WHAT REMAINS
11 April - 22 May 2022
Seecum Cheung, George Clark, Onyeka Igwe, Bahar Noorizadeh, Josèfa Ntjam, Naïmé Perrette, Mamali Shafahi, Oraib Toukan, Geo Wyeth
Curated by Mehraneh Atashi and Tabitha Steinberg
Text by Mahan Moalemi
What Remains is an online film and events programme curated by Mehraneh Atashi and Tabitha Steinberg for moving image platform, videoclub from 11 April to 22 May 2022. The programme showcases nine artists using moving image to explore collapsing relationships between history, documentary, fiction and reality.
What Remains is divided into three sections – Traces, Closeness and Forwards. Each section includes three films available for two weeks over the programme's six weeks. Traces features artists exploring archival material to reflect on and re-imagine historical remnants. Closeness features artists exploring their own personal, familial and genealogical histories. Forwards features artists examining how technology has affected the way we view and engage with history and reality today. Although following a loosely methodical structure, What Remains explores the relationship between its sections to reflect its own inquiries into expanded notions of history.
The programme brings together artists of varying backgrounds, identities and artistic concerns, following the artists' own investigations into multi-narrative stories and cross-linear timelines. This foregrounds connections between disparate methodologies and geographies in new and transformative ways.
An accompanying events programme expands upon these ideas to address the connecting archival, political and distributive frameworks within moving image production and display. In this way, the programme takes a critical and self-reflexive approach to its own role in examining constructions of history through moving image practice today.
A newly commissioned text by writer and curator Mahan Moalemi accompanies the programme, reflecting on the materiality of moving images in relation to movements across spatial and temporal distances, near and far. Available on the website in three parts on 11 April, 25 April and 9 May 2022.
Supported by Arts Council England.
Produced by Michael Crowe.
About the Curators
Mehraneh Atashi (b. 1980, Tehran, Iran) is a non-binary POC, artist and photographer living and working between Washington DC and Amsterdam. They earned their BFA in photography in Tehran (2002) and Postgraduate education at the Rijksakademie in Amsterdam (2014). Their work unfolds between the time of the self and the time of the world through an excavation of memories, archiving and documentation of the self. Atashi's work has recently been shown in London (V&A; British museum), Amsterdam (DeAppel; Framer Framed), Graz (Kunsverein), Paris (Palais de Tokyo), Los Angeles (REDCAT), Antwerp (MHKA; Lodger), Salzburgh (Kunstverein), Eindhoven (MU Art Space), Athens (State of Concept), Washington DC (The Corner), Rotterdam (Tent) and The Hague (Nest).
Tabitha Steinberg (b. 1992, London, UK) is a curator and writer living and working in Los Angeles, CA. She received her Postgraduate Diploma in Curating from Goldsmiths University (2021) and is currently studying on the MA in Aesthetics and Politics at CalArts (2023). She received her BA in English Literature from Sussex University (2014) and a Fine Art Diploma from The Art Academy, London (2017). Steinberg currently runs the apartment gallery, Larder in LA and the curatorial project, 650mAh. She has curated exhibitions and projects at 4649 (Tokyo), Arcade (London), BQ (Berlin), Haus N (Athens) and Paris Internationale (Paris). She has written for publications including Art Monthly and Frieze.
About the Writer
Mahan Moalemi is a PhD student in the Department of Art, Film, and Visual Studies at Harvard University. He is the co-editor of Ethnofuturisms (Merve Verlag, 2018) and has most recently contributed essays to artist monographs by The Otolith Group (Archive Books, 2021) and Zach Blas (Sternberg Press, 2022). 
Film Programme
TRACES
11 – 24 April 2022
George Clark – Double Ghosts (2018); 31:00
Onyeka Igwe – No Archive Can Restore You (2020); 05:54
Oraib Toukan – Palace of the Slave (2017); 09:47
CLOSENESS


25 April – 8 May 2022
Seecum Cheung – Eviction in Shenzhen: Part 1 (2019); 17:29
Mamali Shafahi – Daddy Sperm (2019); 30:00
Geo Wyeth – Quartered (2014); 30:03
FORWARDS


9 – 22 May 2022
Bahar Noorizadeh – Ultima Ratio Δ Mountain of the Sun (2017); 13:00
Josèfa Ntjam – Mélas de Saturne (2020); 11:49
Naïmé Perrette – Both Ears To The Ground (2021); 27:48
EVENTS PROGRAMME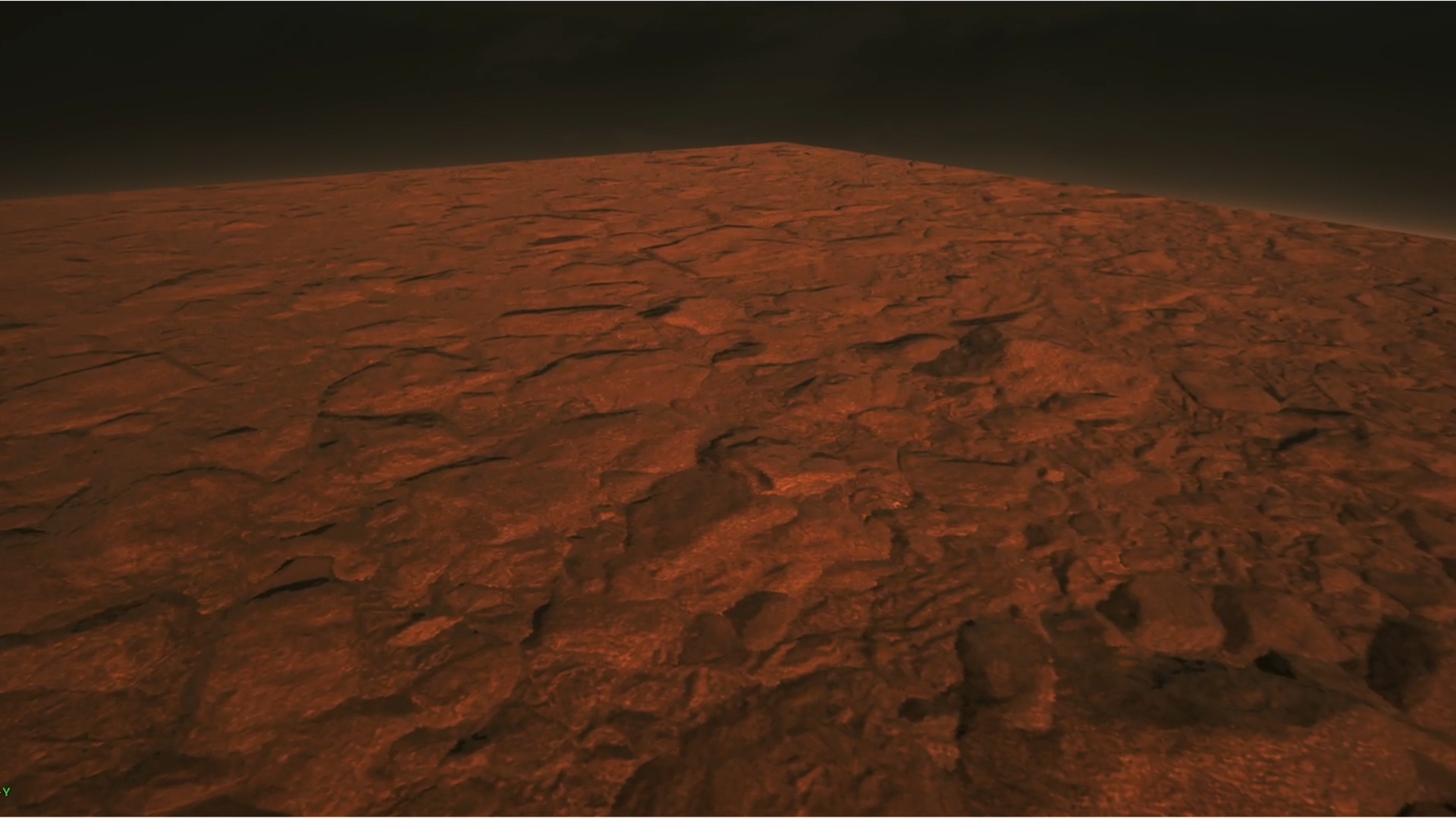 Procter and Salt will participate in a conversation on interrogations and reimaginings of archives and their uses within film and video art practices, accompanied by a selection of audio, archival images, and videos. Their discussion will intersect with the themes and topics of many of the film and video works in the programme; particularly looking at how can decolonial and anti-racist methodologies reimagine archival practices? They will pull from their positions and experiences as an archivist and artist, continuing on conversations that began while first working collectively. They will also be discussing the distribution and circulation of these works and histories.
Charlotte Procter (born and based in London) is Collection and Archive Director of LUX, the UK's most significant collection of artists' moving image. In 2013 she joined the Cinenova Working Group, a collective dedicated to the care and distribution of the feminist film collection Cinenova. From 2018 to 2021, she co-directed the research project Their Past is Always Present at Elias Querejeta Zine Eskola (San Sebastián, Spain), and she is co-editor of  Living on air: the films and words of Sandra Lahire (2021).
Moira Salt is a mixed-race American and British artist based in Glasgow. Her work explores latent threads of power within diasporic cultures, agitating intersections of identity, technology, and the poetic. She is interested in using narrative as a process to interrogate archives, reorienting how we read history and the future. She has exhibited work in London, and screened as part of Glasgow International in 2018. Most recently, she was commissioned by Sustrans in 2021 to create a site-specific public sculpture in Bowling, Scotland, and exhibited in joint-show Needs and Freedoms, at Nicholson Street Gallery, Glasgow. She joined the Cinenova Working Group in 2021.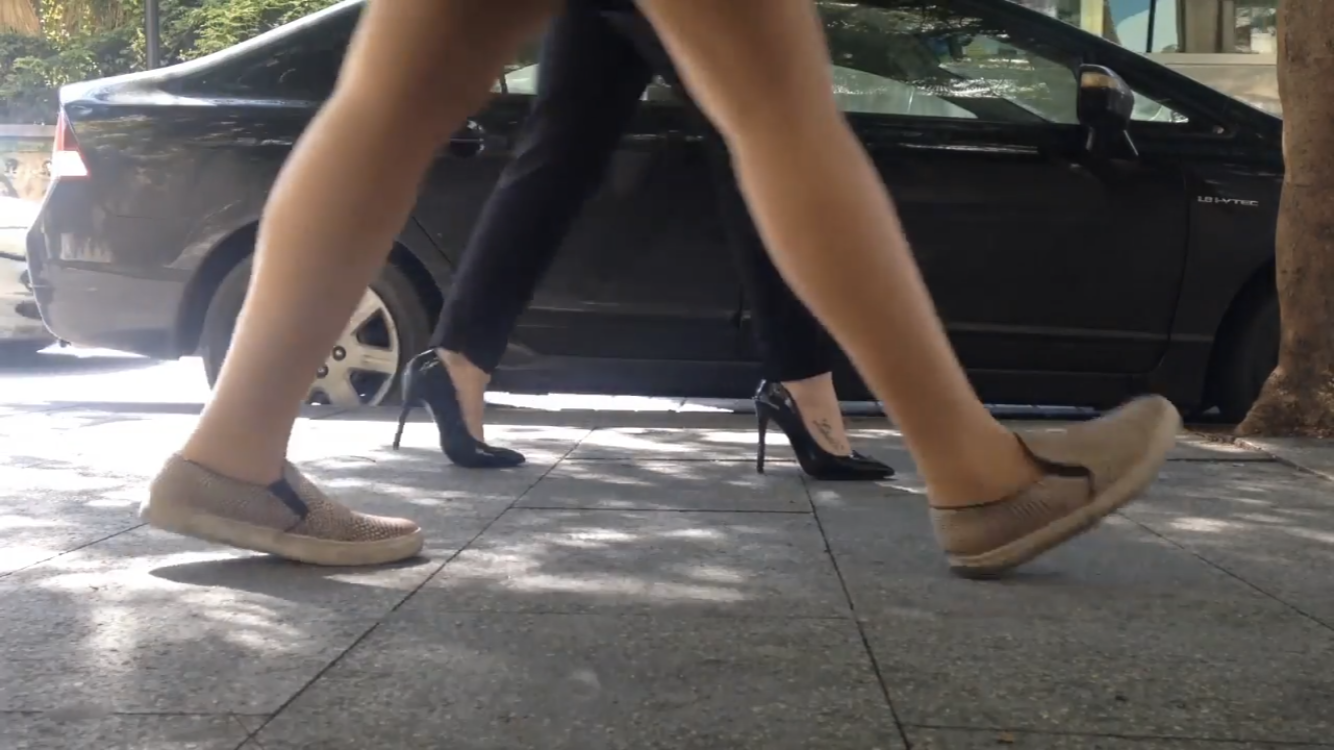 This talk explores the tensions between the visible and the invisible in the context of conflict. How does representation make the invisible visible and vice versa? How does the performance of the body affected by conflict play a role in the interplay between visibility and invisibility? How do power relations play out to determine who gets to be seen, and therefore heard? What does this tell us about inequalities in the world, especially in the context of representations of conflicts like Syria and Ukraine?
Lina Khatib is the author of Image Politics in the Middle East: The Role of the Visual in Political Struggle. She is a frequent commentator in the media, a co-founder of the World Metal Congress, and besides her job directing the Middle East and North Africa Programme at Chatham House dabbles in theatre and visual arts.
FEATURED FILMS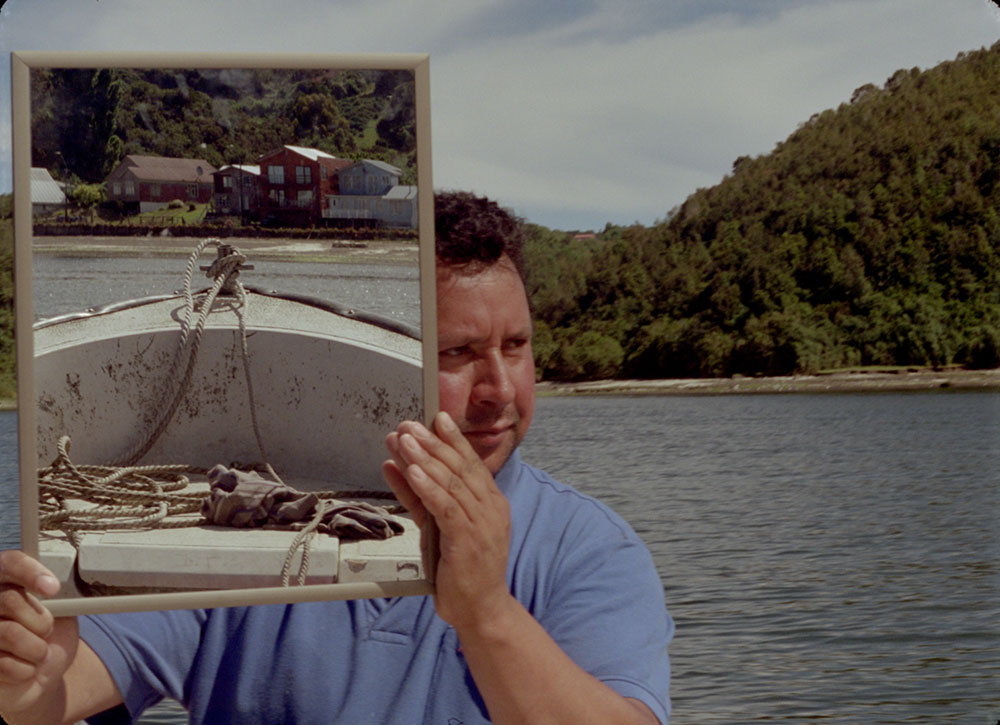 George Clark – Double Ghosts (2018)
'Double Ghosts / 雙影' explores the status and potential of unrealised and fragmented histories from the legacy of Chilean filmmaker Raúl Ruiz (1941 – 2011) to animist cinematic traditions in Taiwan. The project takes as its starting point an unfinished film made by Raúl Ruiz in Taiwan in 1995. Based in Paris since the late 1970s, Ruiz came to Taiwan to film 'The Comedy of Shadows / La comedie des ombres' with a script inspired by the Taoist philosophy of Chuang Tzu's 'Wandering on the Way' and Luigi Pirandello's 'Six Characters in Search of an Author'. The project was filmed at Chin Pao San cemetery with a Taiwanese cast and crew but never finished.
The incompleteness of Ruiz's film is the starting point for 'Double Ghosts', that considers the echoes of this unrealised project to explore cinematic and political phantoms. Drawing on research and diverse collaborations with filmmakers Valeria Sarmiento and Niles Atallah as well as Chilote fishermen, the film is staged as a series of actions seeking to reactivate this lost film. Filmed on 35mm film in Chile and Taiwan, 'Double Ghosts' follows traces across the Pacific from Ruiz's birthplace in Puerto Montt to the cemetery in Taiwan.
Biography
George Clark (b. 1982) lives and works in London, UK. Clark is an artist, curator and writer.
Bridging curatorial and artistic practice, George Clark's work explores the history of images and how they are governed by culture, technology and social political conditions. His work has been shown at festivals and museums internationally. His multi-part project Double Ghosts held its premiere at Chin Pao San cemetery in Taiwan as part of his project for the 2018 Taiwan Biennial. His feature film A Distant Echo premiered in the official selection at the 20th Jihlava IDFF as part of the Opus Bonum competition. Shot on 35mm film in various Californian deserts, the film explores themes of identity, culture and the construction of history in collaboration with musician Tom Challenger.  Over the last decade he has built transnational projects exploring new modes of exchange, collaboration and dialogue. In 2018 he co-founded the West Java West Yorkshire Cooperative Movement with Ismal Muntaha, Bunga Saigian and Will Rose a collaborative project with the Jatiwangi art Factory, Indonesia and Pavilion, UK. This ongoing project has supported new projects with over 20 artists and numerous communities across both regions. The collaboration builds on his exhibition Living Archive (Jatiwangi Art Factory, 2017; Yunseul Museum, 2018), made with over 30 community curators and the collaborative film Jatiwangi (2018).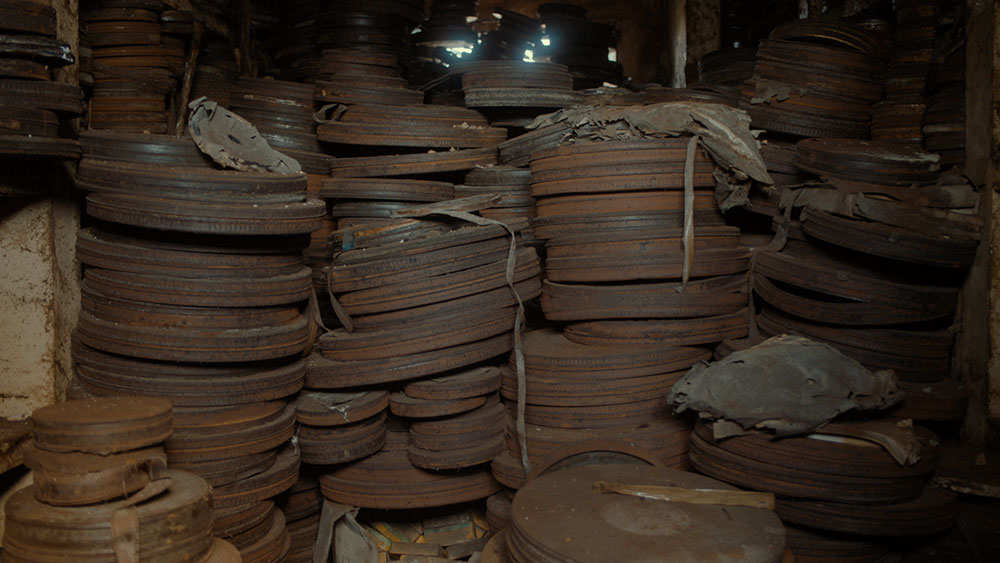 Onyeka Igwe – No Archive Can Restore You (2020)
The former Nigerian Film Unit building was one of the first self-directed outposts of the British visual propaganda engine, the Colonial Film Unit, stands empty on Ikoyi Road, Lagos, in the shadow of today's Nigerian Film Corporation building. The rooms are full of dust, cobwebs, stopped clocks, and rusty and rotting celluloid film cans. Amongst these cans, a long-lost classic of Nigerian filmmaking, Shehu Umar (1976), was found in 2015. The films housed in this building are hard to see because of their condition, but also perhaps because people do not want to see them. They reveal a colonial residue that is echoed in walls of the building itself.
Taking its title from the 2018 Juliette Singh book, No Archive Can Restore You depicts the spatial configuration of this colonial archive, which lies just out of view, in the heart of the Lagosian cityscape. Despite its invisibility, it contains purulent images that we cannot, will not, or choose not to see. The film imagines 'lost' films from the archive in distinctive soundscapes, juxtaposed with images of the abandoned interior and exteriors of the building. This is an exploration into the 'sonic shadows' that colonial moving images continue to generate.
Biography
Onyeka Igwe (b. 1986, London) lives and works in London, UK. Igwe is an artist and researcher working between cinema and installation, born and based in London, UK. Through her work, Onyeka is animated by the question —  how do we live together? — with particular interest in the ways the sensorial, spatial and non-canonical ways of knowing can provide answers to this question. She uses embodiment, archives, narration and text to create structural 'figure-of-eights', a form that exposes a multiplicity of narratives. The work comprises untying strands and threads, anchored by a rhythmic editing style, as well as close attention to the dissonance, reflection and amplification that occurs between image and sound.Her works have been shown in the UK and internationally at film festivals and galleries. She was awarded the New Cinema Award at Berwick Film and Media Arts Festival 2019 and the 2020 Arts Foundation Fellowship Award for Experimental Film.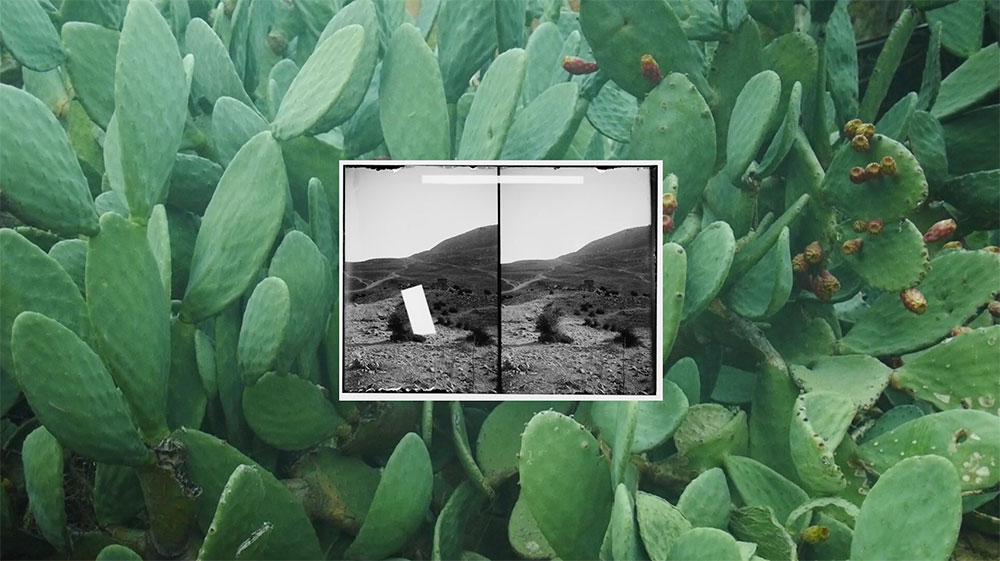 Oraib Toukan – Palace of the Slave (2017)
Palace of the Slave departs from the open mouth of a sculpted lion and a cub's gaze. It takes a Hellenic ruin in Jordan to compare pixel to strata and to analyze the mechanics of gazing at the digital representation of ruin, via historical record.
Biography
Oraib Toukan (b. 1977, USA) lives and works in Berlin, Germany. Toukan is an artist and scholar affiliated with EUME at the Forum Transregionale Studien. Until 2015 she was head of the Arts Division and Media Studies program, Bard College / Al Quds University, and visiting tutor at the Ruskin School of Art, University of Oxford where she completed her PhD in 2019.  Exhibition venues include Akademie der Künste Berlin, CCA Glasgow, Mori Art Museum, Asia Pacific Triennial, Istanbul Biennale, Heidelberger Kunstverein Biennale für aktuelle Fotografie, Qalandia International, Ural Industrial Biennial, Kyiv Biennial, and Images Festival Toronto. Toukan is also author of Sundry Modernism: Materials for a Study of Palestinian Modernism (Sternberg Press, 2017) among other publications.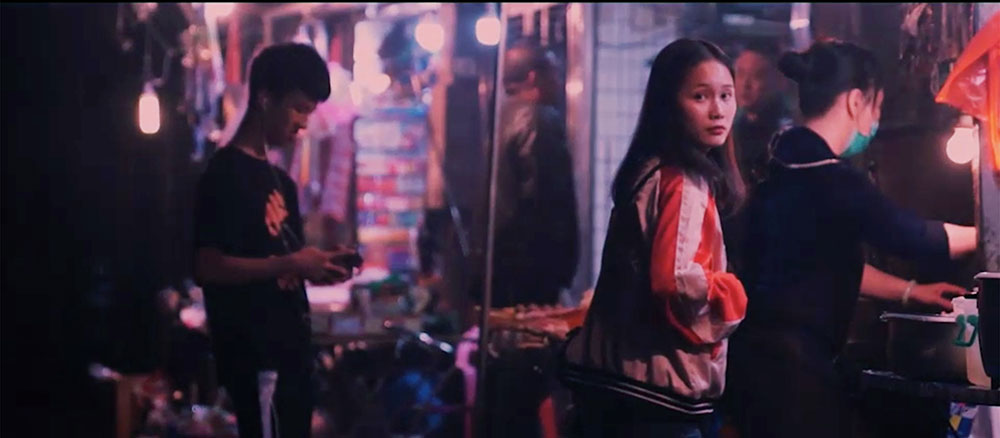 Seecum Cheung – Eviction in Shenzhen (2019-ongoing)
Eviction in Shenzhen (2019-ongoing) is a long-term ethnographic series of experimental documentary films which follows the planned demolition of Cheung's fathers ancestral village of Hubei in Shenzhen, China, as the government initiates a major redevelopment plan to take its place. The proposed project includes an impressive 830m tall skyscraper which is set to become the tallest building in the world. This will be accompanied with a modern shopping centre, restaurants, plus a small portion of Hubei Old Village preserved as a living museum and film location for hire. The new redevelopment will become one of China's most prized architectural accomplishments, a visual spectacle, which pays homage to the economic miracle that is Shenzhen as the city which led China to its new position as a global economical and technological power.
The film marks the eviction of the current tenants of the village who as low-income workers, are having to leave behind the cafes, food vendors, small businesses, residential homes and communities which they cultivated over a period of 10 – 20 years. Eviction in Shenzhen filmed over the course of this redevelopment period, will document these changes by recording the sociological make-up and ancient architecture of the village as it gradually disappears.
Biography
Seecum Cheung (b. 1984, Coventry, UK) lives and works in Rotterdam, Netherlands. Cheung is an artist, filmmaker and educator. She works with journalists and experts to conduct interviews with citizens, politicians and specialists in a bid to understand and reflect upon certain political moments in time.
Films include interviews with politicians from the far and ultra-right in Germany with writer & journalist Richard Cooke & SBS Public Broadcasters (Interview with Lennart, 2016); coverage of the Dutch elections with writer & broadcaster Morgan Quaintance (The Dutch Window, 2017); a commission by NHS England with equality and human rights charity brap (Inequalities of BAME patients Cancer Care Study, 2019), a long-term study of the gentrification of her father's ancestral village in Shenzhen, China (Eviction in Shenzhen, 2019-ongoing), and most recently a project with Museum Boijmans Van Beuningen as part of the 'Artist as Educator' series (Working in Progress, 2021).
She is currently working towards a film that will focus upon the activities of the Camden Chinese Community Centre. The work will be made in collaboration with Sunday, a collective co-founded by herself, JJ Chan, Tiffany Leung, Denise Kwan & Natalie Tan. The project is commissioned by Camden City Council, Videoclub and Platform Asia, and supported by University of the Arts London, Kingston University London and Arts Council England.
She is tutor and Research Lecturer for Social Practice Minor, at the Willem de Kooning Academie.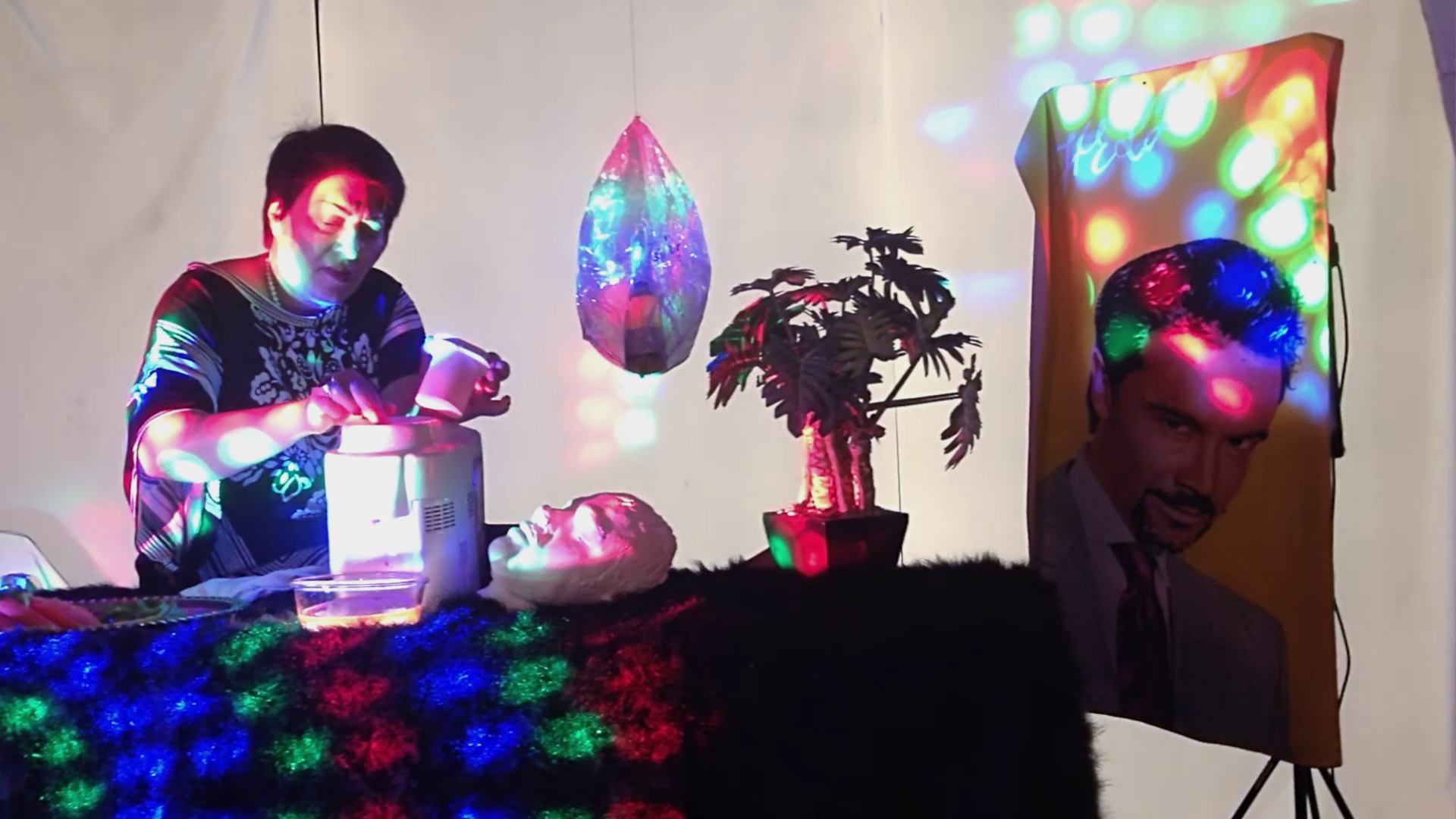 Mamali Shafahi – Daddy Sperm (2019)
Nature Morte is a docu-fiction in two episodes which initially grew out of Mamali Shafahi's Daddy Sperm reflection on the "miracle" of life: how a drop of liquid becomes a human being; on the artistic, creative cycle and the cycle of life; and the relationship between parents and children and how they transform each other. Shafahi uses his parents as the actors in his film. He sees it as his response to Sohrab Shahid-Saless's Still Life (1974), which inspired the title.
The first part, actually entitled Daddy Sperm, opens with an "everyday portrait" of his parents at home. We see them in their day-to-day life, retired in the suburbs of Tehran, but also in some situations where we feel, led on by their son, they are getting ready for something stranger to happen later. Gradually, directed by Mamali as actors and, in his mother's case, as a dancer, they are finally transported into an imaginary world far away from their everyday reality.
Biography
Mamali Shafahi (b. 1982, Iran) lives and works in Amsterdam, Netherlands and Tehran, Iran. Shafahi is a film-maker and video installation artist. His practice, varying from installation to sculpture and film, includes a deep fascination with the impact of emerging technologies on life and art. His early work in France, at the Paris-Cergy school of fine arts, focused on performance. He then produced a number of video installations, and his investigation of relationships between past, present, future and emerging technologies led to the V[i]Rology installation at the Mohsen Gallery, in 2017. From 2014 to 2017 he worked on an experimental docu-fiction film, Nature Morte, involving his parents as both actors and digital characters, screened at Art Rotterdam, in Taiwan and London. In 2019 he made an installation combining his father's drawings with his own installation, sculptures and the film for City Princes/ses at the Palais de Tokyo in Paris. His VR projects, with Ali Eslami, have featured at Het nieuwe instituut, Rotterdam, the Vancouver Biennale, IDFA film festival in Amsterdam and CPH DOX, Copenhagen. The nerd_funk VR project won the 'Golden Calf' for best interactive work at the 2020 Netherlands Film Festival.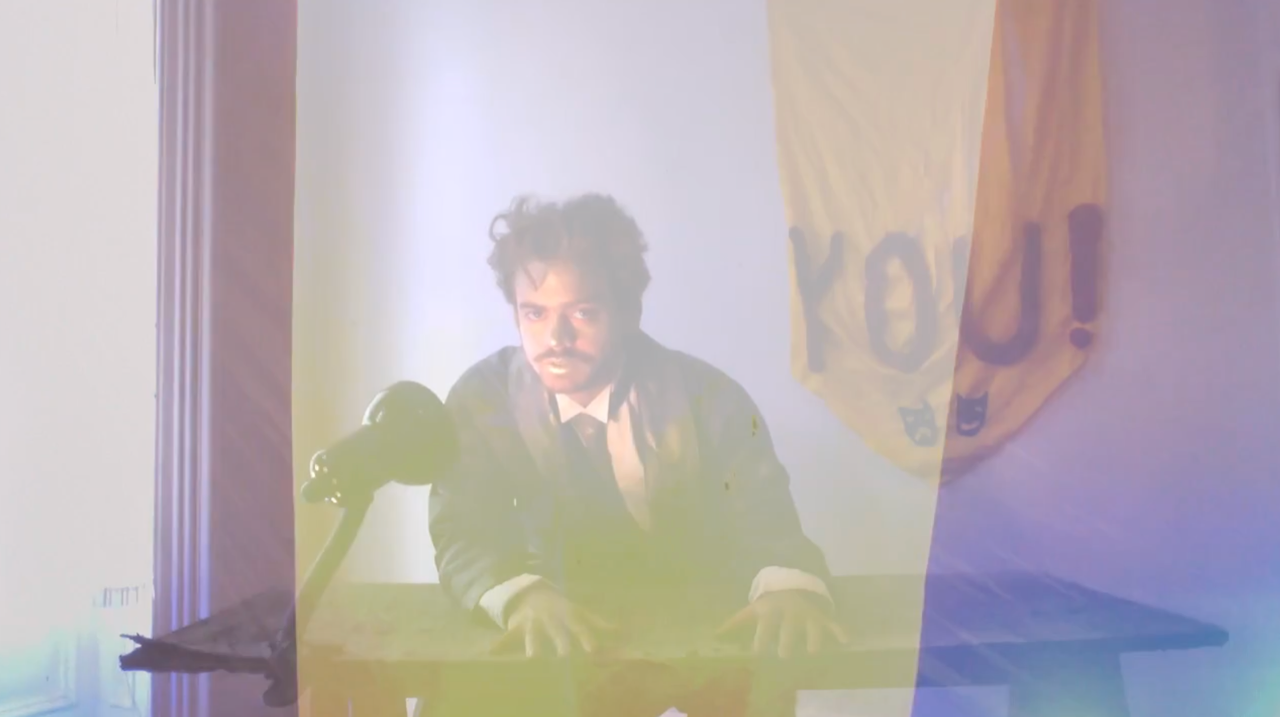 Geo Wyeth – Quartered (2014)
Geo Wyeth's 2014 Quartered is an approximately thirty-minute video that brings together experimental approaches to documentary film with 1970s black feminist Southern literature and musical theater. The video is the result of two research trips Wyeth took to Heath Springs, South Carolina, where he was drawn toward what local residents call "sensitivities" or "witches." There, the artist investigated the legacy of his great-great-great-grandfather: James Marion Sims, a nineteenth-century gynecologist noted for gruesome surgical experimentations on enslaved African-American women. Trained as a musician and songwriter, Wyeth researched his ancestral origins in a purposefully thwarted attempt to reconcile his experience as a biracial, transgender man who is—according to him—often mistaken as white. The video presents the artist as both the omniscient, Robert Stack–like narrator as well as the Shard of Light, a mythological figure who uses the pronoun she/her and wears a gold lamé skirt, a black wig, and a gold Eye of Providence. The Shard travels between various times and places and has suffered an unknown trauma at the hands of Sims, who is both her father and lover. As she inhabits the landscape where Sims lived and worked, she meanders through the rural town and builds bombs.

– Words by Thomas J Lax, curator of performance at MoMA
Biography
Geo Wyeth (b. 1984, NYC) lives and works in Rotterdam, Netherlands. Wyeth is an S.P.Y. artist and educator, based in Rotterdam and working in music, performance, narrative sculpture, and video. Their most recent record ATM FM (2020), was recorded in Rotterdam and released through Muck Studies Dept. – a constellational narrative framework, and an imaginary city agent surveying the bottom of low-lying water areas, "looking for stars out of what stinks."  Muck Studies Dept. merges inherited black atlantic american funk and folk poetics with techniques of investigative journalism, culminating in public performance, video, poetry, music, and installation. The project connects mud, water, metal, gas, ass, rocks, coins, extractive industry, deep coloniality, and sensual expression of belonging to that flood. Research areas include New Orleans, New York, and the Netherlands.  
Wyeth has shown work at the New Museum, Stedelijk Museum Amsterdam, MoMA PS1 (Greater New York 2016), Anthology Film Archives, The Studio Museum in Harlem, Dutch National Opera, Triangle France, The Kitchen, TENT, Arsenic (CH), Biquini Wax (CDMX), LA MoCA, New York Live Arts, La MaMa Theatre, Human Resources, The Pyramid Club, Joe's Pub, and many others. They are co-founder of the queer social space Tender Center in Rotterdam. They have composed original soundtracks for narrative shorts by the artist Tourmaline, including Happy Birthday Marsha! (2018), Atlantic is a Sea of Bones (2017), Salacia (2019), and The Personal Things (2016), as well as the works of many other filmmakers.   
The artist was a Rijksakademie resident in 2015-2016, has taught at the Dutch Art Institute (DAI) and the Willem de Kooning Akademie, and in 2021, was awarded the Dolf Henkes Art Prijs, and the Hartwig Foundation Grant.  They live and work in Rotterdam NL next to the Maas River.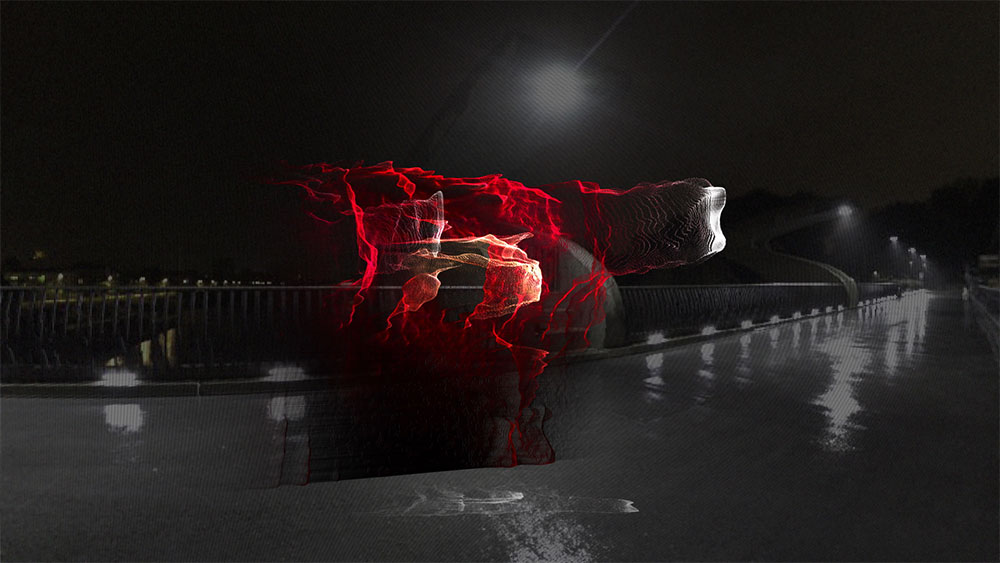 Bahar Noorizadeh – Ultima Ratio Δ Mountain of the Sun (2017)
Cinema devolved into the slow-motion industry: spectacles repeat. Ultima Ratio speeds up by slowing down the image-fix. Traversing the crime-enriched Bekaa valley, the camera uncovers the age-old industries of hashish, models for altering what we see. So too, the camera follows futures, a flash-forwarded optic that seeks to perceive what can be seen anew, cut, particled into vivid fields of matter. "In hashish there is no likeness," only zero-sites for vision-production then, now as visual senses submitted to the rule of reason. The new reason, as this cinematic skin sees it, is not dead old technology, power and blood, not accelerated nothingness, hype and retro-fascism, but technology, each and every instance, as a talking with the dead–emotions, optics, hashish, radio transmitters, melo-dramas, fiber optic telecommunications, ideologies–and now, hashish as primitive technology, the Now as a science-fiction beyond the double binds, the bad infinities of u-/dys-topia. Instead, a tension-less state, a lack of anxiety over demarcating sapience from sentience, automation from human, intelligence farms from organic machines. They–these name voyagers of the ultimate reason–have no story, it has already happened, spirit became mainframe. Bodies metamorph into databanks. A cinema mixing 3-D objects and documentary footage views this state ahead of the state Δ the future returning as past–Mountain of the Sun.
Biography
Bahar Noorizadeh (b. 1988 Iran) lives and works in London, UK. Noorizadeh is an artist, writer and filmmaker. She works on the reformulation of hegemonic time narratives as they collapse in the face of speculation: philosophical, financial, legal, futural, etc. Noorizadeh is the founder of Weird Economies, an online art platform that traces economic imaginaries extraordinary to financial arrangements of our time. Her work has appeared at the German Pavilion, Venice Architecture Biennial 2021, Tate Modern Artists' Cinema Program, Transmediale Festival, DIS Art platform, Berlinale Forum Expanded, and Geneva Biennale of Moving Images among others. Noorizadeh has contributed essays to e-flux Architecture, Journal of Visual Culture, and forthcoming anthologies from Duke University Press and Sternberg Press. She is pursuing her work as a PhD candidate in Art at Goldsmiths, University of London where she holds a SSHRC Doctoral Fellowship.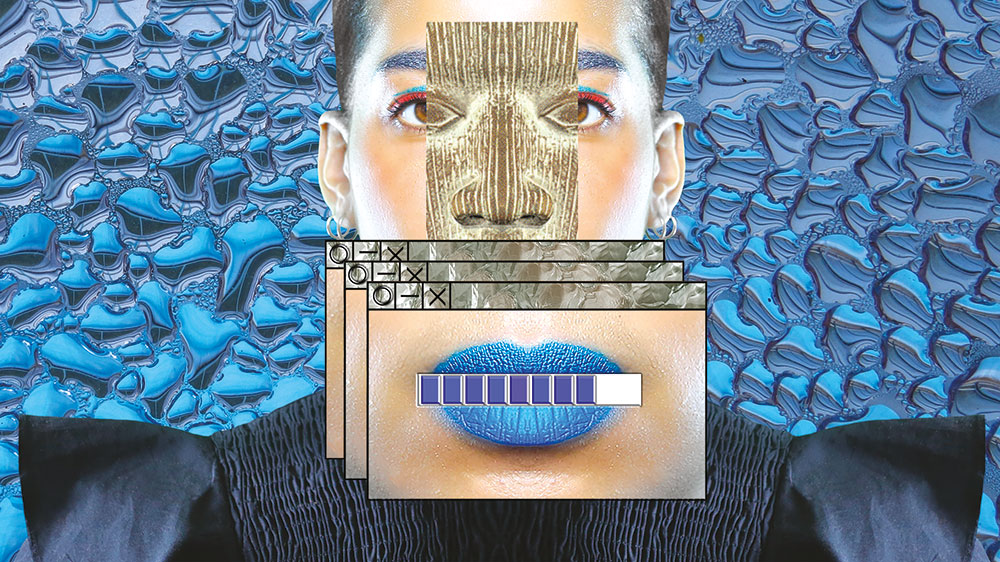 Josèfa Ntjam – Mélas de Saturne (2020)
Mélas de Saturne is a film that explores the generative force of melancholy – from the Greek melankholía, meaning 'black bile', from melas: 'black, dark, cloudy'. Interweaving reflections on mythology, cosmology and science, Mélas de Saturne unfolds within a virtual territory at the confluence of the abyss and the darknet, where a fictional character named 'Persona' embarks on an initiatory journey to discover their algorithmic origins, hoped to be found among the meta population living in north-east Cameroon. Ntjam's speculative analysis of the melas – a black liquid that confuses principles of nomination – becomes the locus for a meta-narrative that considers the emergence of new collective memories within hybrid ecosystems.
Biography
Josèfa Ntjam (b. 1992, Metz, France) lives and works in Saint-Étienne, France. Ntjam is an artist, performer and writer whose practice combines sculpture, photomontage, film and sound. Gleaning the raw material of her work from the internet, books on natural sciences and photographic archives, Ntjam uses assemblage – of images, words, sounds, and stories – as a method to deconstruct hegemonic discourses on origin, identity and race. Her work weaves multiple narratives drawn from investigations into historical events, scientific functions and philosophical concepts, to which she confronts references to African mythology, ancestral rituals, religious symbolism and science-fiction. These apparently heterogeneous discourses and iconographies are marshalled together in an effort to re-appropriate History while speculating on not-yet-determined 3 space-times – interstitial worlds where systems of perception and naming of fixed (id)entities no longer operate. From there, Ntjam composes utopian cartographies and ontological fictions in which technological fantasy, intergalactic voyages and hypothetical underwater civilizations become the matrix for a practice of emancipation that promotes the emergence of inclusive, processual and resilient communities.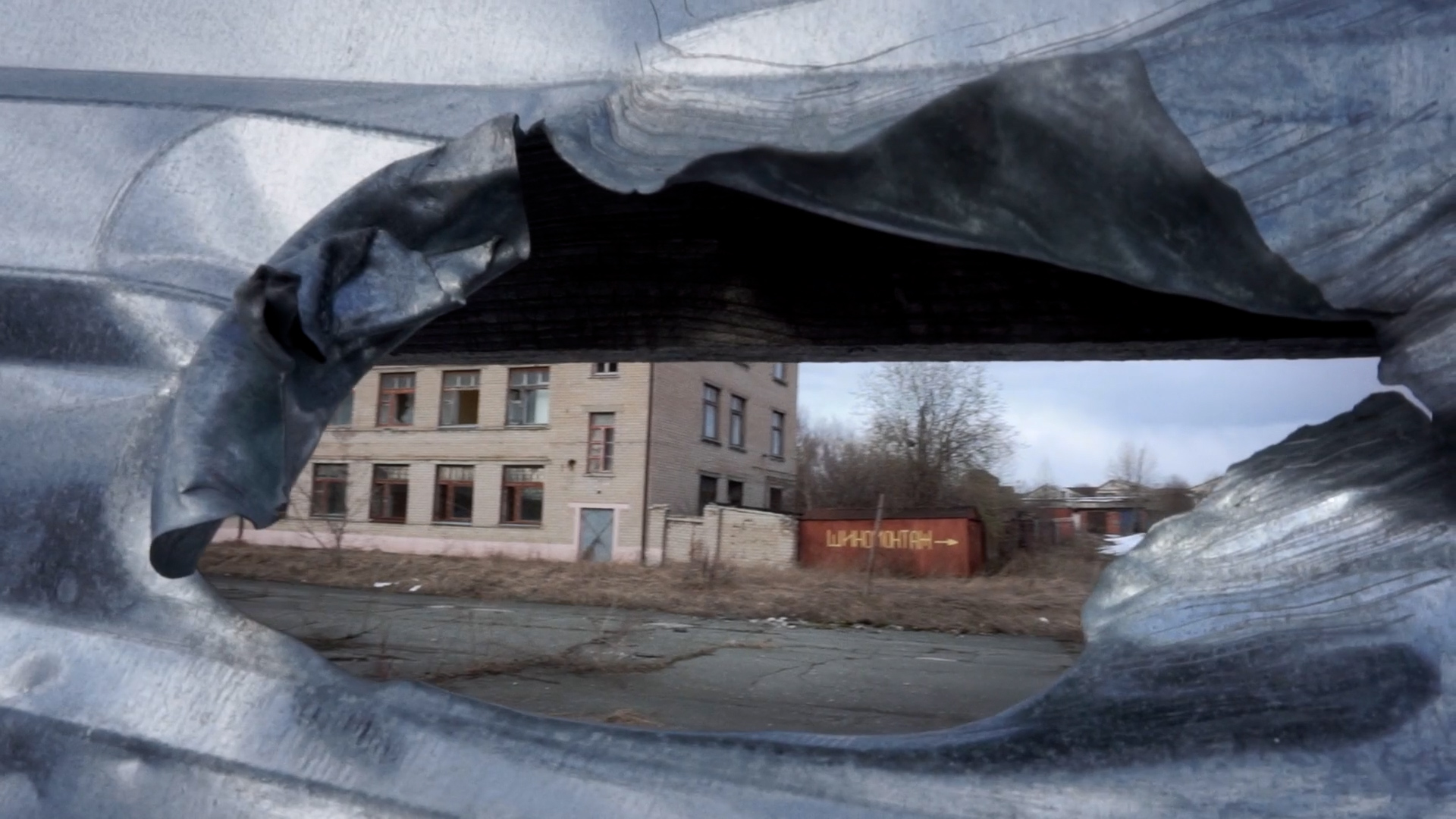 Naïmé Perrette – Both Ears To The Ground (2021)
"The city of Berezniki is sinking into the earth", claims the press about an industrial town built on top of salt mines. The sinkholes caused by the mining industry are now filled by water, hidden behind fences – a background noise to be controlled, overcome and forgotten. While the image of this "sinking town" has become a symbol of environmental collapse for outsiders, the inhabitants go about their daily lives, in a city whose local culture is dependent on industries.
Biography
Naïmé Perrette (b. 1989, France) lives and works in Brussels, Belgium. Perrette is an artist who creates multi-layer spaces that explore human relations to their social and geographical environments, using video, digital collages and installations. In her works, she has engaged with the role of labour in the construction of identity, and with the way societies map, consider and act on their territories, offering insights into their underlying values. The artist has an MA in Cinema Animation from ENSAD, Paris, and is a former resident of the Rijksakademie van Beeldende Kunsten, Amsterdam. In 2016, Naïmé was awarded the Werkbijdrage Jong Talent from the Mondriaan Fund. Her work has been shown at international institutions such as the 5th Ural Industrial Biennale of Contemporary Art (Ekaterinburg), Wiels (Brussels), HKW (Berlin), Eye Filmmuseum (Amsterdam), and the Museum of Modern art (Rio de Janeiro).