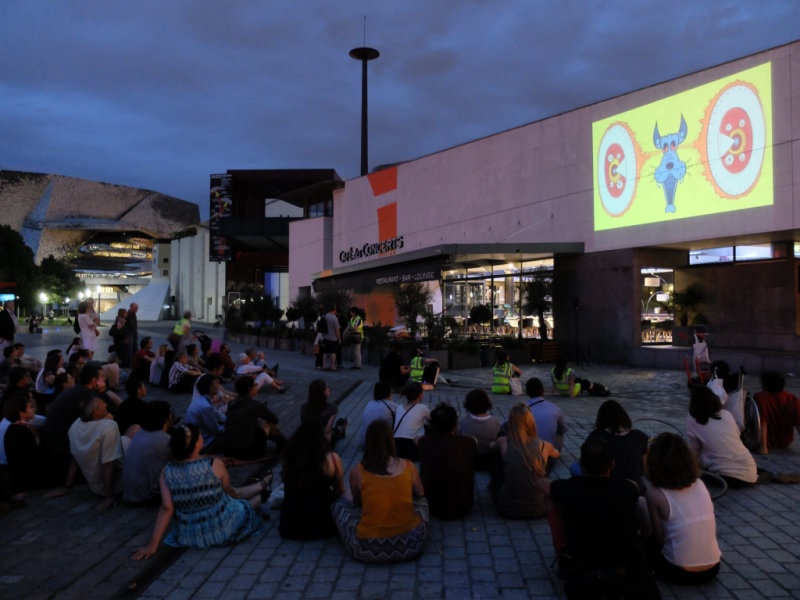 Feat. musician JBXDR (Jörn Bielfeldt) 
DATE: 18 May 2017
START PLACE:  Palace Pier east side on the beach (left side as you face the pier)
TIMES: 9pm: JBXDR live // 9:30pm: A Wall is a Screen tour begins)
We are extremely happy and excited to welcome back the Hamburg-based group A Wall is a Screen to Brighton. For the third time they have scouted Brighton for those special walls to project short films onto. Both a guided city tour and outdoor short film screening, A Wall is a Screen creates a new context for film and takes over neglected spaces, familiar buildings and commercial facades for ten minutes of lovingly curated short film before moving on to the next location – the ultimate pop-up cinema!
This temporary symbiosis between film, music and architecture will create new perspectives and compose a transient soundtrack for the city. Let's shed a different light onto the city's architecture and transform night-time Brighton into a special one time venue.
Just show up at the east side of Brighton Pier (left side as you face the pier), get into the flow and come along!
Special guest will be the Berlin drum-artist JBXDR who will start the tour with a special set.
The tour lasts about 90 minutes and will take place in any weather (bring an umbrella if it's raining). No tickets are required to take part. It's all free.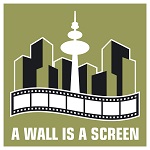 Produced in cooperation with videoclub.
A Wall is a Screen: Brighton is part of the Übermut Project #ubermut presented by visit Berlin and Hamburg Marketing GmbH.