videoclub is run by a small team, passionate about artists' moving image and digital culture:
Jamie Wyld, Director: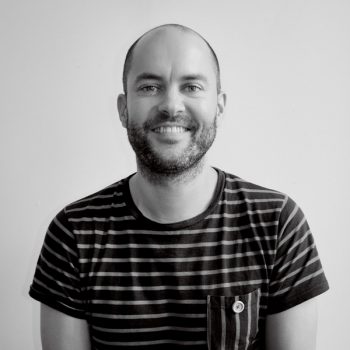 Jamie is a curator with more than 18 years' experience of working in the arts. Together with moving image artist Ben Rivers, and artist and curator Laura Mousavi, Jamie established videoclub in 2005 in response to the lack of artists' film platforms and support for emerging practitioners.
Jamie has held numerous roles in the arts and culture sector, including Programme Curator and Interim CEO at digital culture agency Lighthouse in Brighton; Digital Arts Programmer at Showroom Cinema & Workstation Gallery in Sheffield, and Visual Arts Officer at Arts Council England.
In addition to his role at videoclub, Jamie is Director and co-founder of creative collective The Nimbus Group, which creates experiences using digital media, working with clients such as the NHS and Brighton Festival. He is also Director of This is Wyld, a creative agency working with the arts and culture sector to provide curatorial and advisory support for projects, fundraising and business development.
Jamie Wyld: jamie (at) videoclub.org.uk
Moritz Cheung, Curator: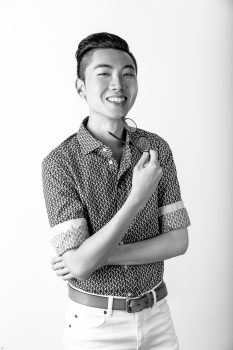 Moritz Cheung joined videoclub in 2014, working on curating and delivering programmes across the UK and internationally; this work includes Both Sides Now, a collaboration between Videotage (Hong Kong) and videoclub, working across the UK and East Asia. He is co-curator of videoclub's ON AIR programme, an on-going UK-China cultural exchange project, a collaboration with International Art & Science Research Institute in Shanghai. In 2017, Cheung curated Ritual for videoclub, the first UK touring programme of artists' film and video by SE Asian artists.
In 2015 and 16, he worked with Art Basel as Film Coordinator, working with curator Li Zhenghua, to coordinate the film programme during Art Basel Hong Kong, showing works by artists such as Chen Tianzhuo, Lu Yang and Takashi Murakami. In 2014, he worked at La Biennale di Venezia (architecture), helping to deliver events and exhibitions held in the Hong Kong Pavilion.
Moritz Cheung: moritz (at) videoclub.org.uk
We also work with freelance professionals and organisations to support our work with promotion and marketing.
videoclub is supported by a Board of Directors, including: Mariama Attah (Head of Exhibitions, Open Eye Gallery), Dr Carina Westling (Principal Academic in Cross-Platform Media, University of Bournemouth), Moritz Cheung, susan pui san lok (artist and writer based in London) and Jamie Wyld.