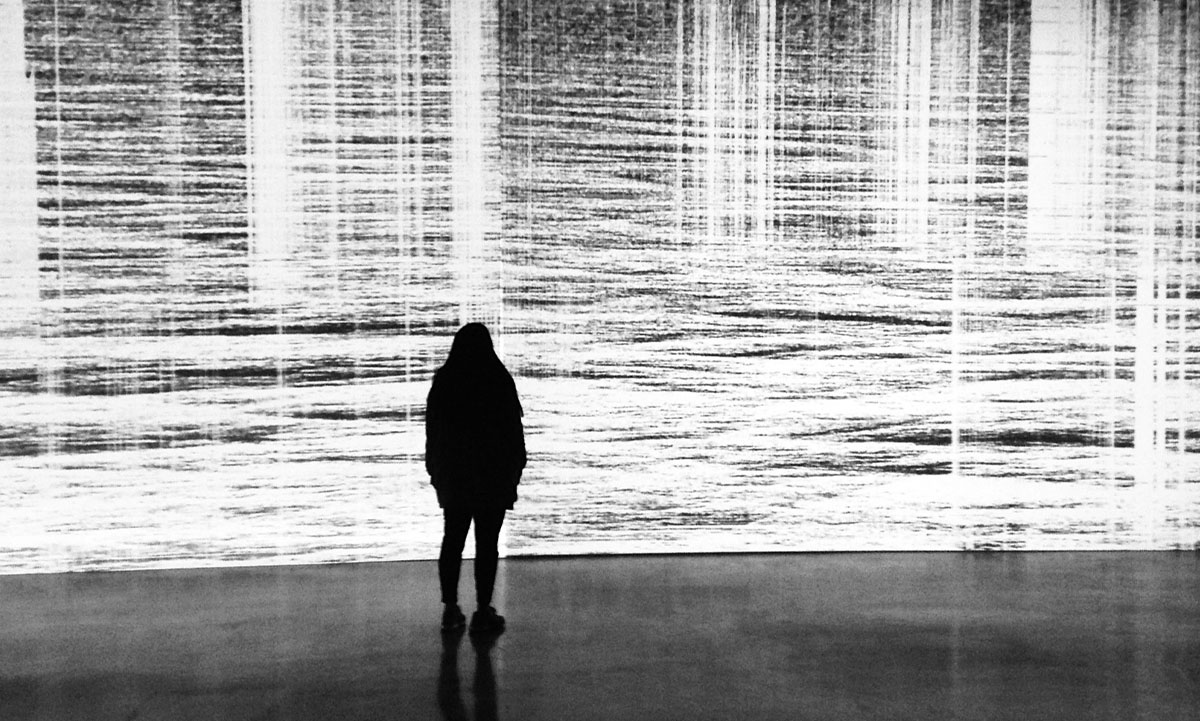 "If you thought the Jarman Award was where you'd find the next big thing in British film art, you're one step behind."  The Guardian.
videoclub is an agency supporting the most exciting artists' film & video, moving image and digital culture from around the world. We deliver a programme of UK & international exhibitions, screenings, residencies and research opportunities, with the aim of developing new audiences, new conversations and new markets for artists' film. Our programmes and projects include:
Selected
Selected is produced in a partnership between videoclub and Film London Artists' Moving Image Network (FLAMIN), with the aim of showcasing and celebrating some of the most innovative emerging talent in artists' moving image. Launched in 2011, Selected brings together shortlisted artists from the previous year's Film London Jarman Award to select work by up-and-coming fresh filmmaking talent to develop a new programme of work, which then tours to venues across the UK, including the Whitechapel Gallery and Nottingham Contemporary. Screenings include talks by featured filmmakers who introduce their work and the process of making film and video.
Both Sides Now 
Both Sides Now presents contemporary and historical film and video work from the UK, Hong Kong and China, curated by Isaac Leung of Videotage (Hong Kong) and Jamie Wyld, videoclub's Director. Selected films explore developments within the culture and society of Hong Kong and China over the past three decades, including work that reflects on the ongoing dynamics of cultures in Hong Kong, China and the UK. Since its launch in 2013, the Both Sides Now programme has grown and developed, with events taking place in Taiwan, Spain, South Korea and the US.
Vital Capacities, online residency space
The aims of Vital Capacities are to provide an accessible online residency space for artists and audiences who may be limited by resources or physical barriers from participating; to support artists to make new work and to engage with audiences (through talks, workshops, events); to produce a platform that reflects the opportunities provided by a physical residency – skills sharing, new contacts, critical development, space, and to offer an exhibition platform for artists' work in the UK and internationally.
videoclub International Research & Development
Since 2014, we have been undertaking international research to better understand the logistics and prospects for showing UK artists' film and video overseas. Whilst there, we also investigate international talent, and how best to bring that talent to UK audiences.  Each year we focus on international areas with limited opportunities to experience artists' film from the UK, or which are considered priority areas by the British Council and/or Foreign Office, such as China in 2014, Indonesia 2016-18, South Korea in 2017-18 and Japan in 2020. Our aim is to promote cultural exchange, bringing together diverse artists and audiences in pursuit of exploring and exhibiting new work.
Viewfinder
Viewfinder was supported by Arts Council England's International Showcasing strategic fund and Creative Scotland. videoclub supported 52 UK-based artists to participate in a series of seven showcasing events in East Asia during 2017/18 with the aim of developing international networks and new markets for their work. This included a collaboration with Shanghai-based International Art and Science Research Institute, to deliver a new programme of work called ON AIR, plus events and exhibitions at ArtScience Museum (Singapore), OSMOSIS Audivisual Media Festival (Taipei), Shanghai Vancouver Film School and Gwangju Biennial (S Korea).