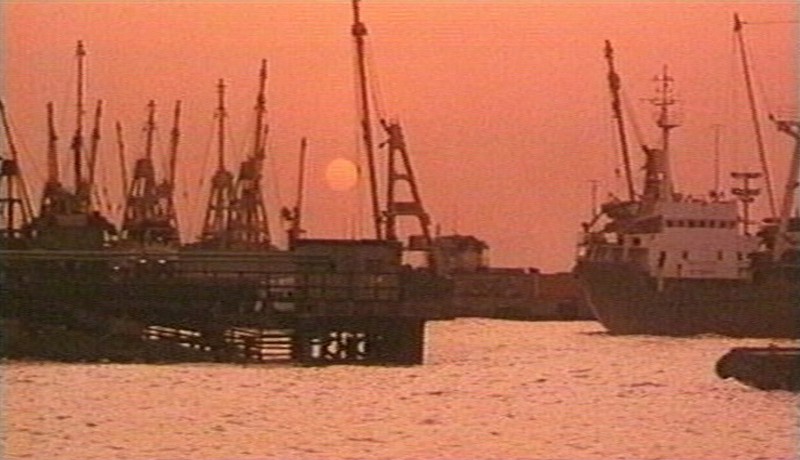 Both Sides Now 3: Final Frontiers
UK screenings (full details below):
6 October 16 – Fabrica, Brighton
3 December 16 – Exeter Phoenix
3 December 16 – ICA, London
7 December 16 – Phoenix, Leicester
Both Sides Now 3 – Final Frontiers brings together a collection of film and video from China and Hong Kong that explores displacement, migration and memory. The films explore developments within the culture and society of Hong Kong and China over several decades, including work which reflects on the ongoing dynamics of cultures in Hong Kong, China, and the UK. The programme contains work by some of Hong Kong and China's most exciting artists working in film and video, and varies between animation, documentary and artists' moving image.
The programme includes the following work:
Oranges on the Ground, Doreen CHAN, 2016, 3'43", HDV
Boyfriend, Jennifer CHAN, 2014, 6'28", HDV
Film2 HK1995, Dorotea ETZLER, 1997, 5'35", HDV
H_CNY: Happy Chinese New Year!, Tiffany FUNG, 2016, 1'56", HDV
Abandoned refugee prison – "The Rock", HK Urbex, 2015, 4'22", HDV
A love story: between the strait, Chun-yu LIU (Clare), 2015, 6'05", HDV
Trailers, Susan Pui San LOK, 2015, 4'00", HDV
And Counting, Art JONES, 2011, 11'59", HDV
Portrait of the artist as a cultural worker, Zoran POPOSKI, 2010, 19'47", DV
As you sweep the room imagine that the broom is someone that you love, or Sport, Ka-Man TSE, 2010, 3'17", HDV
Dark River, Chi Jang YIN, 2010, 6'05", DV
Lepus, WANG Yue, 2015, 4'57", HDV
The UK Final Frontiers moving image programme has been curated by Videotage (Hong Kong), exposing some of the best filmmaking emerging from China, Hong Kong and beyond.
Event and venue details
Fabrica
Date and time: Thursday, 6 October 2016, Doors and bar 7pm, screening 7:30pm
Price: £3
Address: Fabrica, Duke Street, Brighton BN1 1AG
To book tickets: www.fabrica.org.uk / 01273 778646
Exeter Phoenix
Date and time: Saturday, 3 December 2016 at 2:30pm
Price: £3
Address: Bradninch Place, Gandy Street, Exeter, EX4 3LS
Web / contact / tickets: www.exeterphoenix.org.uk / 01392 667080
Institute of Contemporary Arts
Date and time: Saturday, 3 December 2016 at 2pm
Price: £5 / free to members of the ICA
Address: 12 Carlton House Terrace, London SW1Y 5AH
Web / contact / tickets: www.ica.org.uk / 020 7930 3647
Phoenix Cinema and Arts Centre
Date and time: Wednesday, 7 December 2016 at 6:30pm
Price: £4
Address: 4 Midland Street, Leicester LE1 1TG
Web / contact / tickets: www.phoenix.org.uk / 0116 242 2800
About Videotage
Videotage is a leading non-profit organization in Hong Kong focusing on the presentation, promotion, production and preservation of video and media art, serving artists in the expanding technological art and culture network. Since 1986, Videotage has developed itself from an umbrella for media artists, to a network of media art and culture for cross-disciplinary cultural productions, and platform to facilitate international exchange.

Both Sides Now 3 has been supported by Arts Council England and Hong Kong Arts Development Council.