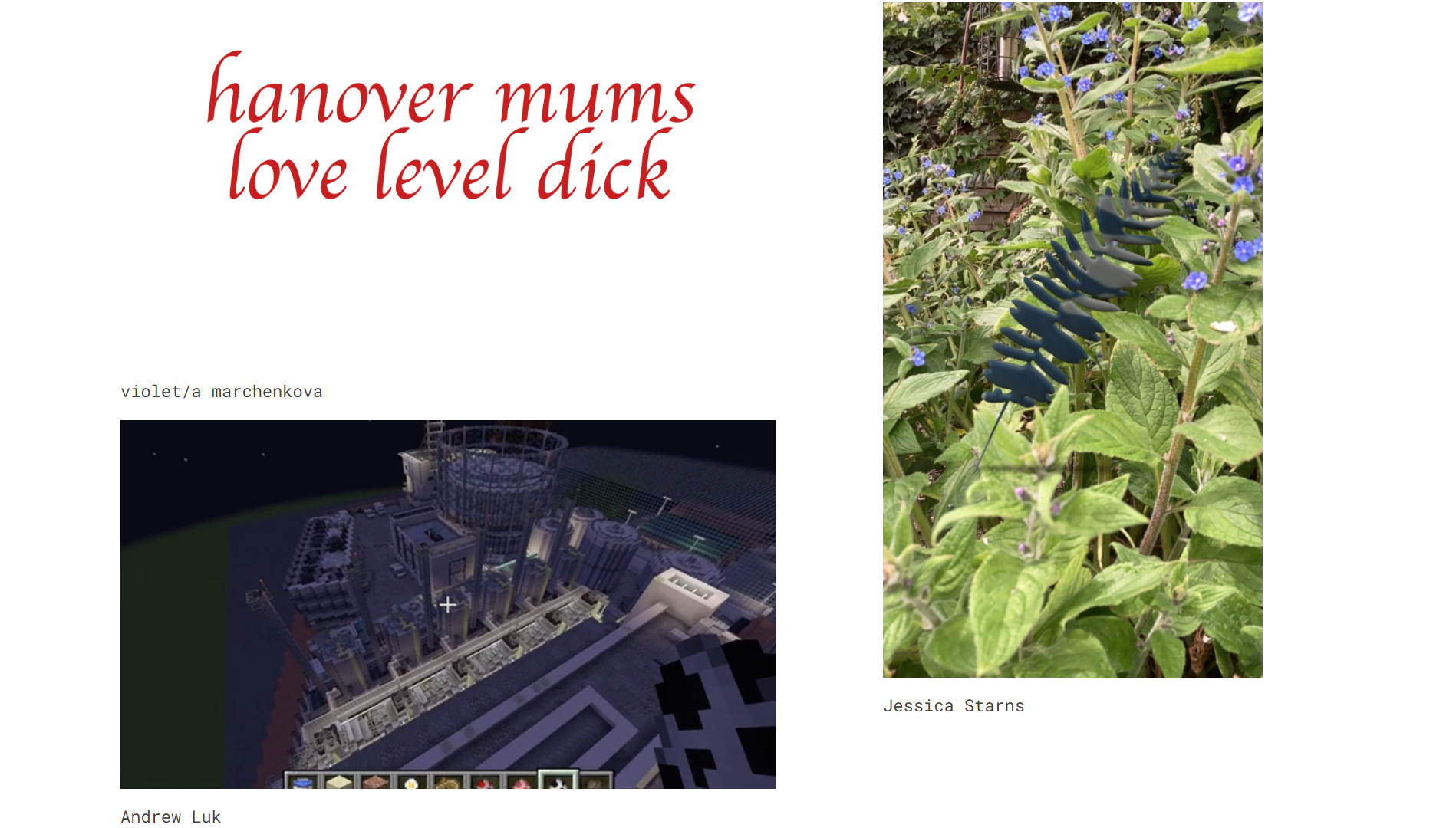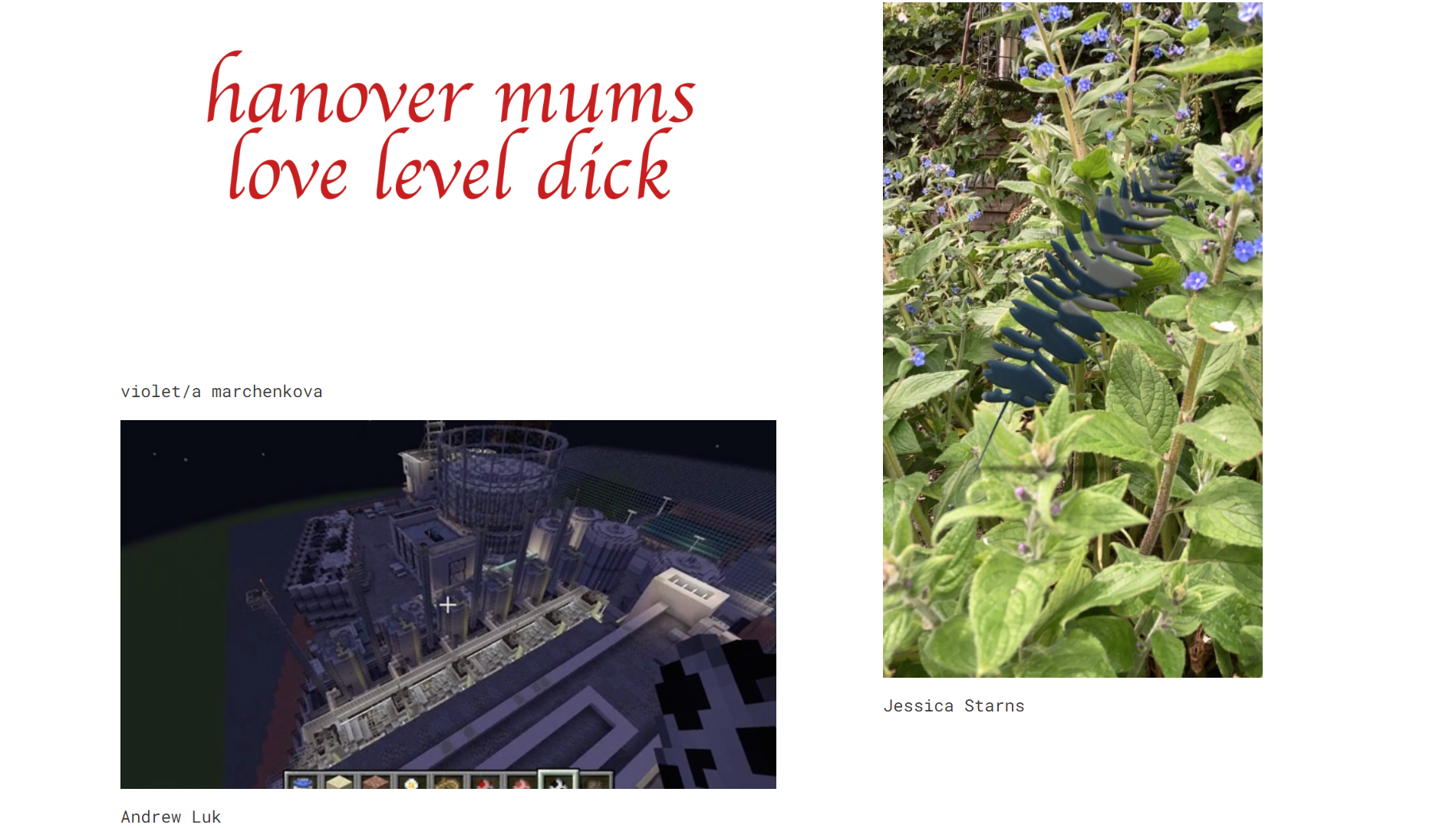 For April 2022's Vital Capacities residency, we invited three artists to join as part of our collaboration with Videotage (Hong Kong), Both Sides Now 7: DeNatured. The artists, Andrew Luk (Hong Kong), violet marchenkova (UK) and Jess Starns (UK), took part in Vital Capacities, while also participating in Videotage's online residency, Leave Your Body, which enables artists to explore, build and create in a 3D version of Videotage's space at the Cattle Depot in Hong Kong on Minecraft.
Artists were invited to freely explore ideas, with some emphasis on focusing upon natural and digital environments. The DeNatured exhibition shows some of the work resulting from the residencies on Vital Capacities and Leave Your Body.
See the exhibition now on Vital Capacities by clicking here.
Both Sides Now is a tactical programme partnership between Videotage (HK) and videoclub (UK). Which uses contemporary and historical film and video work to explore developments within the culture and society of Hong Kong, China, and the UK, and beyond.