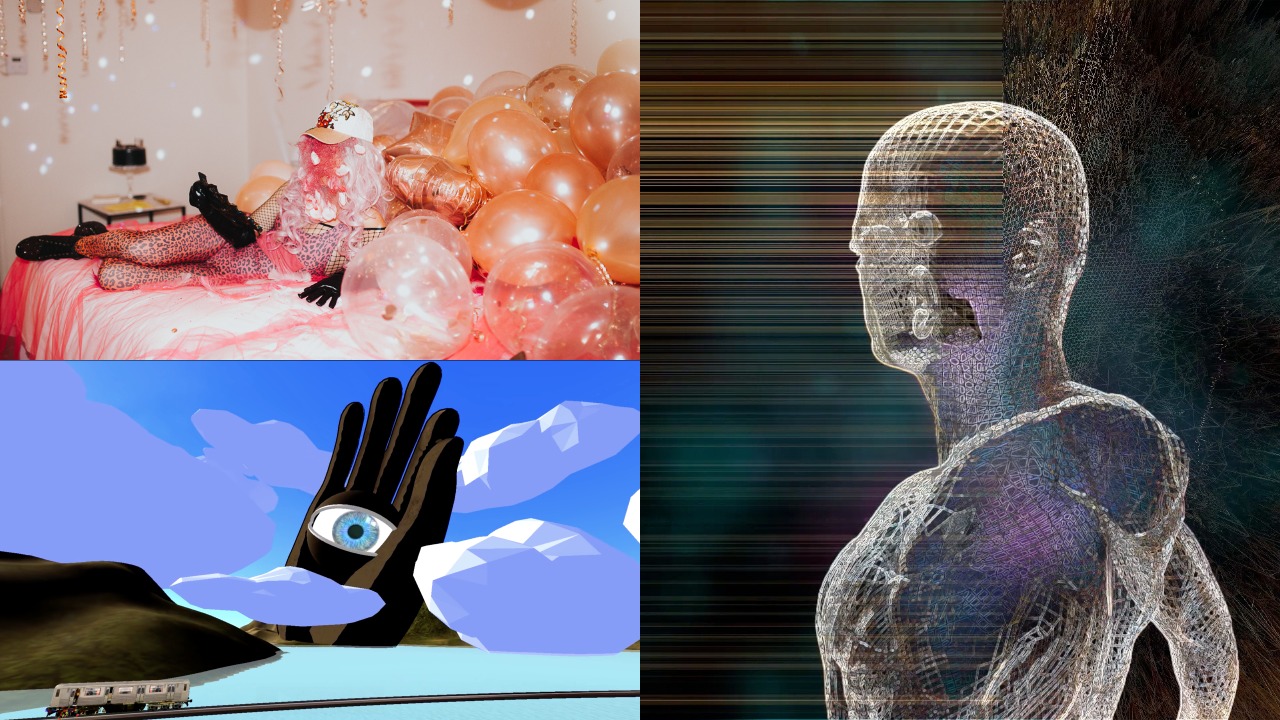 Artists' work from top left, clockwise: Katarzyna Perlak, Vishal Kumaraswamy and Tzu Huan Lin
We will be delivering our third residency programme on Vital Capacities – bringing together artists from UK/Poland, India and Taiwan, which will take place throughout May 2021. Artists will be experimenting with ideas, developing new projects and sharing work with audiences. The artists are:
Vishal Kumaraswamy
Vishal Kumaraswamy is a new media artist and filmmaker currently based in Bangalore, India. Working across text, video, sound, performance and creative programming, Vishal engages with notions of digital dissent and activism, the state of consumer access technology in relation to Artificial Intelligence and questions of agency through the lens of caste.
Tzu Huan Lin
Tzu Huan Lin is a moving image artist working with short video, feature film, and animation. His work adapts to connect different stories to address the subject that he experiences in the digital era. Drawing on a wide variety of sources, including mythology, historical events, science theory, pseudo-documentary, and abstract narrative works. Tzu Huan is based between Taipei and New York. His residency is generously supported by the British Council Connection through Culture Grants.
Katarzyna Perlak
Katarzyna Perlak is a London-based visual artist, whose practice employs video, performance, sound, textiles and installation. Perlak's work is driven by politics and feelings; examines queer subjectivities, migration and potentiality of affect as a tool for registering and archiving both present continuous and past historical moments.
Residencies will launch on 1 May – to follow what the artists are up to join the mailing list and follow them on: vitalcapacities.com
May's residency programme is delivered in partnership with British Council and National Culture and Arts Foundation (Taiwan).
Vital Capacities is an accessible, purpose-built digital residency space, that supports artists' practice while engaging audiences with their work.
Vital Capacities has been created by videoclub in consultation with artists, digital inclusion specialist, Sarah Pickthall and website designer, Oli Pyle.
Supported by Arts Council England, British Council and National Culture and Arts Foundation (Taiwan).