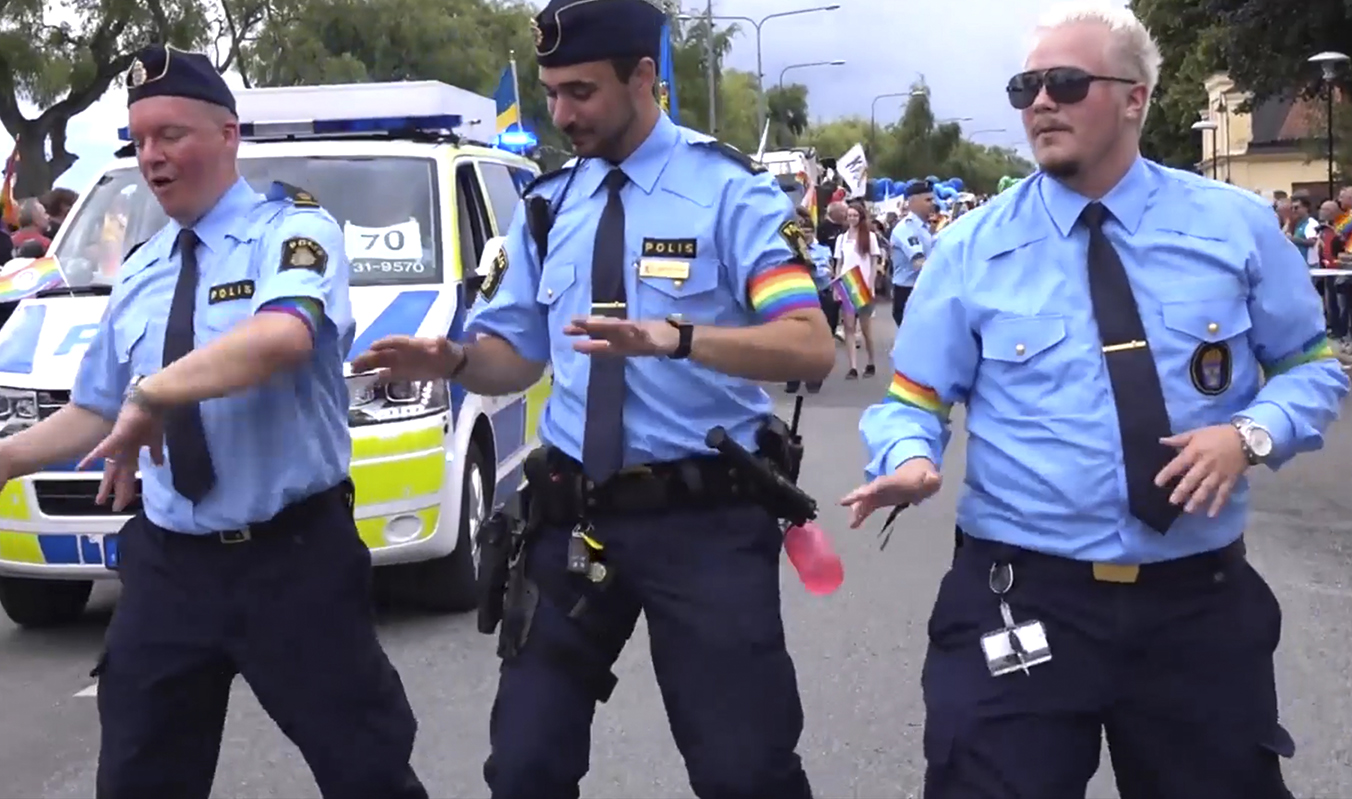 Since 2011, videoclub's Selected programme has been showcasing witty, thought-provoking video art from Britain's most exciting early career filmmakers. Now in its eighth edition, Selected is full of works that feel politically urgent in their choice of subject matter yet remain refreshingly playful in their treatment of it. For such a long running programme this is surely an achievement, perhaps attributed to its formatting where Film London Jarman Award recipients nominate artists from which videoclub and FLAMIN curate the final show. Included this year are films by Kamile Ofoeme, Gery Georgieva, Jala Wahid, Tim Bowditch, Matthew de Kersaint Giraudeau & Sybella Perry and Rob Crosse, while Imran Perretta's brother to brother and Hannah Quinlan & Rosie Hastings' Gaby particularly standout.
Based on his experience of being detained at a UK airport under anti-terror laws, Imran Perretta's brother to brother seeks to challenge the nation state and the manner in which it marginalises certain groups of citizens.
The film begins in a studio, frame filled with a green-screen backdrop, and sitting in the middle a naked brown body recoiling from an unseen oppressor. Unknown to viewers the body is in fact Perretta's own, and throughout the following seven minutes he remains a consistent presence as the green screen flickers between images of what look like the Ganges River Delta. Shot predominantly by drone and processed with a certain high definition artificiality, these images – alongside a text-based account of his detention – call to mind Michel Foucault's notion of Biopower and state use of new imaging technology to reinforce colonial hierarchies first developed under the British Empire.
Hannah Quinlan and Rosie Hastings also employ personal narrative as a vehicle to engage with broader political contentions. In their film Gaby, the narrative centres around their friend's experience of dating a policeman and how LGBTQ+ culture is internalised within the logic of late capitalism and its systems of control.
The film itself is split into three chapters; found footage of police dancing to YMCA at pride festivals around the world, clippings of a newspaper article extolling the efforts of gay men in gentrifying hitherto 'undesirable' (aka Black) areas of New York City, and an animated sequence of the eponymous Gaby's story.
Technically, both films are extremely well-constructed and display a fidelity of craft sometimes lacking in artists' film and video. This is also the case for Jala Wahid, Tim Bowditch, Matthew de Kersaint Giraudeau & Sybella Perry whose films make great use of CGI and sound respectively.
Overall, videoclub and FLAMIN have assembled a fascinating collection of films, each with accessible yet intelligent politics. This is clearly a group of artists eager to make their mark on a precarious world and Selected VIII gives us a brief glimpse at how it might look.
Go to the Selected VIII page for details about screening dates and venues across the UK.