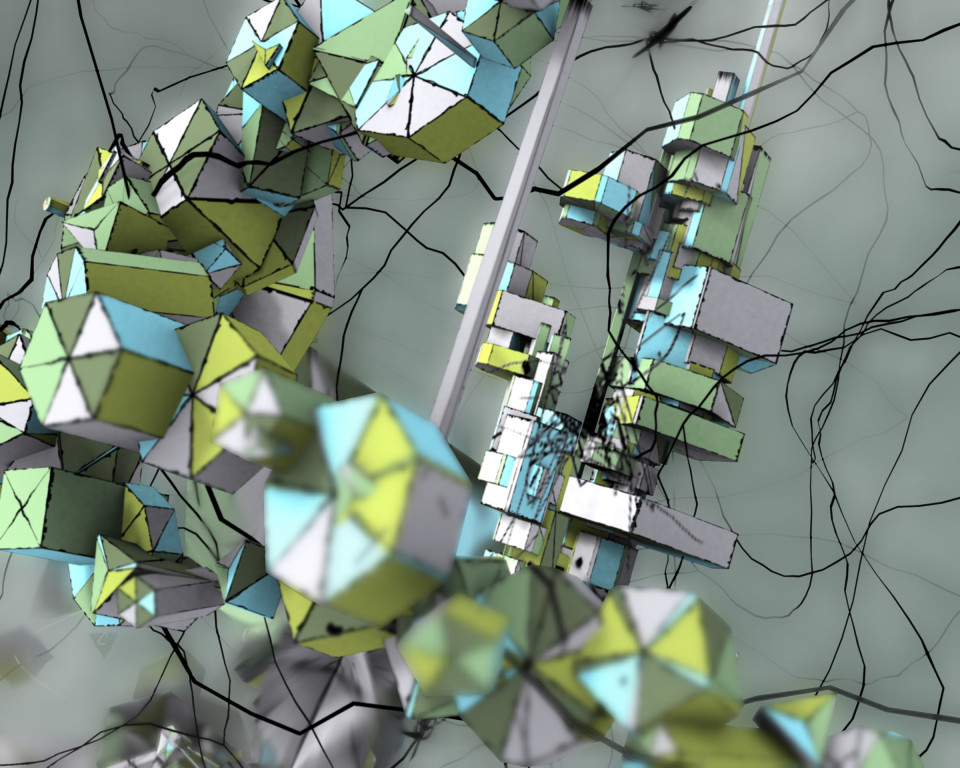 videoclub : 1 – March 2006 – The Hanbury Ballroom
The videoclub launch was a great success, with a ballroom-filling turn out, and some great films to start out with. Victoria Melody, Zoe Tissandier and Tatiana Echeverri Fernandez all came to talk about their work with guest speaker (writer and editor) Metin Alsanjak – who wrote a review of the work for videoclub – click here to read more (.doc). The panel and the screening were a real success, and assured us that what we've developed is relevant and worthwhile, as well as interesting and stimulating.
| | |
| --- | --- |
| Artist | Title |
| Victoria Melody | Hill Screams |
| Simon Woolham | The Source |
| Tatiana Echeverri Fernandez | Flash |
| Martin Blazicek | Image Description |
| Zoe Tissandier | Talent Show Auditions |
videoclub : 2 – May 2006 – The Hanbury Ballroom
videoclub : 2 provided us with a few surprises, this screening of excellent films, was only 14 minutes long – but a wonderful set of films, which had great contrasts and similes, particularly with their relationship to sound and image. George Barker, Nick Hornby and Hannah Ellul came to talk about their work, with guest facilitator (artist, writer and curator) Monica Ross, who explored and highlighted some thought-provoking links between the artists' work.
| | |
| --- | --- |
| Artist | Title |
| Patrick Gould and George Barker | For the Love of God |
| Rosalind Peters | She Falls |
| Nick Hornby | Psycho Saw |
| Hannah Ellul and J Allett | I have dodged through the parking lots |
videoclub : 3 – July 2006 – Brighton Fringe Basement
The Basement provided a great space for screening work, and the films worked brilliantly together – we had some stunning films submitted for this screening. Artists Semiconductor (Ruth Jarman and Joseph Gerhardt) and Sara Preibsch discussed their work with writer, curator and filmmaker, George Clark, who also put together notes on the event – click here to read more(.doc). The panel discussion was highly engaging, George drew intelligent and interesting discussion from the artists, making insightful links between the two (three) artists' work.
| | |
| --- | --- |
| Artist | Title |
| Miranda Whall | Ladybirds |
| Rosalind Peters | She Falls |
| Stefan Georgiou | Sunday Morning |
| Semiconductor | Acousticity |
| Semiconductor | 200 Nanowebbers |
| Yoshino Shigihara | Niji Dura |
videoclub : 4 – Sept 2006 – Phoenix Gallery
Could we have squeezed more people into the Red Room at Phoenix? videoclub : 4 had a great turn out, and the work was due a good audience. As with all the screenings, videoclub : 4 had an eclectic mix, from computer game to hand-drawn animation, Super 8 and 16mm, and DV – demonstrating the multiplicity of film and video-making media along with high quality practice. Esther Harris, Minou Norouzi and Kagami Shinohara spoke insightfully and with engaging generosity about their work, with astute and perceptive questions from panel leader, Mick Hartney. (click here to read more (.doc))
| | |
| --- | --- |
| Artist | Title |
| Pil and Galia Kollectiv | The Future for Less |
| Minou Norouzi | Imago |
| Oliver Mezger | High Possil |
| Ulf Kristiansen | The Art Reception |
| Kagami Shinohara | Super Kagao Brothers |
| Esther Harris | Tourists, 2006 |