26 April – 7.30pm (Thursday)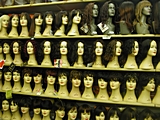 VIDEOCLUB presents : the unstable states of… featuring a range of work highlighting the instability of the recorded image, work that threatens to collapse and recombine, leading fragments to reveal new forms, states and spaces. These works revel in rupture and displacement, celebrating sensory slippage and confusion. Anxious narrators reveal hidden messages; poems are written in shop signs or found in discarded videos; preying wildlife and hysteric crowds roam the ruins; these works evoke and play upon the fraught relation between the senses.
Featuring work by Ben Callaway, Duncan Campbell, Kieron Dennis, Dalia Neis and Laure Prouvost. The screening will be accompanied by a specially designed limited edition 'zine by artist group Dirty Drawers (www.dirtydrawers.co.uk)
Lighthouse's new home in the centre of the North Laines is videoclub's new residence for 2007. George Clark, writer, curator and Artists' Moving Image Development Officer at the Independent Cinema Office is the curator for the first videoclub of 2007, with work selected from international film festivals as well as UK artists.
Lighthouse, 28 Kensington Street, Brighton BN1 4AJ
www.lighthouse.co.uk
21 June – 7.30pm (Thursday)
VIDEOCLUB : His Life is Full of Miracles.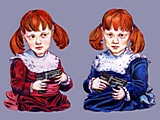 Theorist Walter Benjamin saw early animation as a radicalising of film, which offered a release from the constraints of the physical laws of time, space and technology. A chapter of an early version of his essay The Work of Art in the Age of Mechanical Reproduction was originally titled 'Mickey Mouse', about whom he said: 'His life is full of miracles – miracles that not only surpass the wonders of technology, but make fun of them.'
Perhaps it is these original radical and avant-garde possibilities of animation which still fascinate artists – 'the anti-naturalist, utopian rebuttal of physical laws and "natural" constraint' (Esther Leslie) which allows reinvestigation of the relationship between the still and moving image, the flatness of line and the illusion of depth and the digital manipulation of photographic 'reality'.
This screening is a smaller selection from a larger curated project which was originally presented as a videotheque at Site Gallery, Sheffield. The films presented here seem to show two poles of animation: drawn animation – coming from a primal flick book impulse involving line figuration – and animation referencing, remixing and intervening within film – still one of the most sophisticated animation technologies available to us.
This videoclub has been curated by Jeanine Griffin, curator at the internationally renowned Site Gallery in Sheffield.
For further information on His Life is Full of Miracles as it appeared at Site Gallery click
Lighthouse, 28 Kensington Street, Brighton BN1 4AJ
www.lighthouse.co.uk
27 September – 7:30pm (Thursday)
VIDEOCLUB : Reclaiming the Real

An investigation into contemporary responses to ethnographic filmmaking – not only the study of humans, but also how the apparatus effects the process of observation. Starting with an archive film by Jean Rouch, one of the first ethnographic filmmakers to recognise that his presence with a camera had to be acknowledged, the programme will then concentrate on new artists' works which explore the recording of human societies.

Award-winning filmmaker Ben Rivers is the curator for September's videoclub. Ben will be introducing the work selected at the event.
Lighthouse, 28 Kensington Street, Brighton BN1 4AJ
www.lighthouse.co.uk
Sat 13 (1-5pm) and Sun 14 (1-4pm) October
VIDEOCLUB : Society and Open Phoenix Video Festival

2 days of screenings curated by Victoria Melody combined with live performances, talks, and open studios. The Open Phoenix 2007 Video Art Festival is a showcase for artists working within the medium of moving image.
Victoria Melody will be curating a programme from selected works that respond to the themes of Humour in Art, Performance for Camera, Extremes and Brighton Bred. Selected artists include David Blandy, Pablo Perez and Graeme Walker.
Victoria Melody will be performing on Saturday 13th at 5:30pm
VIDEOCLUB : society is a selection of artists' films exploring society and societal constructs. Each artist explores aspects of humanity and how humans have created structures, models of power and dependencies upon one another to conform.
Artists include: Raymond Taudin Chabot, Derek Lodge, Miranda Pennell, Jaan Toomik and Hard Shoulder. Curated by Jamie Wyld.
VIDEOCLUB : society will be screened 4-5pm on Saturday 13 Oct, 3-4pm Sunday 14 Oct.
protoPLAY presents The YouTube Thing
Videos from YouTube will be screened in the format of a video art presentation. YouTube has been approached as a gigantic reservoir for images and information, and the selection process as a linguistic act. www.protoPLAY.net
Phoenix Art Gallery, 10 – 14 Waterloo Place, Brighton BN2 9NB
www.phoenixarts.org
29 November – 7.30pm (Thursday)
The 2007 Finale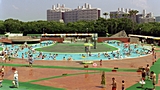 The final videoclub event of 2007 is a showcase of work invited from artists who were selected for the finale of videoclub in 2006.
To increase and invest in our support to artists we have previously shown, we decided it would be a timely opportunity to show new work from those artists a year on.
Invited artists include: Kagami Shinohara, Ulf Kristiansen, Kirk Palmer, Semiconductor, Lucy Pawlak, Oliver Mezger and Tatiana Echeverri Fernandez
Lighthouse, 28 Kensington Street, Brighton BN1 4AJ
www.lighthouse.co.uk