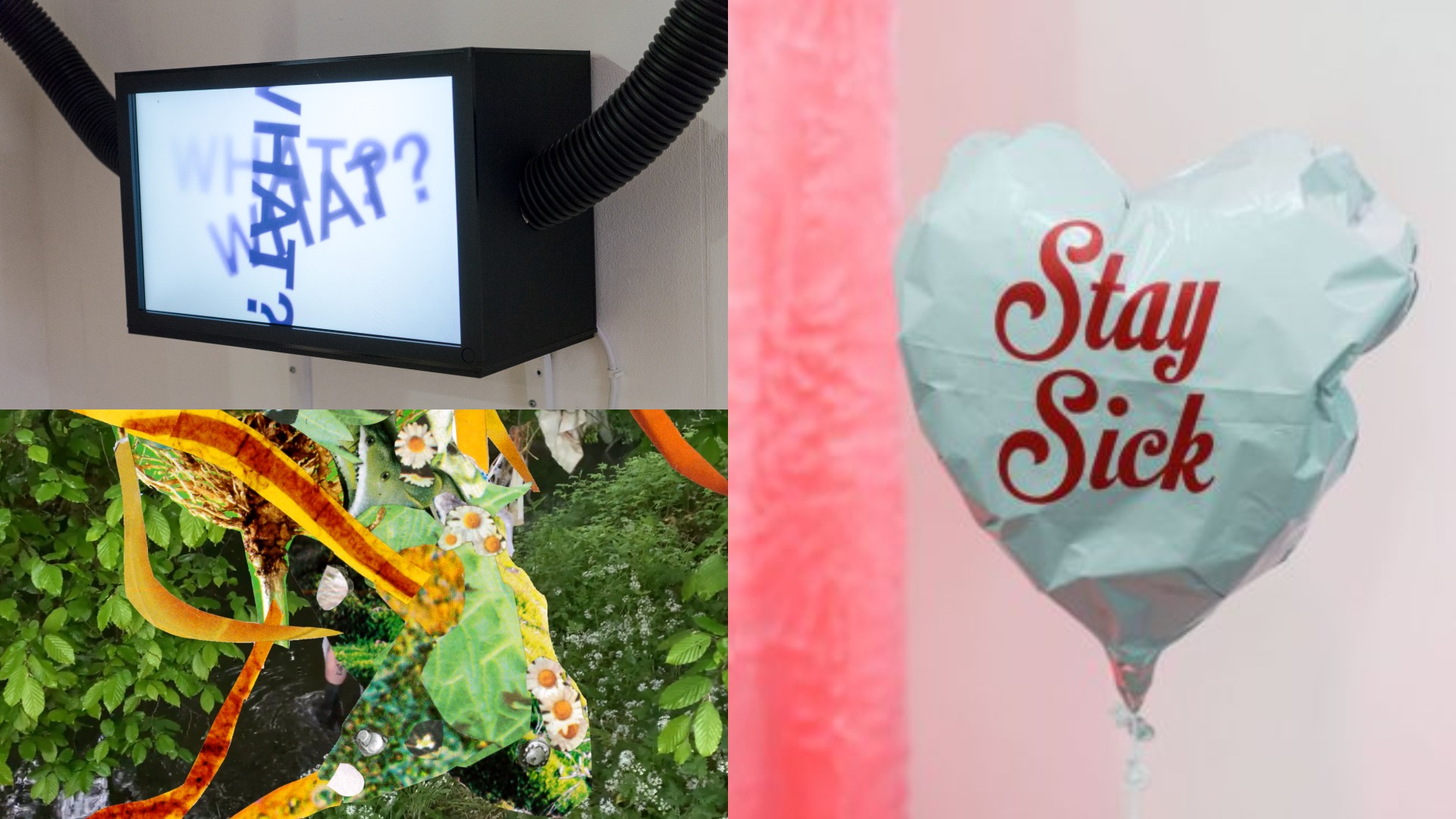 For June 2021's Vital Capacities' residency, we are collaborating with Film London Artists' Moving Image Network (FLAMIN), Phoenix and University of Salford Art Collection. Working with three artists from across the UK, Seo Hye Lee, Laura Lulika and Linda Stupart.
Across June, artists will be researching and developing new work, with work commissioned in collaboration with our partners. Artists will be experimenting with ideas, developing new projects, and sharing work with audiences. The artists are:
Seo Hye Lee is a Somerset-based South Korean artist who uses the mediums of sound, illustration, and installation to experiment with new forms of narrative, creating playful pieces that challenge the idea of listening. Drawing inspiration from her hearing loss experience, Seo Hye aims to explore the boundaries between hearing and listening; regardless of your hearing skill, one can always listen in a variety of ways.
Laura Lulika is a chronically sick and disabled queer artist, working predominantly with video, sound, writing and performance. Their practice explores themes of care, sexuality, labour, sickness, and performativity in the everyday. Lulika's work is inspired by that which is available to them when they spend long periods housebound, such as popular and digital culture as well as domestic spaces and local communities. They strive to work in interdependent formats which reflect the care needs of themselves and everyone they work with. Their practice involves the embodiment of unconventional care methods that are playful, inquisitive and which shed the layers of shame that are attached to othered bodies.
Linda Stupart is a South African artist, writer and educator based in Birmingham and is interested in objectification, abjection, science fiction and revenge.  They work predominately in performance; writing; film, video, and, sometimes, sculpture.
Residencies will launch on 1 June – to follow what the artists are up to join the mailing list and follow them on: vitalcapacities.com
June's residency programme is delivered in partnership with Film London Artists' Moving Image Network (FLAMIN), Phoenix and University of Salford Art Collection, with support from Arts Council England.
Vital Capacities is an accessible, purpose-built digital residency space, that supports artists' practice while engaging audiences with their work.
Vital Capacities has been created by videoclub in consultation with artists, digital inclusion specialist Sarah Pickthall and website designer Oli Pyle.