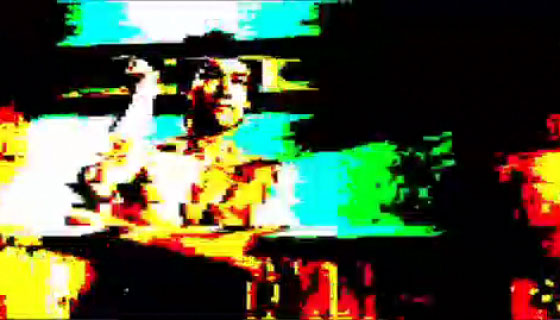 Art, Science, Tech brings together work by five artists who work with creative technology, to explore science, philosophy and culture. Larry Achiampong & David Blandy, Semiconductor (Joe Gerhardt and Ruth Jarman) and Feng Mengbo will present work at Fabrica on 4 August, as part of videoclub and Videotage's programme, Both Sides Now 3.
The programme will include films by Achiampong and Blandy, and Semiconductor, and a live performance by Feng Mengbo who is here especially from Beijing to deliver his performance.
Programme
8:15pm – Doors and pay bar for drinks
8:30pm – Finding Fanon Part 2 by Larry Achiampong and David Blandy
8:40pm – 20Hz by Semiconductor
8:45pm – Break for drinks and tech set up for Feng Mengbo's performance
9pm – Feng Mengbo live performance of Bruce Lee VJ Project
9:15pm – Drinks and informal conversation with curators and artists
9:30pm – Close
Venue and tickets
Time and date: 4 August 16, doors 8:15pm, start 8:30pm
Venue: Fabrica, 40 Duke Street, Brighton BN1 1AG
Contact: 01273 778646 / info@fabrica.org.uk
Book tickets: GET YOUR TICKET HERE
Artworks
Finding Fanon Part 2 by Larry Achiampong and David Blandy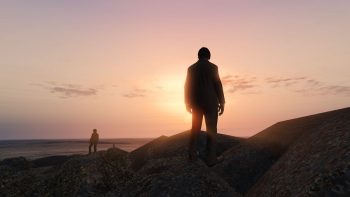 Finding Fanon Part 2 collides art-house cinema with digital culture's Machinima, resulting in a work that explores the post-colonial condition from inside a simulated environment – the Grand Theft Auto 5 in-game video editor. This video work combines several stories, including how the artists' familial histories relate to colonial history, an examination of how their relationship is formed through the virtual space, and thoughts on the implications of the post-human condition.
20Hz by Semiconductor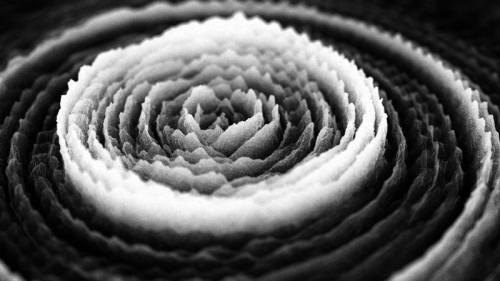 20Hz observes a geo-magnetic storm occurring in the Earth's upper atmosphere. Working with data collected from the CARISMA radio array and interpreted as audio, we hear tweeting and rumbles caused by incoming solar wind, captured at the frequency of 20 Hertz. Generated directly by the sound, tangible and sculptural forms emerge suggestive of scientific visualisations. As different frequencies interact both visually and aurally, complex patterns emerge to create interference phenomena that probe the limits of our perception.
Bruce Lee VJ Project by Feng Mengbo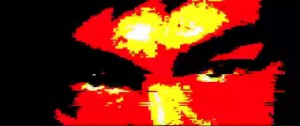 As a video game and martial art enthusiast, Feng merges the two by weaving the classics from Bruce Lee with music by New Pants, a Beijing-based indie band, to stimulate synchronized visual effect and rhythm.
Feng Mengbo has been intrigued by film as a classic medium, especially the ritualistic and theatrical nature of it, and he continues to experiment ways of film appreciation. Since his debut machinima Q3 in 1999. Feng has been employing video game and visual jockey as the creative tool in filmmaking. Recently, he continues exploring the possibility of mobile communication technology and augmented reality in filmmaking. BLVP is based on Feng's repeated study on four films of Bruce Lee.
Feng creates a real-time immersive video performance by combining early ripped video, pirated VCD and video game in the 80s.
Both Sides Now 3
Both Sides Now 3 attempts, through moving image works, to explore national identity and culture, and to raise questions about both China & Hong Kong and the UK.
Both Sides Now is supported by videoclub (UK) and Videotage (Hong Kong) in collaboration with Phoenix Brighton. It is supported by Arts Council England, and Hong Kong Arts Development Council.