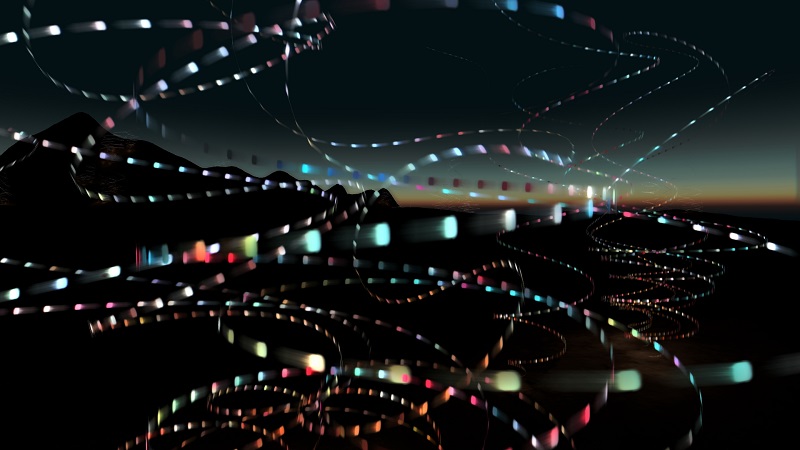 Both Sides Now 4
In its fourth year, Both Sides Now examines new models of making moving image influenced by internet and videogame culture. Showing work made in the past four years, the programme explores new aesthetics, visual languages and digital forms that are native to the internet, and that comment upon local and global politics, society, globalisation and science.
Both Sides Now presents contemporary and historical film and video work from the UK, Hong Kong and China, curated by Isaac Leung of Videotage and Jamie Wyld of videoclub. The films explore developments within the culture and society of Hong Kong and China over the past three decades, including work which reflects on the ongoing dynamics of cultures in Hong Kong, China, and the UK.
Presented as part of HOME's Artist Film Weekender.
Venue: HOME, 2 Tony Wilson Place, Manchester M15 4FN
Date and time: Saturday, 2 December 2017 at 1pm
Web / contact / tickets: homemcr.org / box office tel: 0161 200 1500 / BOOK TICKETS
FILM PROGRAMME
Welcome to Play Station, Lawrence Lek, 2017, 2'40"
Farsight Corporate Promo, Lawrence Lek, 2017, 5'05"
Selachimorpha, Joey Holder, 2017, 5'10"
AfterGlow (Susceptible, Exposed, Infected, Recovered), boredomresearch, 2016, 4'36"
Divisional Articulations, Max Hattler, 2017, 4'33"
Weresheglanspertheere, Sebastian Buerkner, 2014, 5'06"
The Afterlife of Rosy Leavers, Angela Su, 2017, 14'35"
Another Day of Depression in Kowloon, IP Yuk-Yui, 2012, 15'03"
KungFU Disco New, Jeff Lee, 2016, 1'39"
Copy is Right!, Joseph Chen, 2016, 3'27"
Windows on the World (Part 1), Ming Wong, 2014, 3'02"
Partners:


Funders: