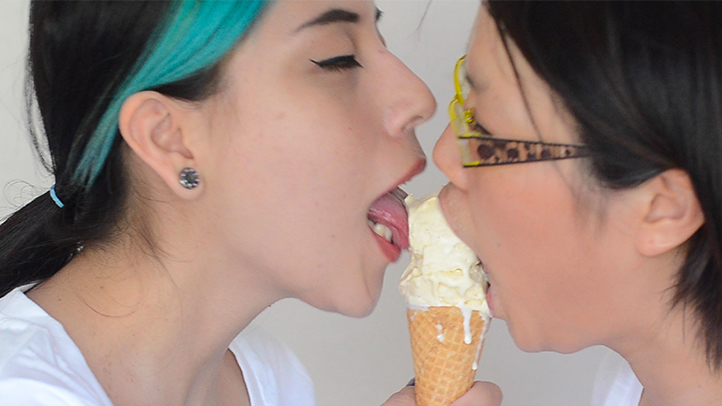 Throughout March 2019, Ho Yan Pun Nicole is artist in residence for Both Sides Now 5 with The Marlborough Pub & Theatre in Brighton. While in the UK, Nicole will be meeting with artists and organisations. During the residency, she will be developing a new work exploring gender performativity and the ambiguous space between private and public.
Artist talk by Nicole Pun on Thursday, 21 March 19, at 6:30pm at The Marlborough Pub and Theatre, 4 Prince's Street, Brighton BN2 1RD. Free. Tickets can be booked via Eventbrite or just show up on door.
About Ho Yan Pun Nicole
Nicole Pun is a visual artist based in Hong Kong. She uses photography, video and performance to explore queer identity, desire and female representation. Her artistic practice involves collaborations and interviews with strangers. She received her MFA from California Institute of the Arts in 2014. She has a BSc from the Chinese University of Hong Kong, with a background in Journalism and Communication.
Her work has been exhibited at Circus Gallery in Los Angeles; Avenue 50 Studio in Los Angeles; SOMArts Cultural Center in San Francisco; McGroarty Arts Center in Tujunga; "In & Out" Nicole Pun Solo Exhibition at Lumenvisum in Hong Kong. She is the recipient of a number of grants and awards, including Yale-China Arts Fellowship, Emerging Artists Scheme of Hong Kong Arts Development Council, WMA Masters Special Mention Award and First Prize of Chiquita Canyon landfill art competition.
About Both Sides Now
Both Sides Now presents contemporary and historical film and video work from the UK, Hong Kong and China, curated by Isaac Leung of Videotage and Jamie Wyld of videoclub. The films explore developments within the culture and society of Hong Kong and China over the past three decades, including work which reflects on the ongoing dynamics of cultures in Hong Kong, China, and the UK. The programme contains work by some of Hong Kong, China and the UK's most exciting artists working in film and video, and varies between animation, documentary and artists' moving image.