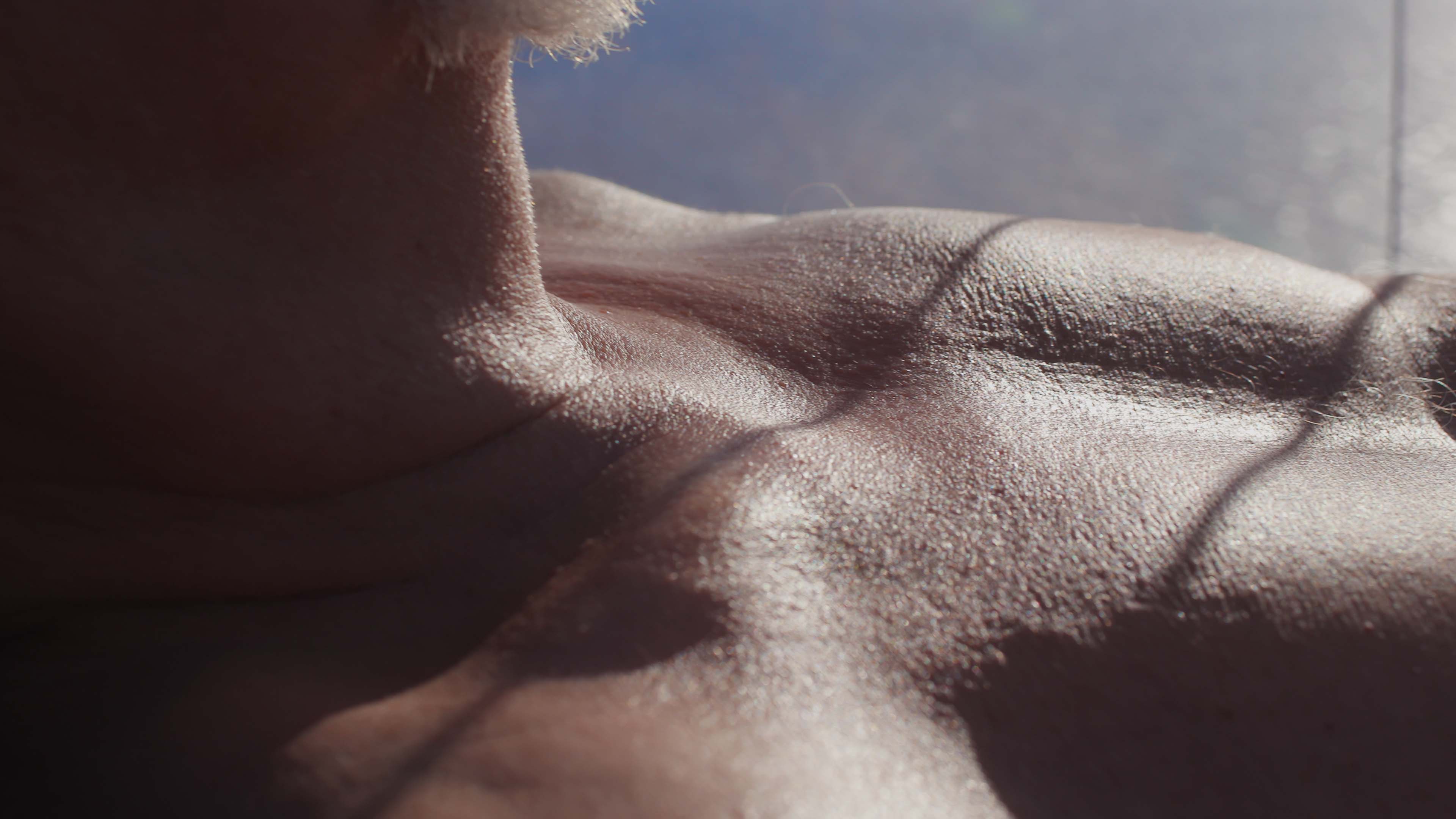 Throughout March 2019, Rob Crosse is artist in residence for Both Sides Now 5 with Videotage in Hong Kong. While in Hong Kong, Crosse will be meeting with artists and organisations, and investigating the development of a new work.
In 2018, Crosse was curated into our Selected 8 programme, and chosen by videoclub and Videotage to participate in the Both Sides Now Hong Kong residency for his film, Prime Time.
Prime Time follows a group of older gay men as they journey on a cruise ship. Members of a social network of so-called 'Prime Timers', regularly get together on excursions, to renew acquaintances, re-affirm the bonds of belonging to a supportive community, and rekindle an itch of adventure. As the pleasure boat cruises, the un-vanishing line of the horizon doubles as a metaphor for the never-ending churn of desire (always re-forming, always out of reach), while the vessel itself, with its cargo of temporary travellers, reminds us how random connections bring people closer, or keep them apart. View an excerpt of Prime Time.
About Rob Crosse
Rob Crosse completed his MFA in Fine Arts at the Slade School of Fine Art. Recent solo exhibitions include Prime Time (2017) Grundy, Blackpool, and Clear as a bell (2016), Kingsgate Projects, London. His films have been screened as part of Different Ways, Lux, London, Transactions of desire, Institute of Contemporary Art, London, Slant : for the unsettling, Jerwood Space London, These Rotten Words, Chapter House, Cardiff, and Artist Film Weekender, HOME, Manchester. He has completed residencies at the Bemis Center for Contemporary Arts, Nebraska, U.S.A; Katara Art Center, Doha, Qatar; Foundation Marcelino Botin, Santander Spain and Woodmill, London.
About Both Sides Now
Both Sides Now presents contemporary and historical film and video work from the UK, Hong Kong and China, curated by Isaac Leung of Videotage and Jamie Wyld of videoclub. The films explore developments within the culture and society of Hong Kong and China over the past three decades, including work which reflects on the ongoing dynamics of cultures in Hong Kong, China, and the UK. The programme contains work by some of Hong Kong, China and the UK's most exciting artists working in film and video, and varies between animation, documentary and artists' moving image.