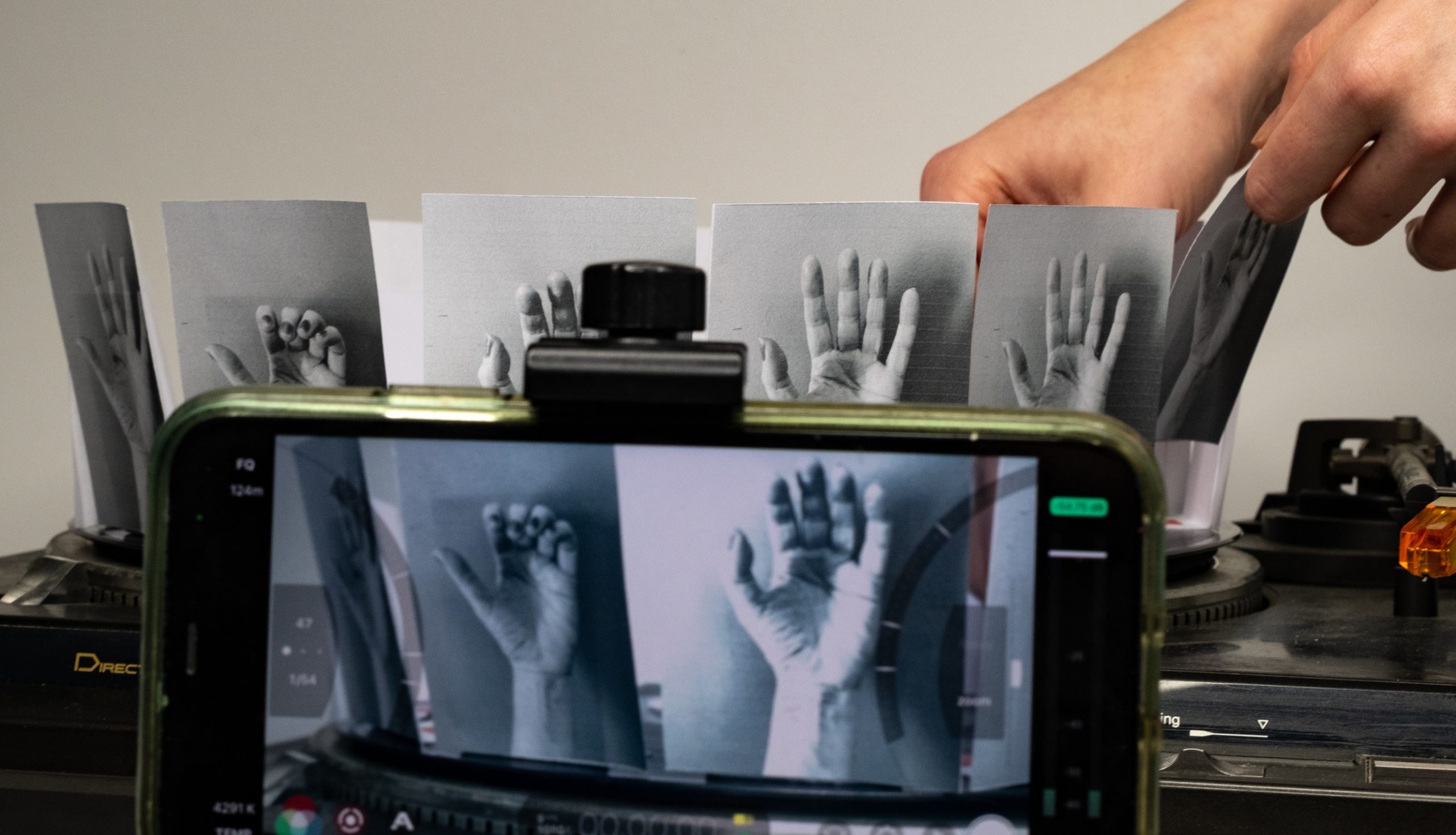 Days of Wonder is a free festival of creativity, installations and experiments for all ages celebrating the magic of early cinema and filmmaking.
For three days in February, Hove Museum & Art Gallery will be packed with fun ways to get creative:
learn more about the museum's film and media collection
discover the innovations of our local film pioneers
experiment with techniques that led to contemporary filmmaking
There will be activities for all visitors to enjoy, a range of bookable workshops with artists, plus a screening with film historian Dr. Frank Gray.
Activities are free, but spaces will be limited to maintain social distancing, so pre-booking for workshops and events is advised. Places can be booked by clicking here.
Artists Annis Joslin and Seo Hye Lee will lead a series of workshops, One Minute Wonders, inspired by early film's limited footage. Participants will create collaborative films in response to Hove's early film pioneers and the game 'Consequences', resulting in a mystery film created by everyone involved. Experiment with turntable zoetropes, collage with film images, or add subtitles to create new narratives for films.
Film history expert, Alexia Lazou, will deliver magic lantern slide-making workshops, using original Victorian designs as inspiration. Participants will create new slides to be projected with magic lantern slide projectors.
Meet artist Laura Kloss and her giant zoetrope and turn your own drawings into moving pictures. Learn about creating moving images from still images, and find out how this Victorian optical toy inspired early filmmaking.
Try your hand at making a thaumatrope, a two-sided drawing playing tricks on the eye to create a simple animation. Put a hat on a sheep, or sunglasses on a pharaoh. Use your own drawings, or those provided to create your own thaumatropes to take home.
A programme of early film by pioneer filmmakers from Brighton & Hove can be watched in Gallery 3 at the Museum. Including films by George Albert Smith and James Williamson, who both lived and worked in Hove, and started making films in the 1890s. Both made great advances in filmmaking, including editing techniques, the close-up, use of locations and sets, and developing film narratives.
Dr. Frank Gray, Director of Screen Archive South East, will talk about the museum's Film & Media Collection and how it relates to the film history of Brighton & Hove. An opportunity to gain insights into Hove's significance as a centre of the international film industry at the turn of the 19th to 20th century.
Days of Wonder is produced by videoclub and Corridor in partnership with Royal Pavilion & Museums Trust with support from Arts Council England, National Lottery Heritage Fund, Film Hub South East, Screen Archive South East and The Arts Society East Sussex.