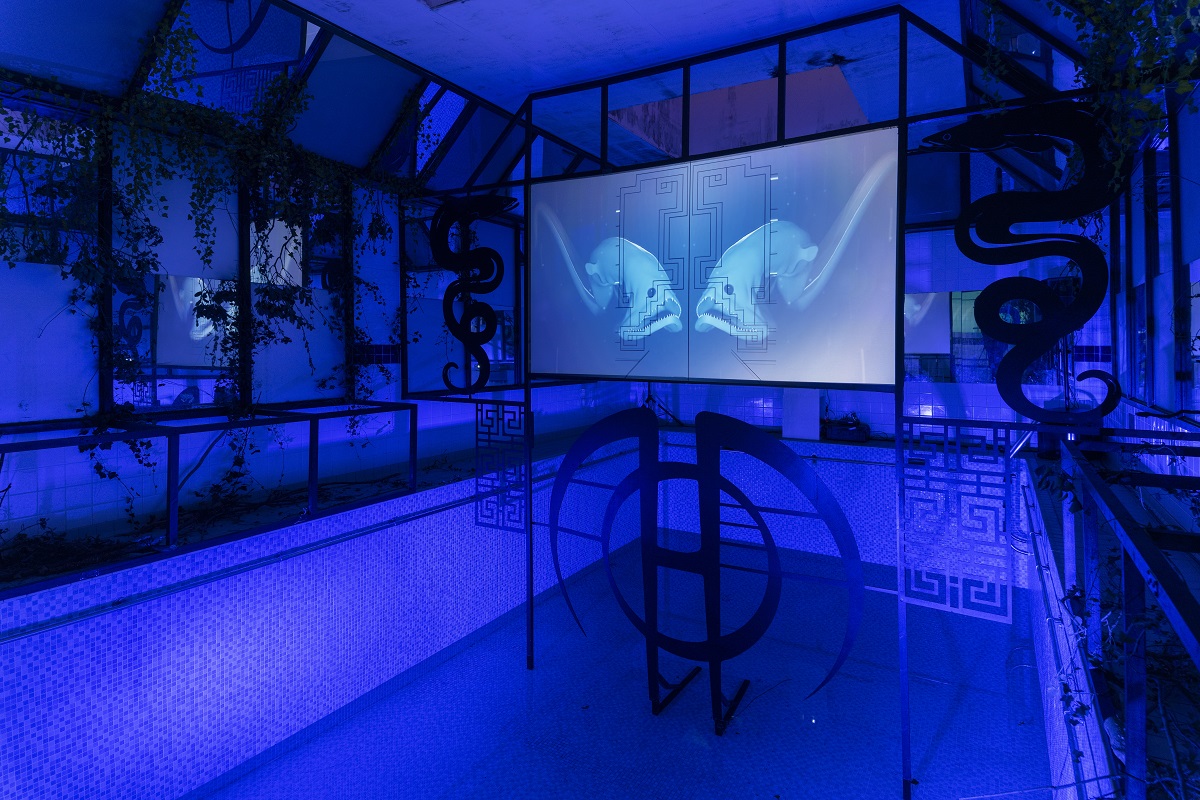 Thanks to support from Arts Council England, we now have the resources to support four artists to participate in building a digital residency space with us.
Over the next five months we're going to develop an accessible, purpose-built digital residency platform, collaborating with four artists to create a space that supports their practice, while engaging audiences with their work.
The aims of the residency space are to provide an accessible space for artists and audiences who may be limited by resources or physical barriers from participating; to support artists to make new work and to engage with audiences (through talks, workshops, events); to produce a platform that reflects the opportunities provided by a physical residency – skills sharing, new contacts, critical development, space; and to offer an exhibition platform for artists' work in the UK and internationally.
To do this we'll be building the residency space with artists, a web developer and an access specialist, reviewing and reflecting on the space as it is developed.
The resident artists who'll be working with us are:
Seecum Cheung current work is an ongoing series of films based upon interviews and encounters initiated by the artist with leading specialists in the field of right-wing radicalism, human rights and activist groups, politicians, and affected citizens. Her films include collaborations and commissions by NHS England, brap human rights equality charity, and SBS Public Broadcasters.
Joey Holder's work raises philosophical questions of our universe and things yet unknown, regarding the future of science, medicine, biology and human-machine interactions. Working with scientific and technical experts she makes immersive, multimedia installations that explore the limits of the human and how we experience non-human, natural and technological forms.
Daniel Locke is an artist and graphic novelist based in Brighton, UK. Since 2013 much of his work has been informed and shaped by the discoveries of contemporary science. He's worked with Nobrow, Arts Council England, The Wellcome Trust and The National Trust.
Romily Alice Walden is a transdisciplinary artist whose work centres a queer, disabled perspective on the fragility of the body. Their practice spans sculpture, installation, video, curation and printed matter, all of which is undertaken with a socially engaged and research-led working methodology. Recent work has shown at BALTIC Centre for Contemporary Art: Newcastle, Hebel Am Uffer: Berlin, SOHO20: New York and Tate Exchange: Tate Modern: London. In 2019 Walden was a Shandaken Storm King resident, and will be resident at Wysing Arts Centre in 2020. They work both individually and collectively as a member of Sickness Affinity Group; a group of art workers and activists who work on the topic of sickness/disability.
We are aiming to have a prototype space by the end of July/early August; how this will be and look, we're not sure yet. Join our mailing list to keep up to date or follow us on Facebook, Instagram or Twitter.