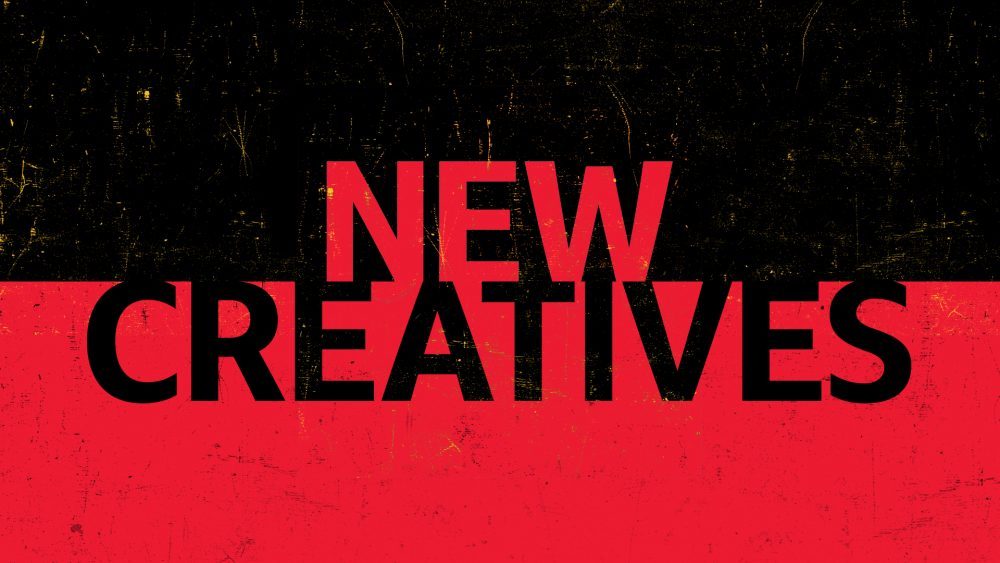 Over the past three rounds of New Creatives, videoclub's director, Jamie Wyld, has been working as Development Executive on the New Creatives programme with Screen South, to review applications, interview applicants and provide development support.
New Creatives is a vital programme that is supporting young, talented artists who want to explore and experiment, and develop their knowledge and skills. If you're between 16 and 30 and have an exciting, novel idea for a film or audio work, then you should apply.
The fourth and final call-out for New Creatives for film and audio applications is now open with a deadline of 6 July at 5pm. Find out more below or go to the Screen South site for more information.
Details about the scheme from Screen South:
Screen South, in collaboration with the BBC and Arts Council England, are excited to announce Film and Audio applications are open for the groundbreaking New Creatives scheme.
We are inviting creatives aged 16-30 based in the South East (from Norwich down to Kent) to apply for a commission to develop a new and exciting idea to be aired on the BBC. We're looking for creative and thought provoking ideas for new works that are fresh and innovative proposals for short films, audio projects.
Successful applicants will be provided with full support by Screen South to develop their idea into an audio or film piece. New Creatives can come from any artistic discipline including: Animation, Dance, Performance, Comedy, Poetry, Spoken-word, Music, Rap, Writing, Film, Art, Visual Art, Storytelling, Game Design and more! At this time you might also be thinking about finding innovative ways around the challenges of physical production and new ways working remotely.
We will be running webinars where potential applicants can find out more, sign up via eventbrite here: https://www.eventbrite.com/e/new-creatives-call-4-webinar-what-is-new-creatives-and-how-do-i-apply-tickets-106078906866
New Creatives is a national talent development scheme that will nurture and showcase new emerging creative voices. Screen South has 100 commissions to give out across Film, Audio and Interactive spanning 4 calls in 2 years. This is our final call for Film & Audio with project budgets from £4000-£5000 available.
You can find out more about our New Creatives scheme here, view all of the works currently available from past rounds here, or read the audio and film briefs.
You can read all about the scheme and what it has achieved so far at the following link: BBC Arts and Arts Council England announce first New Creatives commissions: https://www.bbc.co.uk/mediacentre/latestnews/2019/new-creatives
All the New Creatives content from the five Network Centres will be appearing here: https://www.bbc.co.uk/arts/bbc-introducing-arts, the new work of the next generation of Film, Audio and Interactive creatives from across the country via the BBC iPlayer and BBC Sounds.