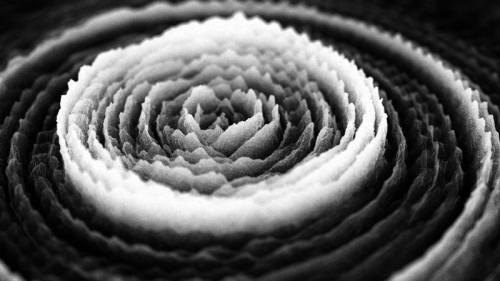 Experimental Motion: the art of film innovation
Spotlight Gallery, Brighton Museum & Art Gallery
Saturday 22 October 2016 to Sunday 4 June 2017
A new display at Brighton Museum & Art Gallery will tell the story of experimental filmmaking in Brighton & Hove, from 1896 to the present day. The exhibition has been curated by Suzie Plumb, Royal Pavilion & Museum's (RPM) Curator of Film, Media and Toys, and Jamie Wyld, Director of videoclub.
Unknown to many, both Brighton and Hove have played a rich and important part in international film history. Early filmmaking pioneers including George Albert Smith and James Williamson, who became known as the Brighton School and worked in Brighton at the turn of the 20th century, while Modern and contemporary filmmakers and moving image artists – like Jeff Keen, Ben Wheatley and Ben Rivers – have cemented the city's status as a hotbed of experimental film.
Experimental Motion: the art of film innovation will explore Brighton & Hove's success as a place for experimental film-making, and its significance nationally and internationally.
The display is part of RPM's John Ellerman Foundation-funded project 'Film Pioneers', which aims to develop curatorial skills by enabling staff at the museum to research, display and document the city's Film & Media collections.
Highlights of Experimental Motion will include:
– Rare objects from the history of filmmaking in Brighton & Hove, such as ground-breaking cameras made in the city.
– Work by artists and filmmakers, including Larry Achiampong & David Blandy, Blast Theory, Ian Helliwell, Jeff Keen, Tula Parker & Anna Weatherston, Ben Rivers, Semiconductor, and Ben Wheatley.
– A new commission by Hong Kong-based artist Choi Sai Ho, Brighton is Our Playground, made by Choi while in residence at Phoenix Brighton during August 2016. The film was produced using archival footage from Screen Archive South East, blended with a contemporary soundtrack, composed by Choi. The residency and commission are part of Both Sides Now 3: Final Frontiers, a collaboration between videoclub and Videotage (Hong Kong).
– Work made in Brighton by amateur filmmakers and held within the collections of Screen Archive South East, which highlight the city as an inspiration for filmmaking.
– A selection of films, drawn from a call out for filmmakers in the city to contribute, will be screened during Cinecity in November 2016 (date TBC), and shown online.
– RPM's Museum Collective, a group of young people working with filmmaker Lindsey Smith, are developing new creative contributions inspired by Jeff Keen's work that respond to the theme of experimental filmmaking.
Experimental Motion: the art of film innovation has been made possible due to the support of the John Ellerman Foundation, and Arts Council England. It has been created in partnership with videoclub, Screen Archive South East at the University of Brighton, Lighthouse, Cinecity, and the British Library.
Address: Royal Pavilion Garden, Brighton BN1 1EE, UK
Opening hours: Tues-Sun: 10am-5pm (closed Mon [except Bank Hols: 10am-5pm], 24 [from 2.30pm], 25 and 26 Dec, 1 Jan)
For full details – including ticketing and access – visit the Experimental Motion page on Brighton Museum & Art Galleries site.