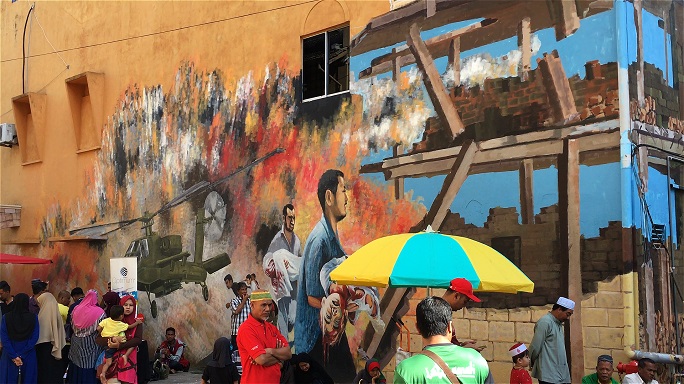 Reading List is a newly commissioned work by Taiwanese artist Wu Chi-Yu, premiering at Phoenix in Leicester on 5 October.
The film was made in three Malaysian cities – George Town, Tanah Merah and Kota Bharu. During his journey, the artist interviewed local communities, documenting their reactions/interactions with books, articles and literature forbidden in northern Malaysia. Interviews were taken with booksellers about the trading and trafficking of such books, underground reading networks, and investigations into books banned for relating to "problematic" racial and religious ideologies.
Reading List opens alongside a screening programme of work from Taiwan, including artists Chen Yin-Ju, Fan Chih-Ming, Hsu Che-Yu, Lin Shih-Chieh, Niu Jun-Qiang, Wu Tzu-An and Wu Chi-Yu.
Exhibition details
Venue: Phoenix, 4 Midland Street, Leicester LE1 1TG
Opening date and time: 5 Oct, 6pm-7:30pm – followed by screening of Taiwanese films (free) at 7:30pm
Exhibition dates: 5 Oct – 13 Nov 17
Web / phone: www.phoenix.org.uk / 0116 242 2800
Reading List is a new commission by videoclub, Phoenix and OSMOSIS Audiovisual Media Festival. Supported by Arts Council England and Taiwan Ministry of Culture.