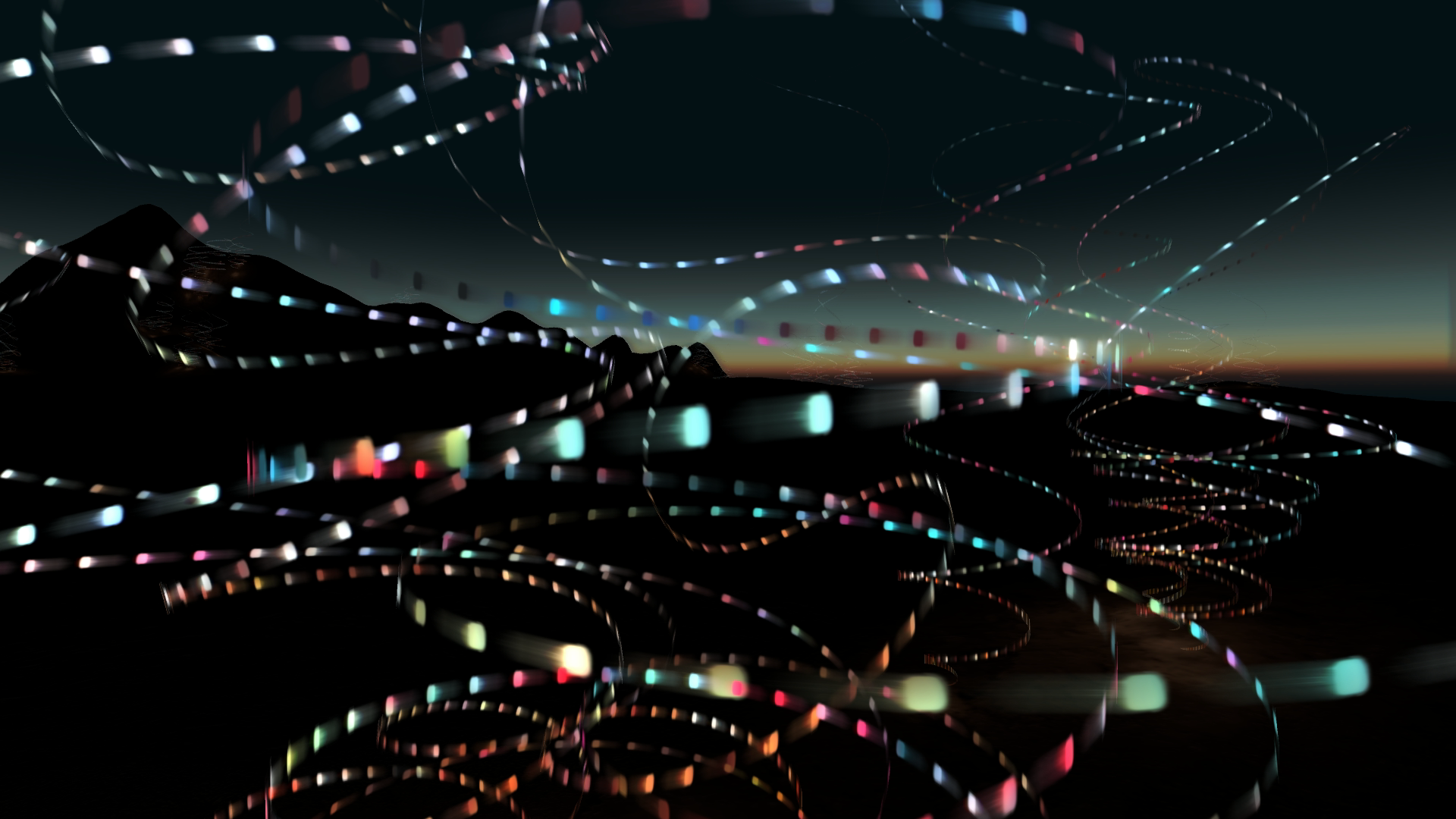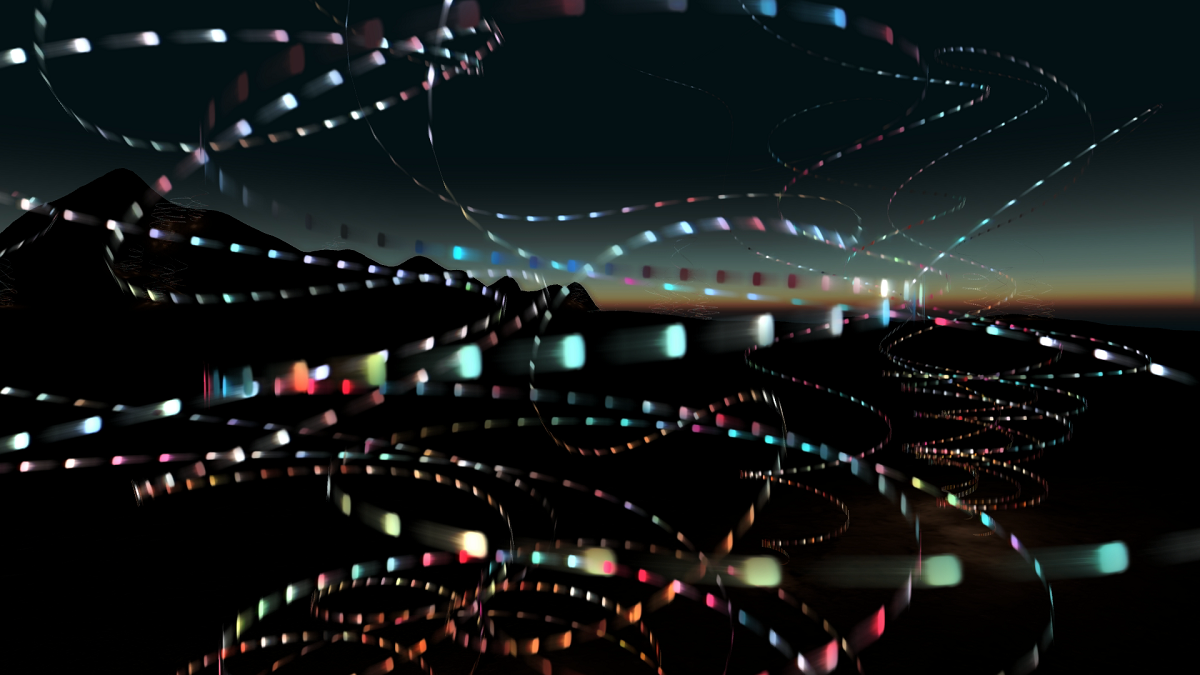 AfterGlow (Susceptible, Exposed, Infected, Recovered), boredomresearch, 2016
Seeing Systems is a new curated programme exploring some of the organic and non-organic systems that invisibly impact on our lives. Through a series of short but impactful art films, this programme visualises the patterns, structures and habits that surround us in our everyday lives; from the ubiquitous flight path of mosquitos or the neurological grid of perception to almost superstitious paranoia surrounding invisible transmission of germs and viruses between us or the oblique tracks of migration and dispersal, belonging and difference.
This collection of moving image works by UK-based artists has been curated and presented in collaboration with the ArtScience Museum in Singapore, and will be presented at their venue during August 2018.
Artists in the programme include: boredomresearch, Suki Chan, Anne Haaning, Lyndsay Mann, Ursula Mayer, Naheed Raza and Louise K Wilson.
Programme of events
Seeing Systems film programme will be showing at ArtScience Museum, as part of Art Science on Screen, between 3 and 31 August on a loop between 11am and 6:30pm in the Expression Gallery, Level 4.
16 August 18, 8pm: Ewa Justka will perform a set at ArtScience Museum, in the Expression Gallery, Level 4
18 August 18, 1:30pm: Conversations event – four of the artists from the programme will talk about their work followed by a Q&A, the artists speaking are: Ursula Mayer, boredomresearch, Ewa Justka and Lyndsay Mann. Expression Gallery, Level 4.
18 August 18, 5pm: A screening of all the films will take place before and after the Conversations event. Expression Gallery, Level 4.
Film programme
boredomresearch, AfterGlow (Susceptible, Exposed, Infected, Recovered), 2016, 4'36"
Suki Chan, Lucida, 2016, 22'6″
Anne Haaning, KhoiSan Medicine, 2013, 12'28"
Lyndsay Mann, An Order of the Outside, 2016, 19'36"
Ursula Mayer, Atom Spirit, 2016, 17'34"
Naheed Raza, Silk, 2013, 8'30"
Louise K Wilson, Nurrungar, 2006, 2'05"
Louise K Wilson, Woomera, 2006, 1'42"
Full programme with details about the artists and all events can be viewed here: Art Science on Screen – Seeing Systems programme.
ArtScience Museum
ArtScience Museum is an iconic cultural landmark in Singapore. Our mission is to explore where art, science, culture and technology come together. It is here at the intersection of art and science that innovation and new ideas are formed. We like to say "it's where the future is created".
Our striking lotus-inspired building, designed by Moshe Safdie, features 21 gallery spaces spanning nearly 5000m2. Since opening in February 2011, we have held large-scale exhibitions by some of the world's best known artists including Leonardo da Vinci, Salvador Dalí, Andy Warhol, Vincent Van Gogh and M.C. Escher.
In addition, we have presented significant exhibitions that explore aspects of science including big data, particle physics, paleontology, marine biology, cosmology and space exploration.
The museum has staged international exhibitions in partnership with renowned museums and galleries from around the world including the British Museum and Science Museum in London; the American Museum of Natural History, New York; the Biblioteca Ambrosiana, Milan; the Mori Art Museum, Tokyo; the Australian Centre for Moving Image, Melbourne and many other institutions. We also originate and produce exhibitions in-house and run a full programme of education, events,
performances, screenings and learning opportunities for a wide range of audiences.
ArtScience Museum is owned and operated by Marina Bay Sands. It employs approximately 50 people directly, and is supported by many more, within the larger corporate structure of Marina Bay Sands.
How to get to the Museum: ArtScience Museum is in Marina Bay Sands, along the Marina Bay waterfront and easily accessible via public transport and car. Once at Marina Bay Sands, the Museum is located along the north Promenade, within walking distance from The Shoppes at Marina Bay Sands and the Helix Bridge. The Museum's main lobby is on the ground level. For more info visit the ArtScience Museum site.
Viewfinder
Seeing Systems at ArtScience Museum is part of our Viewfinder programme. videoclub has been awarded funding for Viewfinder from Arts Council England and Creative Scotland to deliver a series of visits across E Asia with artists who work with moving image. This is with the aim of promoting those artists to local audiences and to enable artists to gain contacts, which can lead to earning income, through such as sales, commissions, exhibitions, screenings and residencies. We are visiting cities across China, Taiwan, Singapore and S Korea throughout 2017 and 18.