Nominated by the artists shortlisted for the Jarman Award 2020, Selected is a collection of diverse, surprising and provocative new film by early career artists from across the UK. Selected 11 includes work by: River Cao, Sam Grant, Aoibheann Greenan, Katayoun Jalilipour, Roxy Rezvany and Gaby Sahhar. Here you can read about each artists in this programme:
River Cao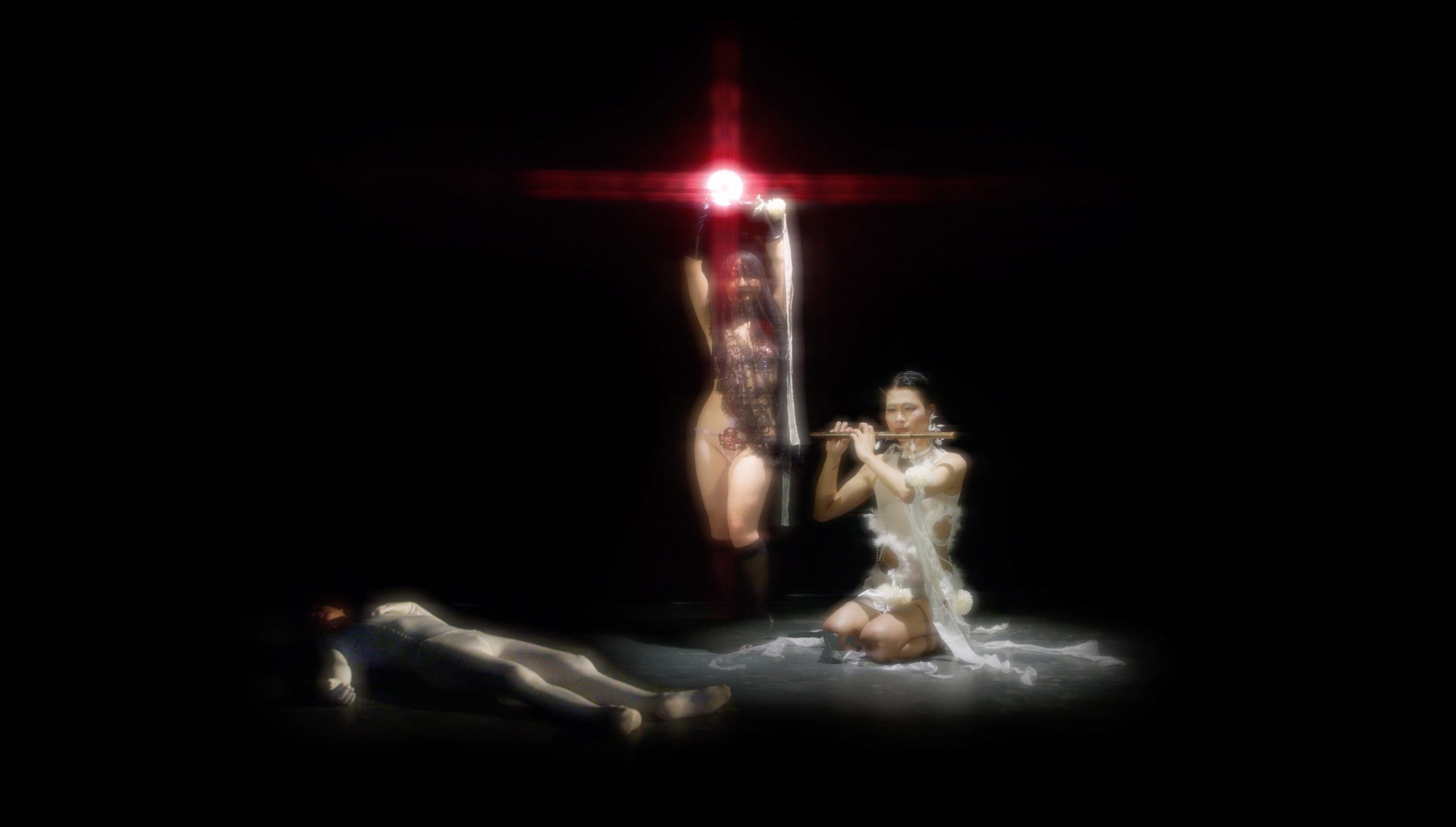 River Cao is a London-based Chinese artist working with performance and moving image. He finished his MA at the Royal College of Art – CAP (Moving Image) in 2021. River's works are deeply rooted in his environment and memories of his hometown – a small town by the river in southern China. Using mourning as a method, he creates a series of self-focused narrative spaces to rethink the emotion of grief. His work attempts to relieve his inner sense of loss, which is rooted in a desire for tranquility and fantasy.
Sam Grant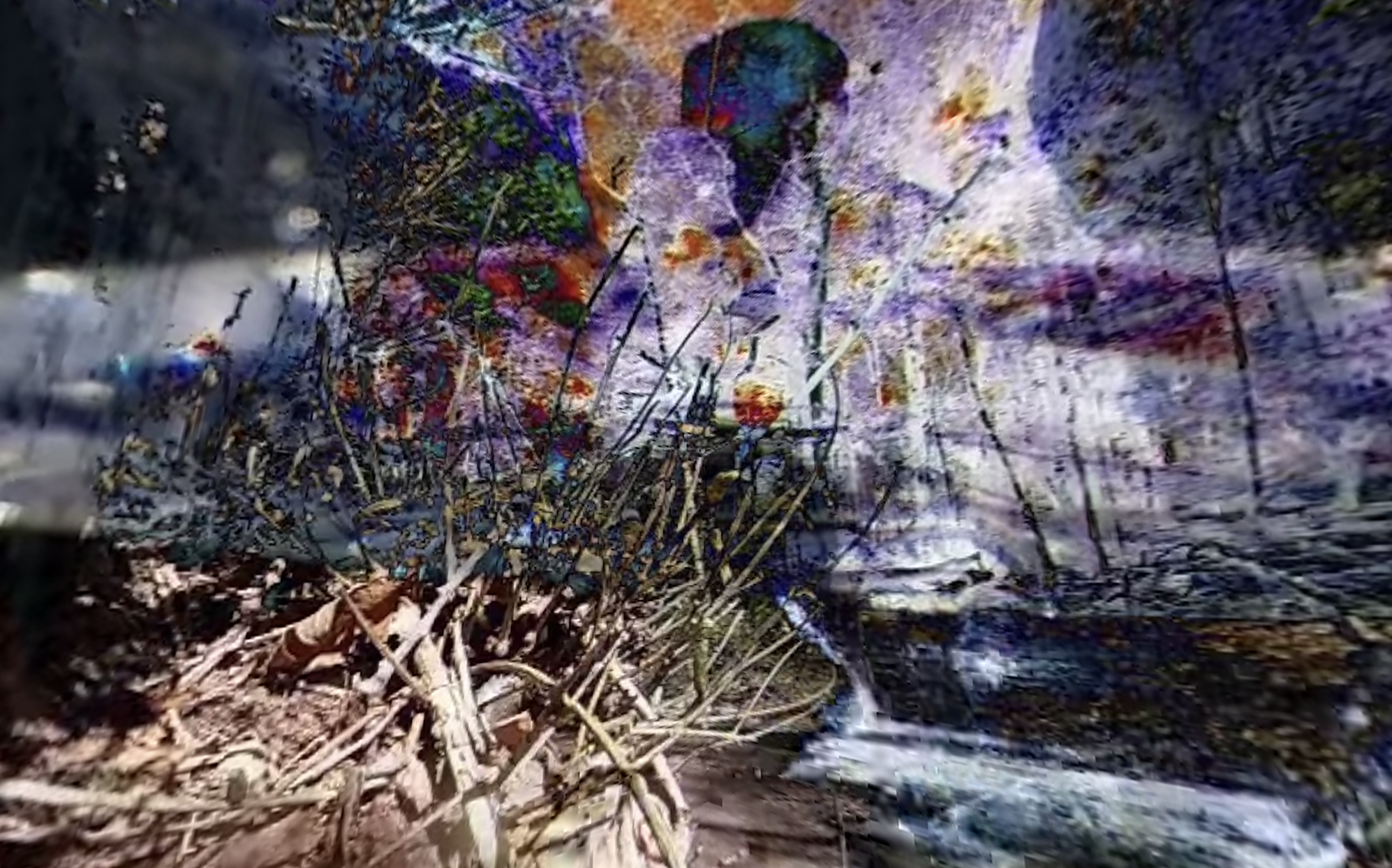 Sam Grant is an artist based in Solihull, who primarily uses the mediums of photography and video to explore themes related to his own experiences with autism. His work includes abstract depictions of sensory issues, social isolation and emotional processing in the attempt to convey the feelings experienced by an individual on the spectrum to a neurotypical audience.
Aoibheann Greenan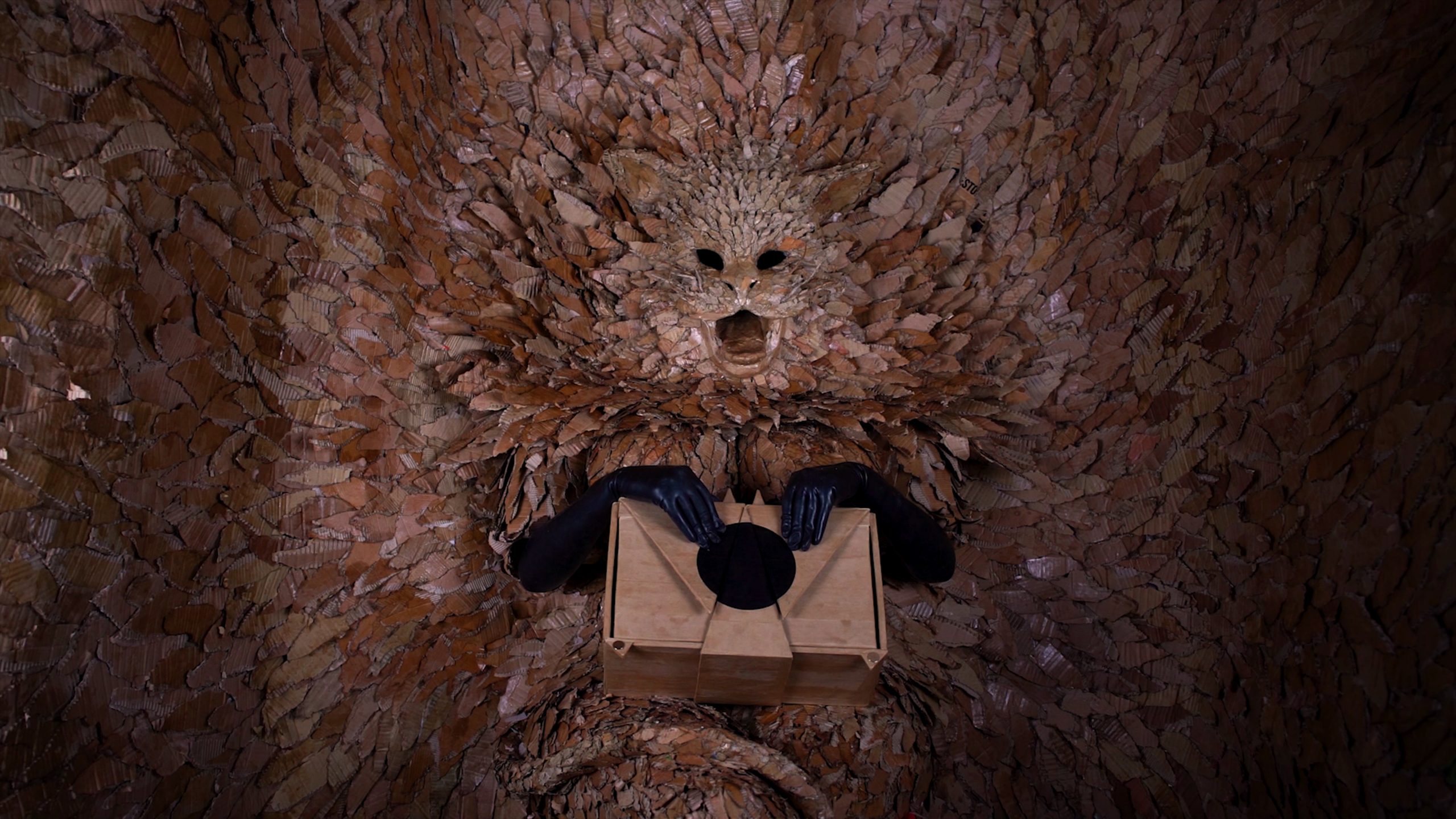 Aoibheann Greenan is an Irish artist exploring the confluence of matter and psyche in the post-digital landscape. Her work has recently been selected for New Contemporaries 2021. Greenan's work has been presented at The Starr Cinema, Tate Modern; DRAF, London; Raven Row, London; KW Institute, Berlin; Import Projects, Berlin; IMMA, Dublin; Project Arts Centre, Dublin; Temple Bar Gallery, Dublin; EVA International, Limerick; The RHA, Dublin. Greenan is co-founder of artist collective East London Cable.
Katayoun Jalilipour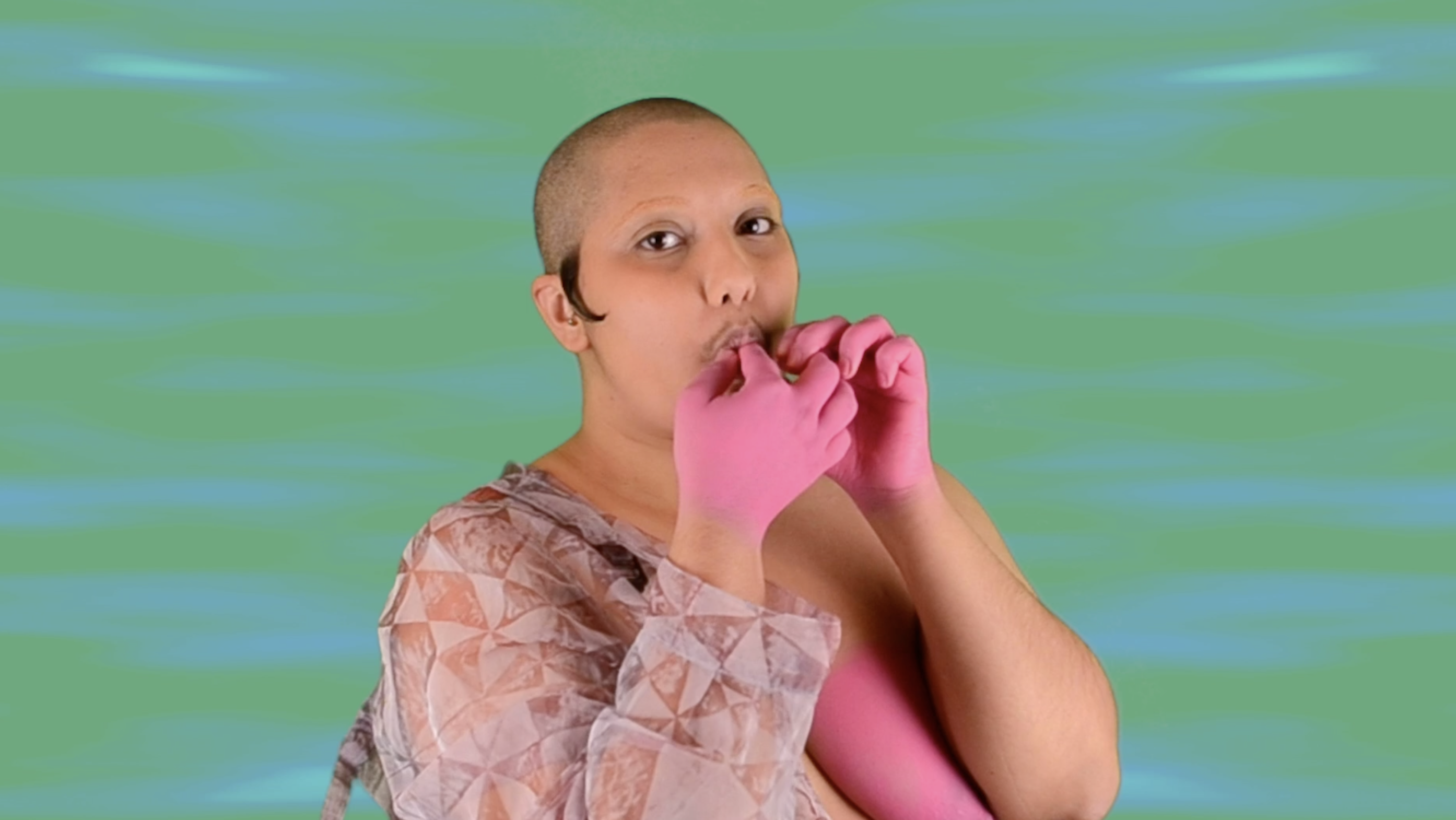 Katayoun Jalilipour is an Iranian born multidisciplinary artist, performer and writer based in the UK. ​ They often use their body as the subject to explore race, gender identity and sexuality, through humourous storytelling, using a variety of mediums such as digital image-making, gifs, video and live performance. ​ ​They are currently an associate lecturer on BA Performance: Design and Practice at Central Saint Martins. ​
Roxy Rezvany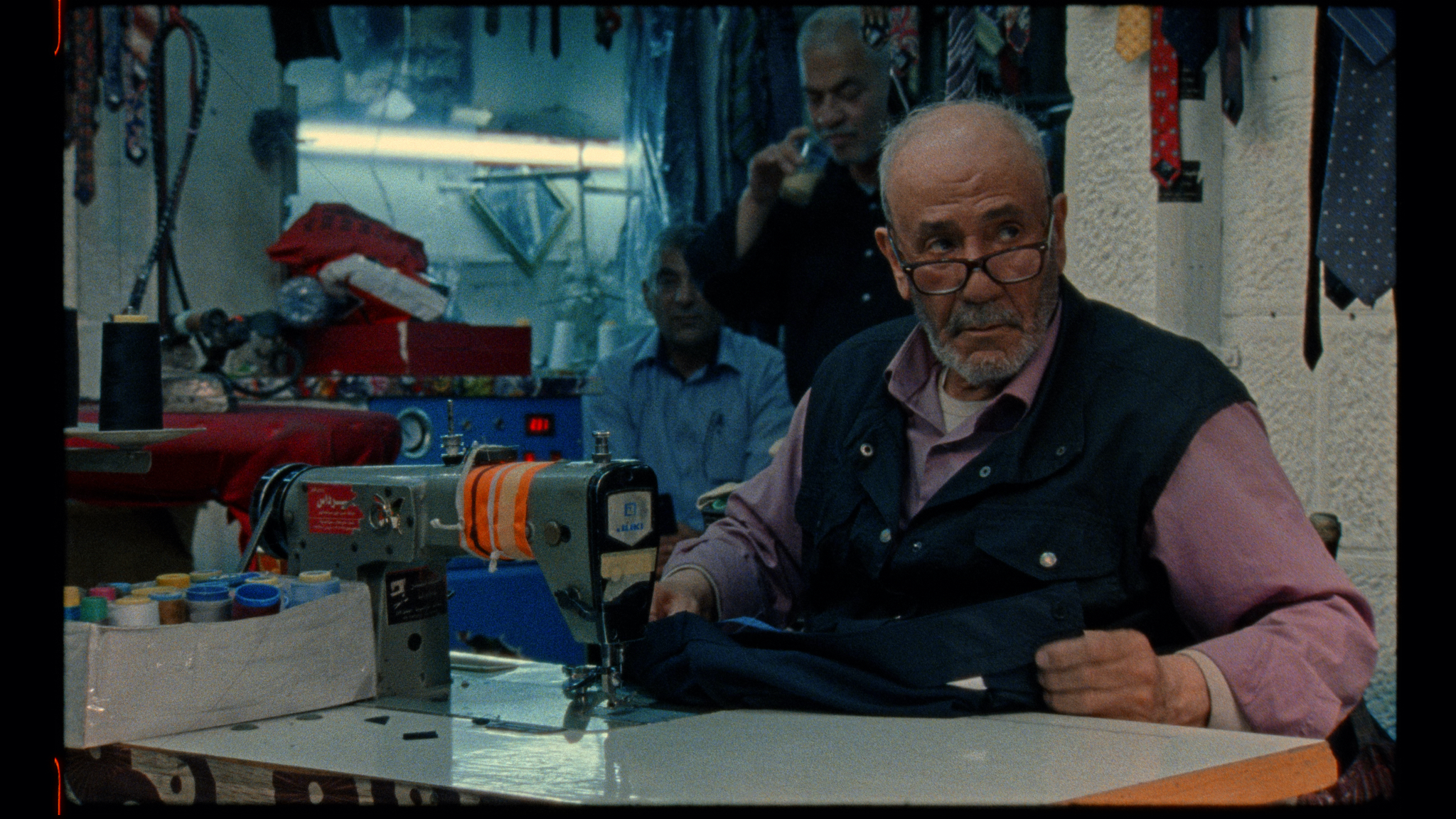 Roxy Rezvany is an award-winning British filmmaker whose work aims to expand perceptions of British identity, and bring marginalised narratives to the mainstream. In 2018, she was recognised by The Dots as a Creative Trailblazer, featured in It's Nice That's Creative Review, and was on the cover of Broadcast Magazine's 'Hot Shots' magazine issue. Her debut film Little Pyongyang premiered in competition at CPH:Dox Festival, and was the recipient of awards including Best Director at Underwire Film Festival and Best Documentary at The Smalls Film Festival. She has directed films for the BBC, Victoria Miro, VICE and The Guardian.
Gaby Sahhar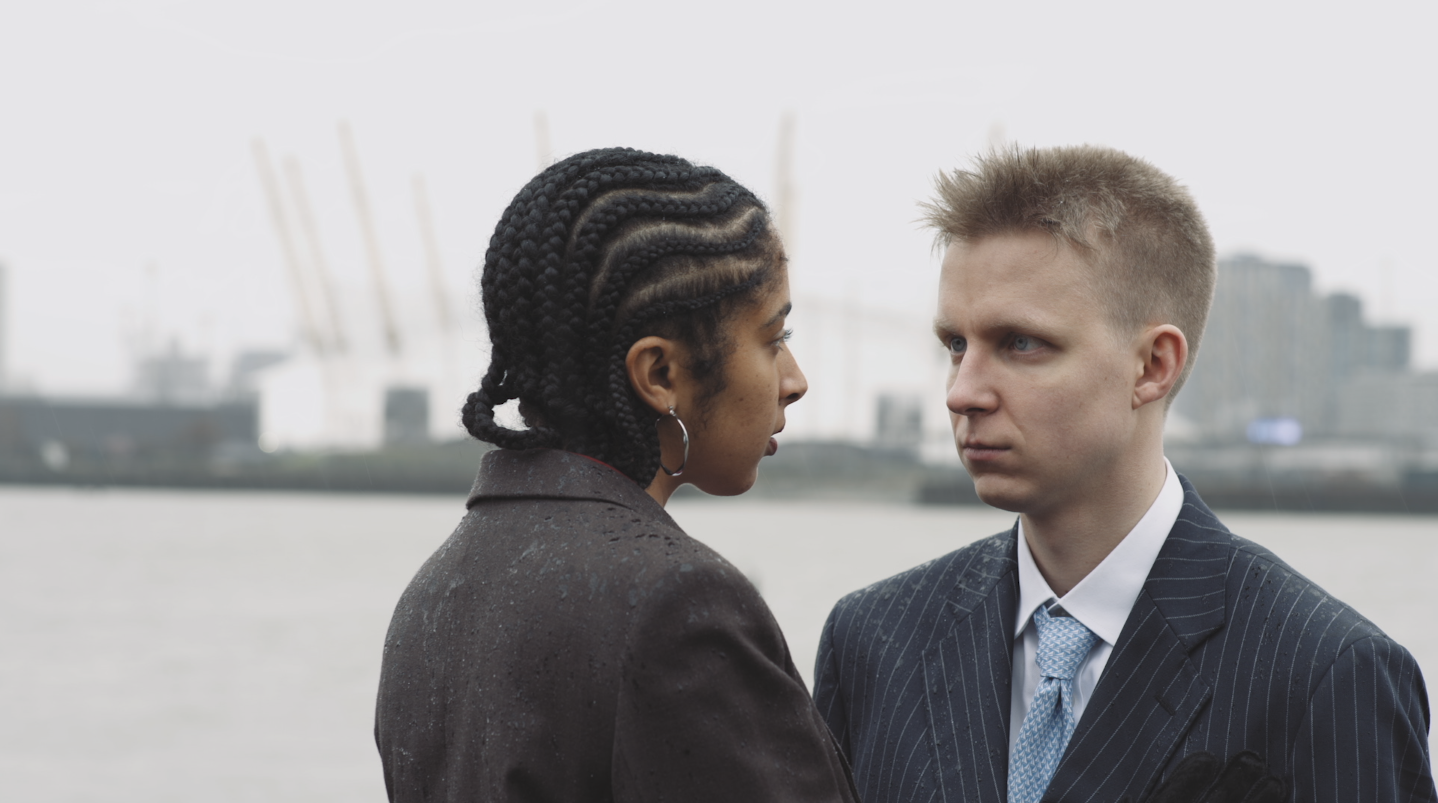 Gaby Sahhar is a French-Palestinian artist based in London, working across painting, film and installation. In 2020, their film Truth and Kinship was screened at BFI London Film Festival and DRAF, London. Their work has been exhibited at Moscow International Biennale for Young Art, Moscow; South London Gallery, London; Science Gallery, London; Almanac Projects, Turin; Arcadia Missa, London and Sweetwater, Berlin. Since 2017, they have run the LGBTQI+ project space and artist support network, Queerdirect.
Click here to read about the programme and touring dates.
Selected is produced by videoclub and Film London Artists' Moving Image Network (FLAMIN), supported by Arts Council England and Film London.