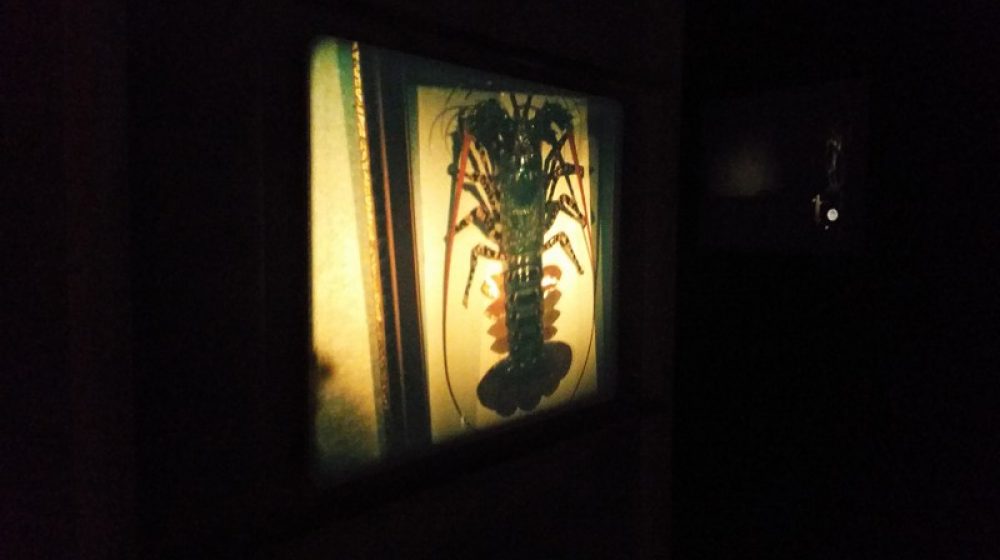 Seoul is an energetic, exciting city, with a lot going on; commercial galleries, large museums, and many private institutions, which are run as not-for-profit spaces. Artists' moving image can be seen at most types of space, whether government funded or privately financed.
Our first stop was at Seoul Mediacity Biennale at Seoul Museum of Art, which included moving image, installation and photographic work. It's a curiously curated show, fragmented and difficult to navigate, with artworks intruding on others – a moving sculpture occludes a collection of photographs – and sound bleeds, making some work unintelligible.
An installation by Marguerite Humeau, an ugly yellow room with incomprehensible singing, vexes and confuses, and does little to satisfy, even the deadly black mamba venom mixed into the paint on the walls fails to grip. Other works sit in odd positions, screens hidden or in cocoons. Though there are some great works throughout the biennial, it just needs a little time and space.
One work stood out for me, João Maria Gusmão + Pedro Paiv's installation of several 16mm projectors showing ordinary objects in glorious states; in one film, Chopping Fruits and Vegetables (2015), shows fruit and vegetables being thinly sliced, projected at speed, revealing the undeniable beauty of everyday food. Not perfectly installed, the fluttering of the 16mm projectors flew out to bleed over other work, but it pulsed beautifully on the lens.
Later that evening we went to the opening of MMCA's Film & Video programme, opening with a film by Vincent Meessen, 'One.Two.Three', which crescendos inside a fiery rumba club after some slow-paced tension. MMCA's deck overlooks the mountains, and we were treated to a blushing sunset. We met with Eunhee Kim, Assistant curator, MMCA Film and Video. Followed by dinner with Jangwook Lee, Director of EXiS Film Festival – a rich and comprehensive experimental film festival in Seoul – at his family's restaurant for some traditional Korean food. Spicy bean soup (Doenjang-jjigae); the best.