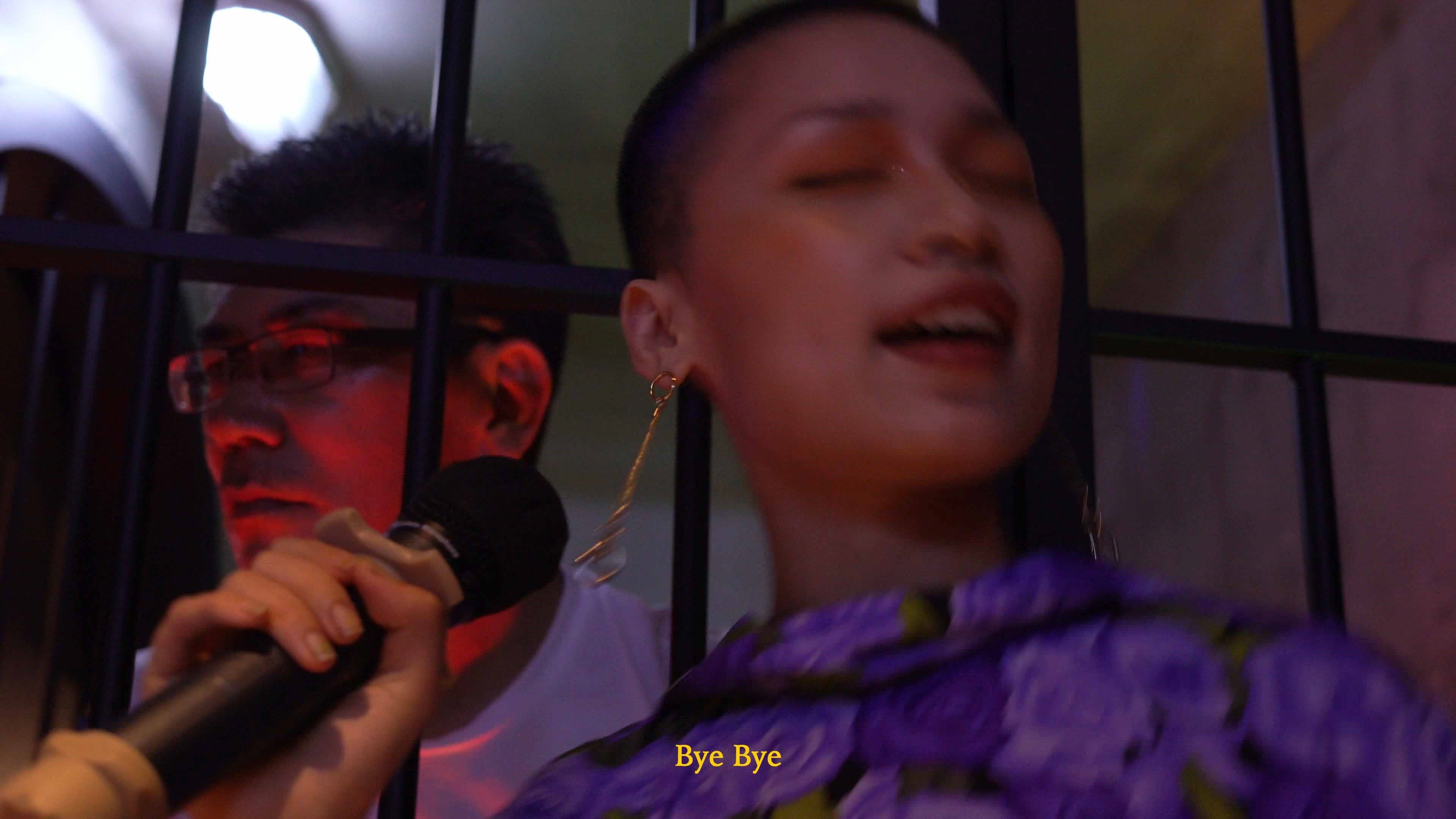 Streets Paved with Pearl shows a selection of three works, two created by artist Di Fang, and a third by Di Fang in collaboration with Jiu Society, an artist group based in Shenzhen, China. The exhibition is taking place at Phoenix in Leicester, curated in collaboration with videoclub and International Art + Science Research Institute, Shanghai.
Di Fang's work explores the impact of rapid economic growth in the Pearl River Delta region, which has taken place over the past two decades. From cheap labour exports to foreign economic trade; from Hong Kongese, Macanese and Taiwanese investment to real estate development; from being "The World's Factory" to high-tech industry exports and innovation, the Pearl River Delta has changed fundamentally. Today, there are high expectations in the Pearl River Delta region that the Greater Bay Area of China will become the fastest growing economic engine in the world, and a powerful cultural presence.
In the blink of an eye, the Pearl River Delta has been integrated into the global economic system, attracting migrants from all walks of life into the country – farmers, blue- and white-collar workers, technologists, and an enormous influx of businesspeople from across the globe. With its political, social and economic changes, this cultural melting pot is becoming more and more complicated and mixed all the time.
In the three works in Streets Paved with Pearl, Di Fang looks at the stories of migrants who have moved to China, and across China to find better economic prosperity. His films look at the experiences of those migrants, the issues they face and what migration means to them. He also explores the impact of growing cities on society and how we have – or haven't – adapted to them.
Exhibition details
Address: Phoenix, 4 Midland Street, Leicester LE1 1TG
Dates: 24 November – 23 December 2018
For details: www.phoenix.org.uk / 0116 242 2800
A talk by Di Fang about the exhibition and his work will take place at Phoenix on Saturday, 15 December – see here for details.
Films in the exhibition
In Destination to the Promised Land, Di Fang focuses on African migrants' experiences in the city of Guangzhou through a series of interviews, which explore issues of social stratification, economic ambition and what home means.
Hyundai tells the story of Tingzi, a woman who migrated from Jiangxi Province to work in Shenzhen; Tingzi's car is stolen by a new friend she met at a motor club – following the experience Tingzi is bereft and feels like her place as a single woman in Shenzhen, and as a worker, has been deceptively taken away, until, by surprise, her Hyundai is returned.
360° Without Dead End, Jiu Society (founded by Di Fang, Ji Hao and Jin Haofin in 2015), shows everyday life in cities in the Pearl River Delta, through the constant turning of a camera on a hula hoop. The hula hoop turns 360°, capturing the urban surroundings both in- and outdoors, reminding us of the constant life that exists in the city.
Di Fang biography
Di Fang is a Chinese artist based in Shenzhen (China) and Port Moresby (Papua New Guinea). His works convey not only the evolution of urbanisation, but also his political attitudes. He is interested in urban practice, global new references, and views himself as a tourist in his videos and multimedia installations. His work uses multiple vocabularies to investigate the intertwining experiences of city life, and reflects on the rapid and chaotic changes that affect today's society.
Fang has exhibited in many places internationally, including: Shanghai Biennale (Shanghai, 2018), Julia Stoschek Collection (Düsseldorf, 2018), Vanguard Gallery (Shanghai, 2017), Lost in Shenzhen presented by Jiu Society at 33 Art Space (Shenzhen, 2016), Delaware Center for the Contemporary Arts (Wilmington, 2013), The Museum of Moscow (Moscow, 2014), Maryland Art Place (Baltimore,2013) and Connersmith Gallery (Washington D.C, 2013).
Jiū Society
Jiu Society consists of three members, Di Fang, Ji Hao and Jin Haofan. The three young artists were all born and raised as part of a new generation of Shenzhen citizens, in what they refer to as an 'immigrant city'. They are the experimental products of Reform and Opening, and also sons of dispersed culture. Shenzhen to them is not anymore what it was to their parents – a place to make money. They live and create in Shenzhen, their own city, and, by using their young perspectives, they reconsider their city and make themselves heard.
Streets Paved with Pearl has been curated and produced by Phoenix, videoclub and International Art + Science Research Institute (AS). Streets Paved with Pearl is part of ON AIR, a collaboration between videoclub and AS, enabling cultural exchange across the UK and China. It has been supported by Arts Council England.