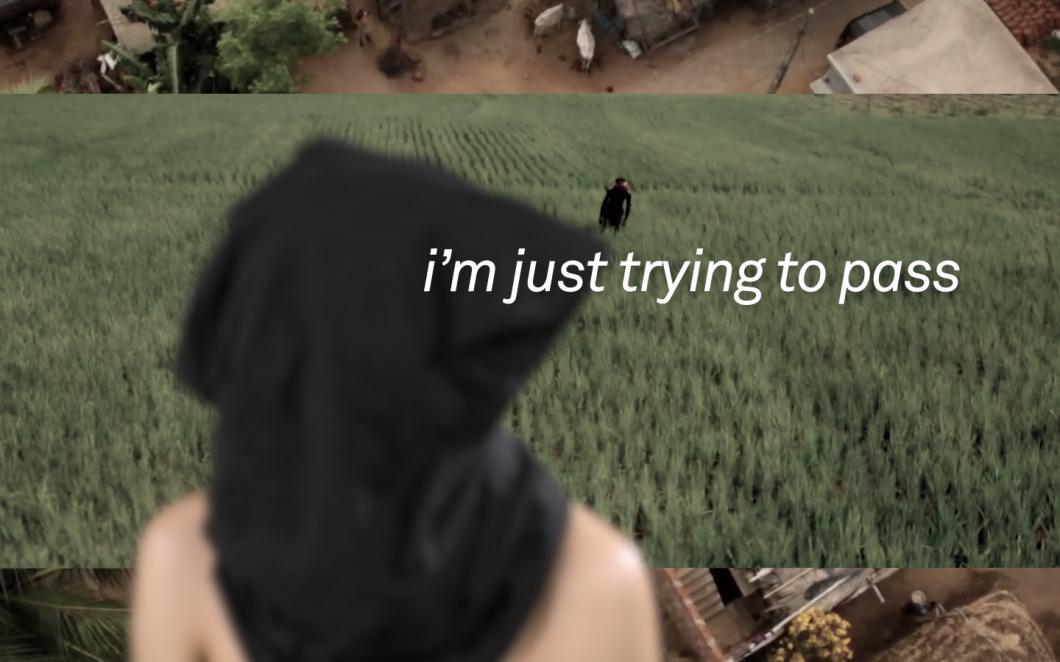 Selected is a new collection of diverse artists' film and video, taking place at some of the UK's leading venues for showcasing artists' film and video. In November, the final screening of the programme takes place at Vivid Projects, Birmingham.
Nominated by the artists shortlisted for the Film London Jarman Award 2017, Selected brings together some of the best work from early career film and video artists from the UK in a vibrant programme of recent artists' moving image.
Shortlisted artists for the 2017 Film London Jarman Award – Lawrence Abu Hamdan, Oreet Ashery, Adham Faramawy, Melanie Manchot, Charlotte Prodger and Marianna Simnett – have nominated work by up-and-coming filmmaking talent, to develop an invigorating new programme of work. The screening will be followed by an in conversation with some of the artists.
Artists in the programme include: Kamile Ofoeme, Hannah Quinlan & Rosie Hastings, Gery Georgieva, Jala Wahid, Tim Bowditch, Matthew de Kersaint Giraudeau & Sybella Perry, Imran Perretta and Rob Crosse.
Vivid Projects
Date and time: Thursday, 22 November 18, 7pm
Price: £2.99
Address: 16 Minerva Works, 158 Fazeley Street, Birmingham B5 5RS – Directions
Web / contact: www.vividprojects.org.uk / info@vividprojects.org.uk / BOOK TICKETS
Programme:
Afro-Glitch, Kamile Ofoeme, 2017, 6:50 mins
Gaby, Hannah Quinlan & Rosie Hastings, 2018, 8 mins
The Blushing Valley, Gery Georgieva, 2018, 4 mins
Oh Leander!, Jala Wahid, 2017, 4:15 mins
People say it's fireworks, Tim Bowditch, Matthew de Kersaint Giraudeau and Sybella Perry, 2017, 13:45 mins
brother to brother, Imran Perretta, 2017, 6:36 mins
Prime Time, Rob Crosse, 2017, 20 mins
Produced by videoclub and Film London Artists' Moving Image Network. Supported by Arts Council England and Film London.
Film London Artists' Moving Image Network
Film London Artists' Moving Image Network (FLAMIN) supports London-based artists working in moving image, working in partnership to deliver a comprehensive programme including production award schemes, regular screenings, talks and events, as well as the prestigious annual Film London Jarman Award.
www.filmlondon.org.uk/flamin