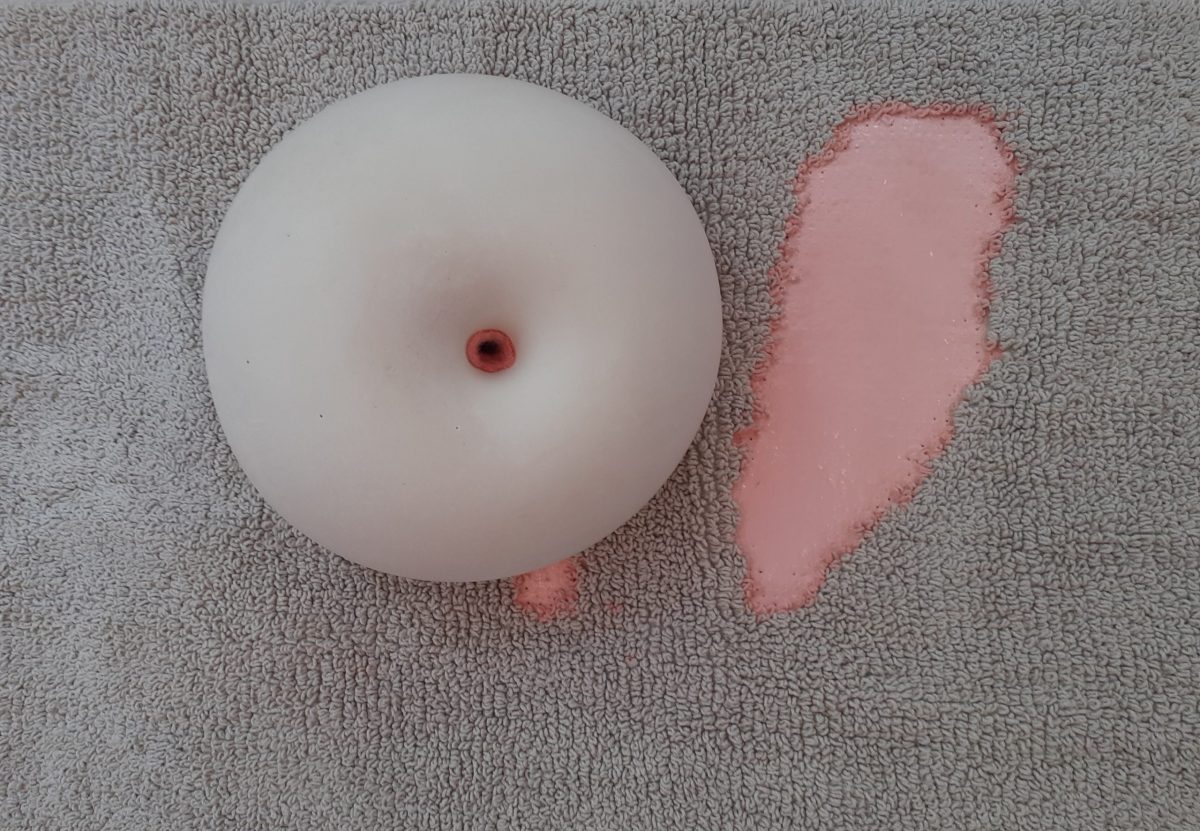 The Portals Project, showing at Bermondsey Project Space, 183 – 185 Bermondsey Street, London, SE1 3UW
Dates: Tues 5 – Sat 23 July, 11-6pm
Bermondsey Project Space is the host site for Part One: El Umbral – The Threshold, the first exhibition and events of The Portals Project. In this context, the installed paintings, drawings, works in embroidery thread, and video artworks establish a scene in which the fictional characters of the pieces begin to exist, and where worlds are formed. These works are thresholds that visitors may enter: unbounded spaces, fantastic holes, precarious caves – sites of uncertainty, displacement and risk.
The four artists are Helena Goldwater, Lucía Imaz King, Wayne Lucas and Simon Vincenzi use different, but interconnected tactics to present portals where each lead to a turning point.
Thresholds, whether in fiction or in architecture, invite us to leave a space behind in order to enter another; to decide to cross into a different world, one that may initially seem impenetrable but that opens up in time. The invitation to pass through these portals offers choices that are intentionally unsettling.
The Portals Project is curated by the exhibiting artists.
Supported by University of Brighton, Inclusion and Diversity Fund
STATE and Bermondsey Project Space.
videoclub is partnering with The Portals Project to host the event LGBTQIA+ Art Curating and Collaboration (see below), in which our director, Jamie Wyld will join the panel of speakers.
Events programme
Exhibition: Opening reception: Wednesday, 6 July 6-9pm
Bermondsey Project Space, 185 Bermondsey Street, London SE1 3UW
—
Event 1. Sunday, 10 July 10-1pm
Threadbare: A participatory workshop at the gallery led by Wayne Lucas reflecting on drawing through sewing and memory. Using the needle and thread as a drawing implement.
Ticketed, £15. Early booking recommended. To book a place click here.
—
Event 2. Tuesday, 12 July 4-6pm
LGBTQIA+ Arts Curation and Collaboration: An online event on this subject, chaired by Rachael House with the panel Andrew Etherington and Kia Matanky-Becker (Bermondsey Project Space), Jamie Wyld (videoclub), and the exhibiting artists. Public participation and feedback is welcome.  Register for this event by clicking here.
—
Event 3. Thursday, 14 July 7.30-9pm
Artists' Talk chaired by Gill Addison. Meet The Portals Project artists in a discussion at the gallery about the exhibition, the project, and the works included, with Q&A.  Ticketed, £5.  Limited places. Early booking recommended. Book a place by clicking here.
—
For further information email artist, Lucia King: lucia@luciaking.co.uk