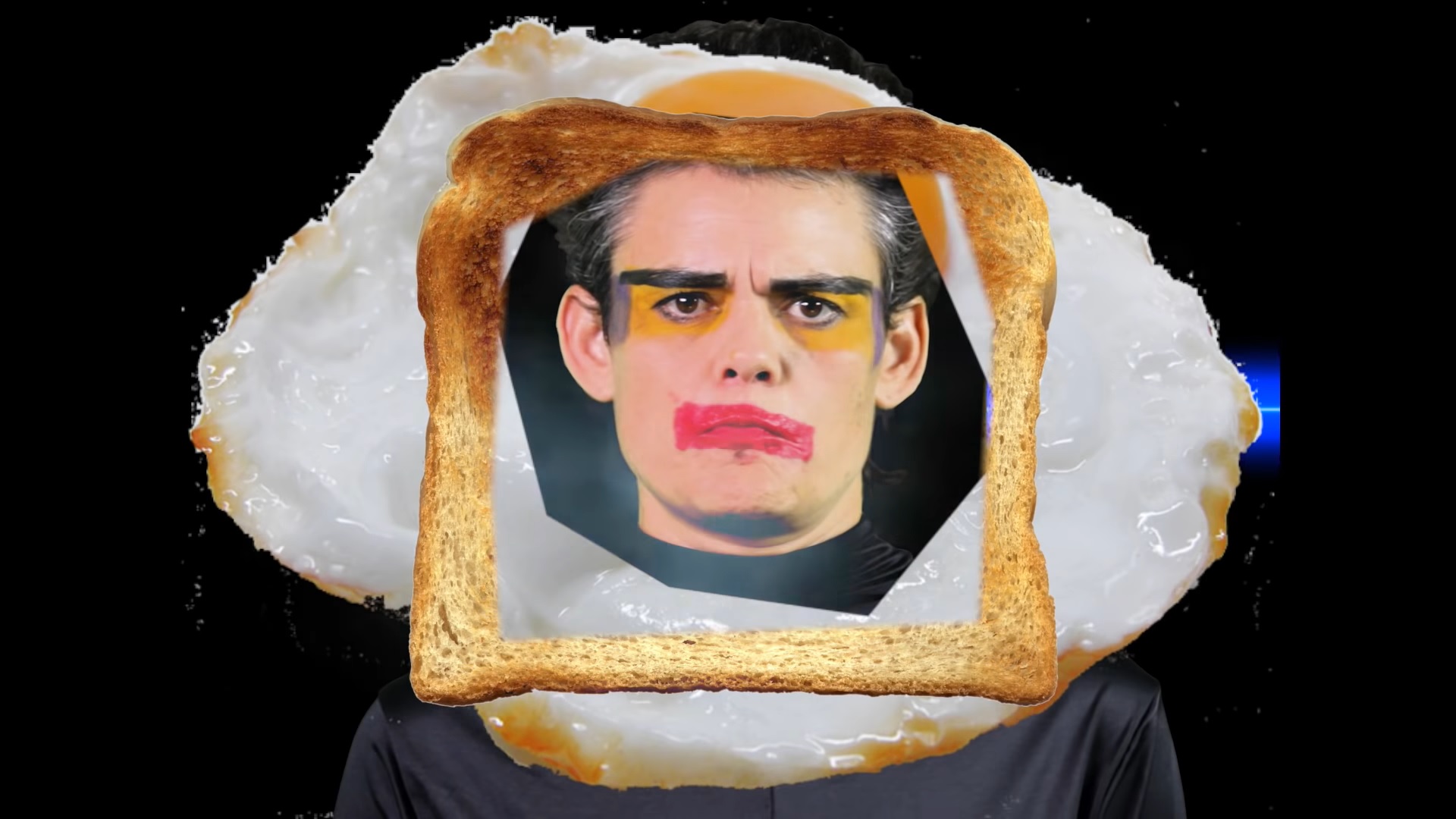 She's Curious: One Bum Cinema Club
Presented as part of SHE'S CURIOUS, a programme of events and activities celebrating the imagination, creativity and private worlds of women through film taking place in July 2022 in Brighton & Hove and Lewes in partnership with Fabrica Gallery.
Take a trip down the rabbit hole…
SHE'S CURIOUS: ONE BUM CINEMA CLUB
videoclub is a contributing curator for a season of screenings delivered by One Bum Cinema Club, a free drop-in cinema experience for just one bum at a time!
The One Bum Cinema Club have curated a selection of short animated films which will be available for all ages to view at random in the One Bum Cinema Club booth in three different venues from 6th – 22nd July 2022.
Short films have been contributed by the following Sussex-based film organisations: Oska Bright Film Festival, Platform Asia, videoclub, Short Circuit, Women Over 50 Film Festival and One Bum Cinema Club themselves.
You can find One Bum Cinema Club in the following venues on the following dates, during venue open hours:
6th to 10th July:  The Old Market, Hove
10th – 17th July: Depot, Lewes
17th – 22nd July: Attenborough Centre for the Creative Arts, University of Sussex
One Bum Cinema Club is the brainchild of artist Anna Vartiainen and brought to life by Paulie Musselwhite and Matthew Simkins. It began in an under stairs cupboard and is now on the road. Their little cinema aims to make you leave with a nice fuzzy feeling inside: the only rule is one butt at a time!  So, take your seat and enjoy a selection of hand picked animations from artists based around the world.
With thanks to our amazing contributing organisations.
Check out their websites for more info:
Oska Bright Film Festival / Platform Asia / videoclub / Short Circuit / Women Over 50 Film Festival / One Bum Cinema Club.
SHE'S CURIOUS
SHE'S CURIOUS meanders through the lives and experiences of women of all ages and abilities, shining a light on female narratives, secret places and private desires.
Curated and delivered in partnership by Screenshot, a network of alternative and independent film programmers in Brighton & beyond, SHE'S CURIOUS presents a selection of unique and unforgettable film experiences that showcase complex and intriguing female protagonists, as well as films that are led by female creators behind the screen.
Film screenings will take place at Depot, Fabrica and The Old Market
Plus: Try out the One Bum Cinema Club booth and see an unexpected short animated film, chosen at random for you. This free, drop-in personal cinema experience will tour to ACCA, Depot and The Old Market from 6 – 21 July 2022.
SHE'S CURIOUS is part of Film Feels Curious, a UK-wide cinema season, supported by the National Lottery and BFI Film Audience Network. Explore all films and events at filmfeels.co.uk.