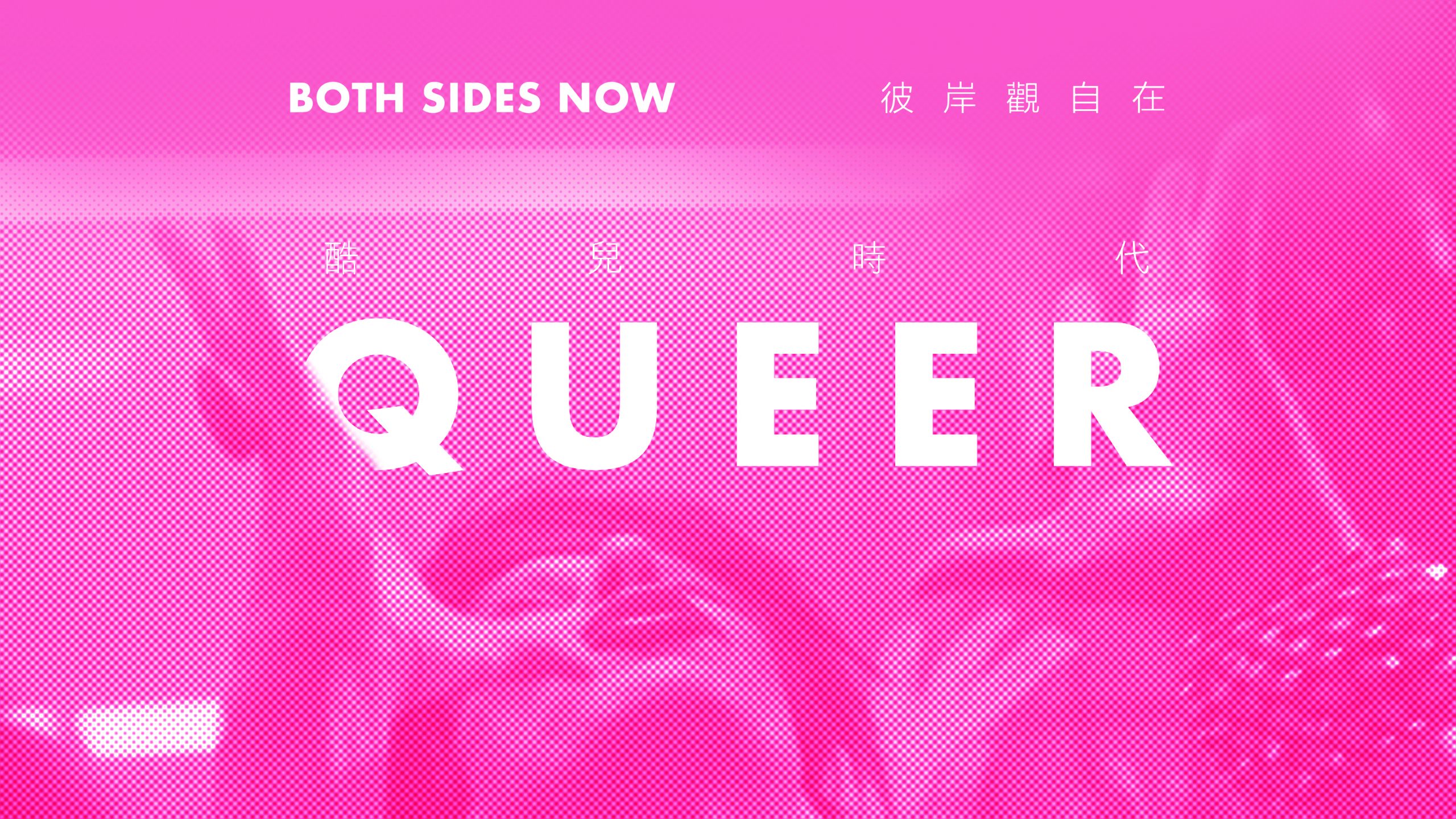 videoclub and Videotage present Both Sides Now: Queer as part of SPARK Festival 2021, delivered by British Council Hong Kong.
Join filmmakers from the UK and Hong Kong to explore aspects of LGBTQI+ life, reflecting upon Queer identity, life and creativity.
Both Sides Now: Queer features eight short films (available to stream on-demand between 20-23 October during SPARK) and two accompanying panel talks, looking at the way in which filmmakers are exploring Queer culture, using various film and video techniques to explore aspects of Queer life in Hong Kong and the UK.
See the full programme and book talks for SPARK 2021 now on British Council's website.
Film programme
Anson Mak, Differences Do Matter, 1998, 3 mins
Ming Wong, Learn German with Petra Von Kant, 2017, 8 mins
Jay Bernard, Something Said, 2017, 7:33 mins
Matt Lambert, God is Watching, 2017, 3:24 mins
Lucie Rachel, Where We Are Now, 2016, 9:29 mins
Rob Crosse, Dear Samuel, 2019, 9:30 mins
Nicole Pun, To be Brandon (Scene 1), 2019, 4:06 mins
Nicole Pun, To be Brandon (Scene 2), 2019, 6:58 mins
Film programme will be available to watch between 20 and 23 October. Visit the website to watch during those dates. Watch the film programme by clicking here.
Talks programme
Date and time: 22 October at 11am UK (6pm HK)
Participants: Rob Crosse (artist, UK)), Nicole Pun (artist, HK), Lucia King (moderator, UK) 
Panellists will discuss what sector support is needed and available for LGBTQ+ artists and filmmakers, and where best practice exists. Led by Lucia King (Researcher, curator and lecturer in Moving Image, University of Brighton, UK) with artists Rob Crosse (UK) and Nicole Pun (HK). Crosse and Pun took part in international exchange residencies with Both Sides Now in 2019.
Date and time: 23 October at 9am UK time (4pm HK)
Participants: Danielle Braithwaite-Shirley (artist, UK), Beatrice Wong (artist, HK), Jia Tan (moderator, HK)
Panellists will discuss how Trans artists and filmmakers can be supported better, what challenges there are and what the sector needs to do to support Trans makers. Led by Jia Tan (Assistant Professor of Cultural Studies in the Department of Cultural and Religious Studies at The Chinese University of Hong Kong) with artists Danielle Braithwaite-Shirley (UK) and Beatrice Wong (HK).
Both Sides Now is a tactical program that uses film and video to explore culture and society between different nations, the UK, Hong Kong, and beyond. It is delivered annually by videoclub and Videotage.