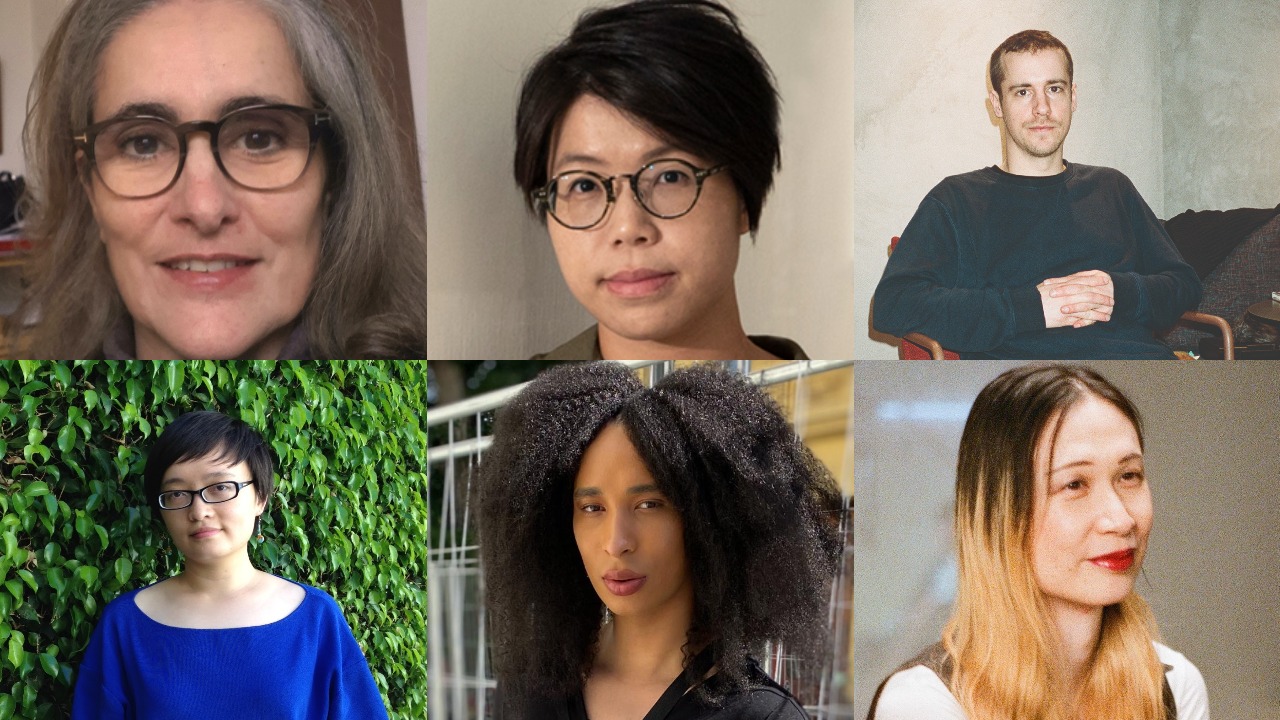 Two panel discussions take place on 22 and 23 October, which complement the Both Sides Now: Queer film programme.
Date and time: 22 October at 11am UK (6pm HK)
Participants: Rob Crosse (artist, UK)), Nicole Pun (artist, HK), Lucia King (moderator, UK) 
Panellists will discuss what sector support is needed and available for LGBTQ+ artists and filmmakers, and where best practice exists. Led by Lucia King (Researcher, curator and lecturer in Moving Image, University of Brighton, UK) with artists Rob Crosse (UK) and Nicole Pun (HK). Crosse and Pun took part in international exchange residencies with Both Sides Now in 2019.
Rob Crosse is a filmmaker and photographer born 1985 in Hertfordshire, UK, studied Photography at the Arts University Bournemouth and completed his MFA in Fine Arts at the Slade School of Fine Art, London. He was a participant in the Berlin Programme for Artists BPA from 2019 to 2020. In 2020 he was awarded the Ars Viva Prize along with Sung Tieu and Richard Sides.
His recent solo and group exhibitions include Ars Viva 2020 Museum Angewandte Kunst, Frankfurt am Main, DE, Bad Bodies at Tomorrow Maybe, Eaton, HK and Solo Presentations, Jerwood, London, UK. His films have been shown as part of Lafayette Anticipations, Foundation d'entreprise Galeries Lafayette, Paris, FR; Video Art at Midnight, Babylon Cinema, Berlin, DE; Queer: Both Sides Now V, Videotage, HK; Different Ways, Lux, London, UK; and Transactions of Desire, Institute of Contemporary Arts, London, UK, among others. He has completed residencies as part of videoclub and Videotage Both Sides Now, at Eaton, HK; Bemis Center for Contemporary Arts, Nebraska, US; Katara Art Center, Doha, QA and Foundation Marcelino Botin, Santander, ES.
Nicole Pun is a visual artist based in Hong Kong. She uses photography, video, performance to explore queer identity, desire and female representation. She received her MFA from California Institute of the Arts. She has a BSSc from the Chinese University of Hong Kong, with a background in Journalism and Communication. Her work has been exhibited in Circus Gallery in Los Angeles; Avenue 50 Studio in Los Angeles; SOMArts Cultural Center in San Francisco; McGroarty Arts Center in Tujunga; "In & Out" Nicole Pun Solo Exhibition at Lumenvisum in Hong Kong. Her work is in numerous private and museum collections.  She is the recipient of several grants and awards, including Yale-China Arts Fellowship at Yale University, WMA Masters Special Mention Award.
Lucía King is a researcher and curator; and as an artist working in drawing, painting and installation. She is engaged as a researcher of artists' moving image. King acquired a PhD from SOAS Centre for Media and Film (University of London) specialising in the creative methodologies of South Asian artists' filmmakers and experimental documentary filmmakers. King is also curator of artists' moving image and, in 2014, she founded VisionMix, an artist-led professional network of artists, filmmakers and curators that operates transnationally.
Date and time: 23 October at 9am UK time (4pm HK)
Participants: Danielle Braithwaite-Shirley (artist, UK), Beatrice Wong (artist, HK), Jia Tan (moderator, HK)
Panellists will discuss how Trans artists and filmmakers can be supported better, what challenges there are and what the sector needs to do to support Trans makers. Led by Jia Tan (Assistant Professor of Cultural Studies in the Department of Cultural and Religious Studies at The Chinese University of Hong Kong) with artists Danielle Braithwaite-Shirley (UK) and Beatrice Wong (HK).
Danielle Brathwaite-Shirley creates work that seeks to archive the Black Trans experience, "using technology to imagine our lives in environments that centre our bodies."
They work predominantly in animation, sound, performance and video games, intertwining lived experience with fiction to record the lives of Black Trans people and imaginatively retell Black Trans stories.
Beatrice Wong, born 1980 in HK and based in HK ever since, is a transgender outsider artist with a lifelong struggle with mental issues. Wong expresses her dilemmas in life through personal creative projects and mediums including stand-up comedy. Contributing to the LGBTQ anthology 'Intimate Strangers: True Stories from Queer Asia', short films screened at various LGBTQIA film festivals around the globe, and recently, photography with her WMA Masters finalist work 'No Opportunities (for Beatrice)' being exhibited in Hong Kong City Hall. Beatrice also DJs as Misty Penguin.
Jia Tan is Assistant Professor of Cultural Studies in the Department of Cultural and Religious Studies at The Chinese University of Hong Kong. She received her doctoral degree in critical studies of cinema and television from the University of Southern California.
Her research on digital media, feminism, queer culture. Currently, she serves as an Associate Member for Institute for Transpacific Cultural Research, Simon Fraser University, Canada. She is also on the editorial board of Communication, Culture, and Critique, one of the journals affiliated with the International Communication Association (ICA).
Both Sides Now is a tactical program that uses film and video to explore culture and society between different nations, the UK, Hong Kong, and beyond. It is delivered annually by videoclub and Videotage.