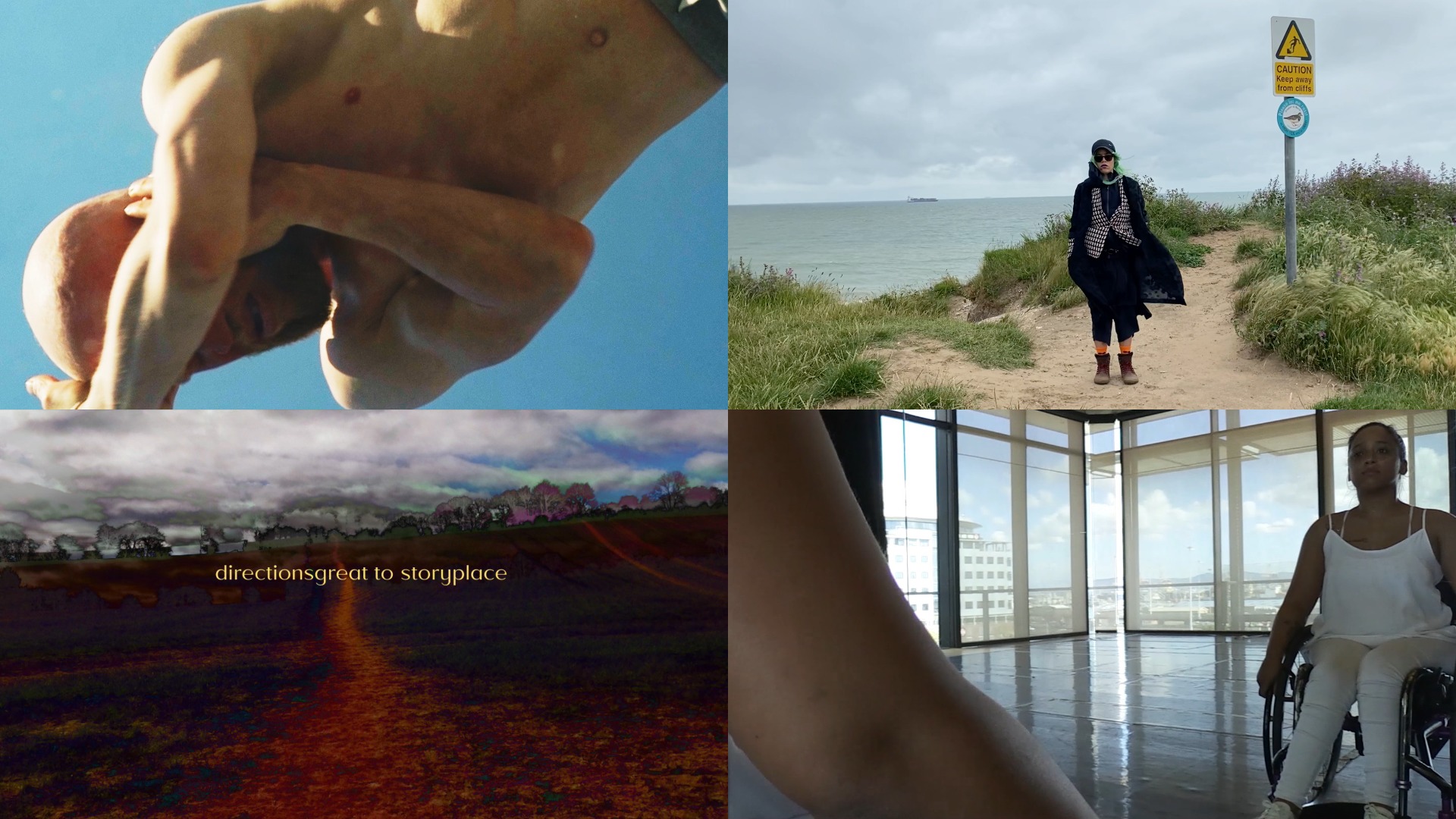 In August 2021, we worked with four artists-in-residence on Vital Capacities, two from South Africa, Siphenathi Mayekiso and Nadine Mckenzie, and two from the UK, …kruse and Rebekah Ubuntu. All four artists were invited to research and explore ideas, and to share them during the residency. Each artist has produced work that resonates with the work they did throughout the residency, reflecting on memory, personal narratives, experience, and movement. See the exhibition: vitalcapacities.com
Siphenathi Mayekiso has created a poetic movement storytelling film, which takes the viewer on a journey, reflecting on our perception of what we think others see when they look at us. Echoes of Identity is a personal interrogation using the body to build a dialogue about the self.
Nadine Mckenzie's film, A Will, My Wheels and a Way is a powerful personal narrative that reflects on the car accident which led to Mckenzie being paralysed. The film brings together memories, interviews with family and friends, and interpretive dance to portray Mckenzie's close connection to her wheelchair.
…kruse's residency resulted in two works, Stumpsoft to Hungerdream and Directionsgreat to Storyplace, which came out of …kruse's investigation into her relationship with paths and walking. Both works contain what …kruse describes as word drawings, poetic wanderings and meanderings over old and new paths.
Rebekah Ubuntu decided to focus on reflecting and taking pause during their residency; reading and meditating on Alexis Pauline Gumbs' book Undrowned: Black Feminist Lessons from Marine Mammals. Ubuntu has created Ecologies of Belonging (a Meditation in Progress) in response to their time in residence.
August's programme was delivered in partnership with Institute for Creative Arts – University of Cape Town and Wysing Arts Centre. With support from Arts Council England.
Vital Capacities is an accessible, purpose-built digital residency space, that supports artists' practice while engaging audiences with their work.
Vital Capacities has been created by videoclub in consultation with artists, digital inclusion specialist Sarah Pickthall and website designer Oli Pyle.