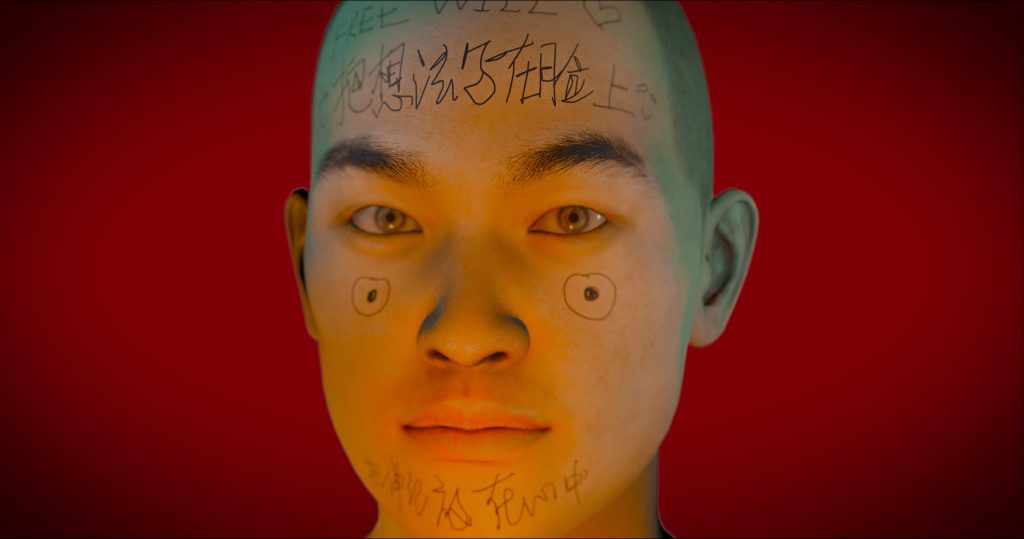 Platform Asia presents Displaced Belongings – a touring screening programme across the UK in association with videoclub.
Displaced Belongings presents six recent film and video works by Asian artists that explore the complex nature of identity. Artists respond to personal and global experiences, such as war and memory, ejection from home and expression of sexual identity to inform their filmmaking. Drawing a dialogue through themes such as gender, race, class and self-image, artists express their identities, uncovering and recovering memories to analyse daily life.
Films by artists Suneil Sanzgiri and Bella Riza explore the emotional diasporic memories of their families; from the colonial history of India to the ongoing dispute between Turkish and Greek Cypriots. Mao Haonan's film, Action, Almost Unable to Think tells the life story of a soldier from his personal perspective after death.
Matthis Zhang and Su Hui-Yu's work show the possibilities and beauty of queerness, and in contrast, the harshness of civic and social oppression. And in A Private Collection by Wu Chi-Yu, the artist reveals a migrant couple's passion for their pirate DVD collection, which reminds us that the impact of a film can go far beyond the screen, and provide a new understanding of the world.
Artists in the programme include: Mao Haonan (China), Bella Riza (UK), Suneil Sanzgiri (US), Su Hui-Yu (Taiwan), Wu Chi-Yu (Taiwan) and Mathis Zhang (China). Action, Almost Unable to Think by Mao Haonan (2018) and At Home But Not at Home by Suneil Sanzgiri (2019) have not been shown in the UK before.
Programme:
At Home But Not at Home, Suneil Sanzgiri (US), 2019, 10:43 mins (UK premiere)
Salt House, Bella Riza (UK), 2017, 12:39 mins
Action, Almost Unable to Think, Mao Haonan (China), 2018, 11:20 mins (UK premiere)
Dreams, Butterfly Boy Dreams (Genesis), Mathis Zhang (China), 2019, 7:13 mins
The Glamorous Boys of Tang(1985, Chui Kang-Chien), Su Hui-Yu (Taiwan), 2018, 15 mins
A Private Collection, Wu Chi-Yu (Taiwan), 2016, 13:33mins
(Age 15+)
Venue dates and details
BACKLIT, Nottingham 
Date: 19 Mar 2020
Time: 6:30pm – 9:00pm
Address: BACKLIT, 3rd Floor (Gallery), Alfred House, Ashley Street, Nottingham, NG3 1JG
Free entry: Book your tickets now
Royal College of Art, London
Date: 31 Mar 2020
Time: 6:30pm – 8:00pm
Address: Gorvy Lecture Theatre, RCA Dyson Building, Riverside, 1 Hester Rd, London SW11 4AN
Book tickets here
Free Entry
*Pre-book tickets to guarantee entry*
Phoenix Cinema and Arts Centre, Leicester
Date: 24 April 2020
Time: 8pm – 9:30pm, following with Q&A
Address: 4 Midland Street, Leicester LE1 1TG
Tickets: TBA
Web / contact: www.phoenix.org.uk
More touring venues and dates coming soon.
Displaced Belongings is curated by Moritz Cheung for Platform Asia. Delivered in association with videoclub and supported by Arts Council England.