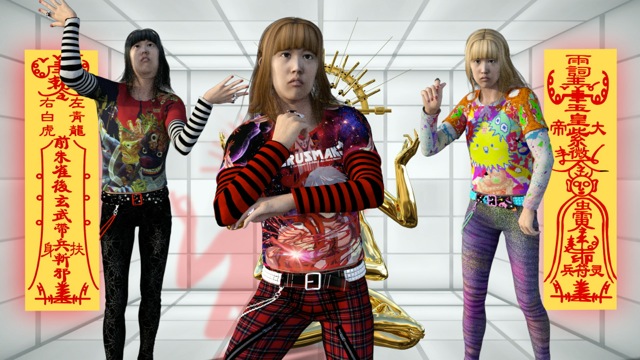 East Asia Moving – at various venues
East Asia Moving presents recent work by artist filmmakers from China, Korea, Japan, Taiwan and Singapore, giving a brief glimpse into moving image practices from East Asia. Deeply spiritual imagery combines with cutting edge biological technology in Lu Yang's LuYang Delusional Mandala, while dark humour, the sublime and high energy intertwine throughout and between each film.
The programme contains a review of poetic, accomplished and emotive films, created by rising filmmaking talent from East Asia. Artists include: Lu Yang, Shi Zheng, Isamu Hirabayashi, Lai Tsung Yun, Ryu Biho, Kent Chan and Li Ming.
Curated by Moritz Cheung and Jamie Wyld for videoclub.
Venues and screening details
Phoenix Cinema and Arts Centre
Date and time: Thursday, 31 March 2016 at 6:30pm
Price: FREE
Address: 4 Midland Street, Leicester LE1 1TG
Web / contact / tickets: http://www.phoenix.org.uk / 0116 242 2800
Fabrica
Date and time: Thursday, 14 April 2016, Doors and bar 7pm, screening 7:30pm
Price: £3
Address: Fabrica, Duke Street, Brighton BN1 1AG
To book tickets: www.fabrica.org.uk / 01273 778646
Institute of Contemporary Arts
Date and time: Saturday, 14 May 2016 at 2pm
Price: £5 / free to members of the ICA
Address: 12 Carlton House Terrace, London SW1Y 5AH
Web / contact / tickets: www.ica.org.uk / 020 7930 3647
Supported by Arts Council England.