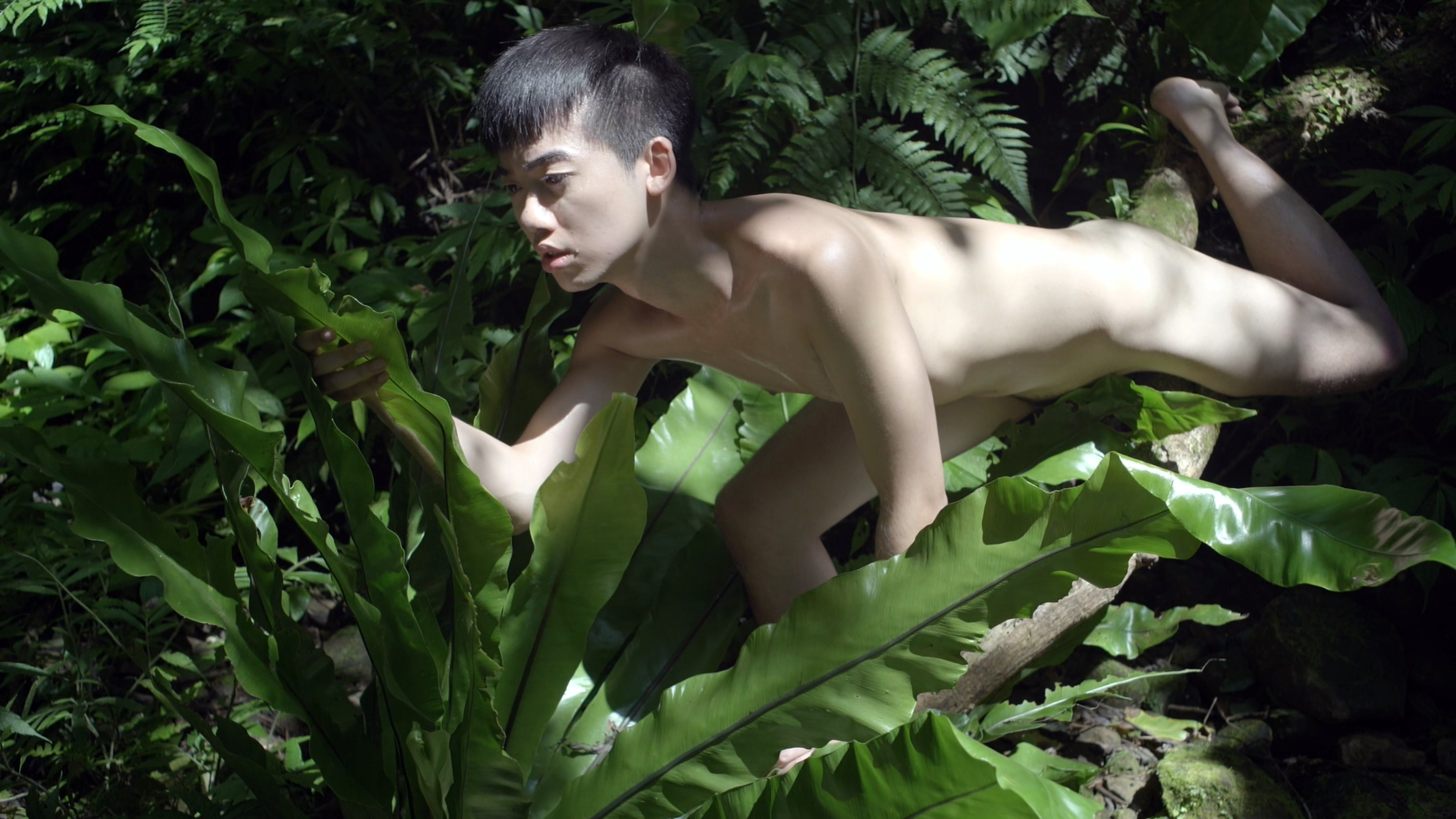 'Mycelia can save the world', artist and co-curator of this year's Taipei Biennial, Mali Wu tells us with ardent optimism. Post-Nature – A Museum as an Ecosystem, curated alongside Francesco Manacorda, goes on to articulate this foundational belief by collating projects from artistic, filmic, activist, and architectural contexts that interpret this in degrees literal and imaginative.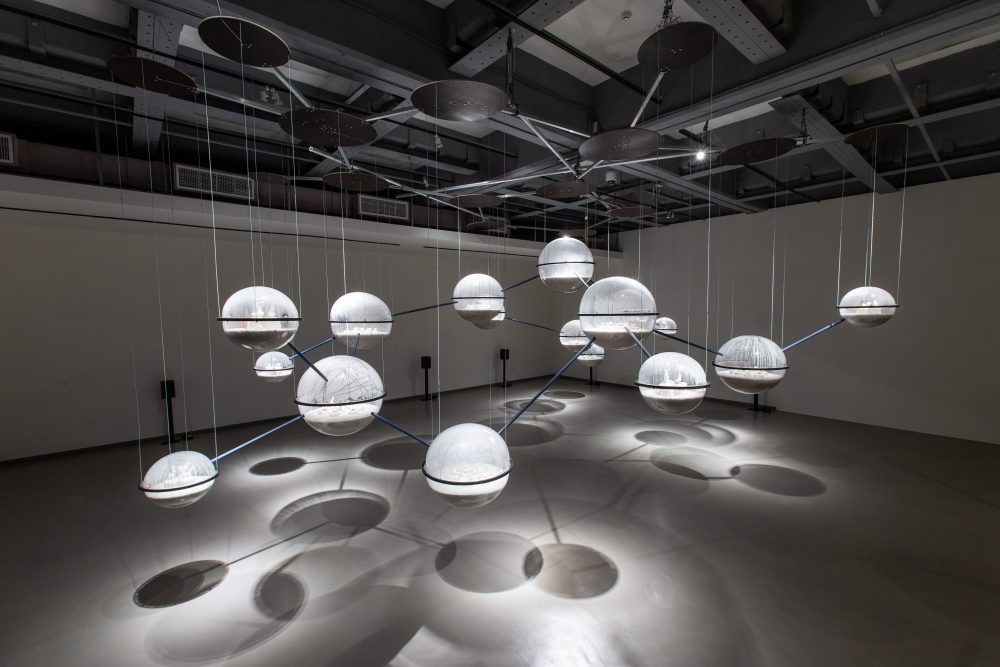 An 'underground network imagination powered by fungus', Mycelium Network Society (MNS) have installed a physical web of transparent chambers incubating a porcelain-white fungus and monitored by instruments which translate the augmentation of mycelial atoms into audible radio frequencies. The initiative advocates for the unique properties of mycelia, its interconnected thread-like network of hyphae holding the promise of a flourishing ecological restoration, whilst inspiring the organising structure of the society's six transnational nodes. The value of this fungal saviour is twofold, offering an ecological solution whilst proposing a conceptual model for non-hierarchical global relations, assimilating the perceived categories of human, nature, technology.
In Hong Kong-based artist Zheng Bo's video series (see lead image) Pteridophilia (2016–) the otherworldly subtropical forests of Taiwan dominated by ancient pteridophytes (ferns) provide the stage for slowly unfolding and increasingly erotic reunifications of man and nature. With reference to the wooded spaces of cruising, Zheng proffers a permissive, queer utopian future that challenges orthodoxies of consumption—that we might rethink the singular relationship of plants only providing sustenance. An anthology of gloomy green idylls, each scene lingers over the serpentine lines of arched backs and unfurling ferns, accumulating in something exquisitely strange.
Zheng's attention to languorous, painterly compositions is taken to a cinematic extreme in Swiss artist Julian Charrière's feature-length work An Invitation to Disappear (2018). In a single shot, the film tracks steadily through the unending forest of a palm oil plantation on the Indonesia island of Sumbawa, also home to Mount Tambora—the site of the largest recorded volcanic eruption, which in 1816 produced uniquely golden sunsets famously captured in paint by J.M.W. Turner. The work creeps through darkness towards a muffled electronic bassline and foggy lightshow, growing in intensity and sharpness but seemingly absent of its ravers, before passing through this man-made event and returning to the underexposed green. Charrière brings together the ecstatic but short-lived lightshows of the forest rave with the Turner-esque sunset to comment on the feverish temporality of the dangerous global palm oil trade—another kind of flash in geological history.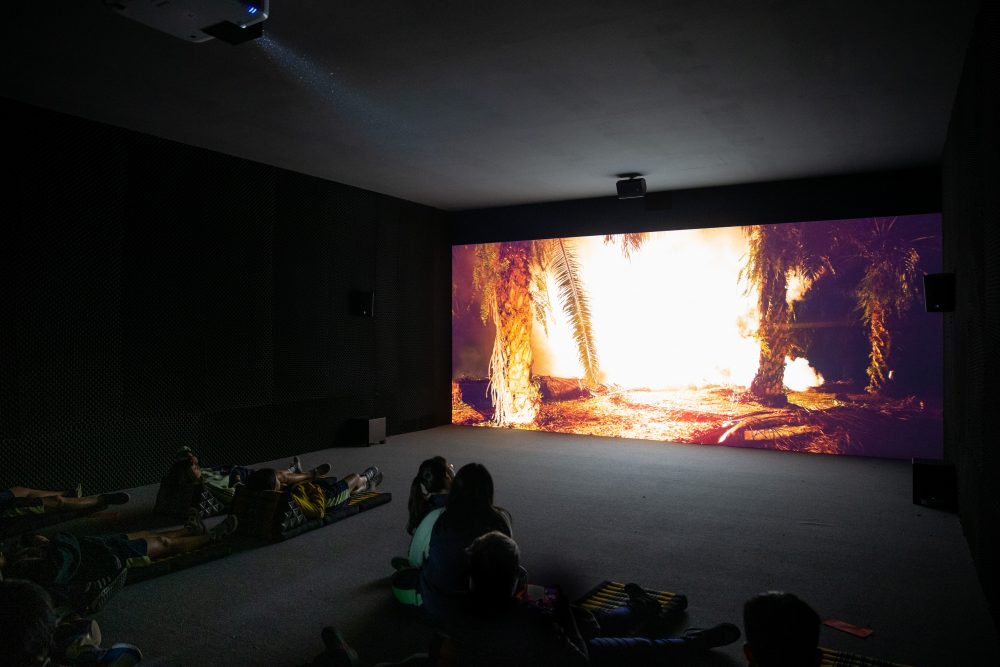 Post-Nature is pervaded by this ever-present awareness of deep time; it calls for strategies of return and assimilation and demands action. Outpacing the malaise of so many recent biennials, it pushes beyond description and diagnosis to offer a welcome vision—even if it is mushroom-based.
The 11th Taipei Biennial continues at Taipei Fine Arts Museum until 10 March 2019.
—
Marcus Jack is an independent curator and writer based in Glasgow. He is an AHRC PhD candidate at the Glasgow School of Art and Research Associate at LUX Scotland. In 2015 he founded Transit Arts, an organisation for the exhibition of artists' moving image, and has developed screenings in partnership with ATLAS, CCA Glasgow, GFT & GSFF, Goethe-Institut, Scalarama, Scottish Contemporary Art Network, and Tyneside Cinema.