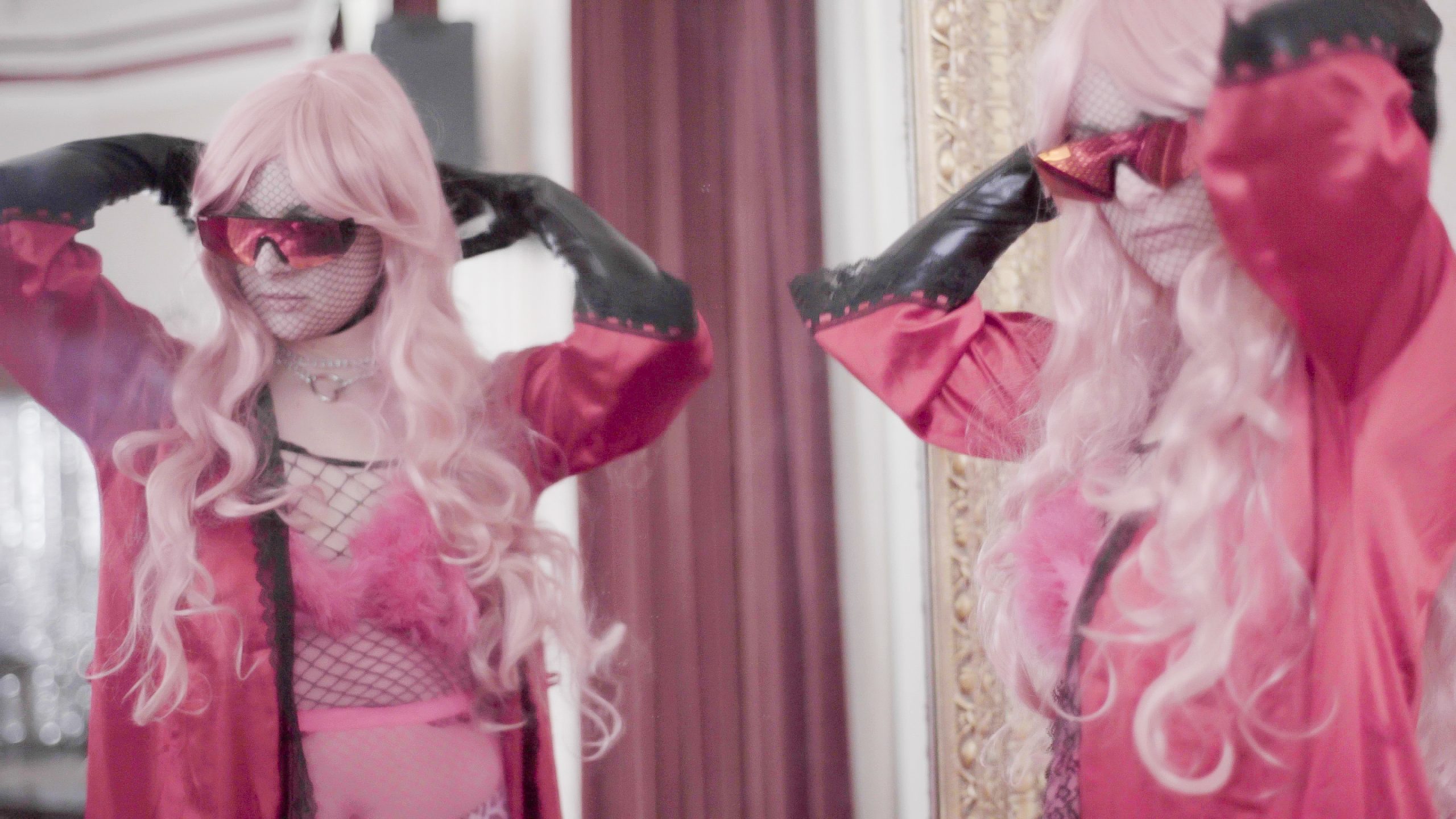 Jamie Wyld (Vital Capacities' director): Thanks for being part of the Vital Capacities residency programme! Can you say a little about yourself and your work, perhaps in relation to what you are thinking about doing during the residency?
My practice engages moving image, performance, sound, installation and textiles and explores the intersection of politics and feelings, tackling perceptibly static subjects such as history, nationalism and power, through affect, desire and collective memory – informed by my own experience as a queer woman and immigrant to the UK from Eastern Europe.  I am interested in the capacity of art to move us through our shared vulnerabilities and enable us to problematise how history is written and traditions represented.
JW: One of the aims of Vital Capacities is to create an accessible site (so more people can use it) – how do you think this will be an opportunity to develop your way of working?
It will be opportunity to think through way of presentations that I use in my moving image work, as well as presenting my work online.
JW: What would you like to achieve through the residency? Is there a particular project you'll be focusing on?
During the residency period I will be developing the production, planning and researching for a new image work, which will re-tell British folklore stories from an Eastern European migrant viewpoint. Apart from learning about producing moving image work in using cinematic tools and way of production, I will research British and Eastern European costumes and masks, which would play an important part of the choreography and visual structure of the work. I am interested in their role as storytelling vehicles, shaped by the intersection of collective memories, personal histories and socio-political visual codes.
JW: How do you see the next few weeks unfolding? Where would you like it to take you?
I will divide the time between research, which will inform the future scrip formation, and planning out the work necessary to take off the production off the ground, talking to a costume designer, producer and DOP.
Visit Katarzyna's studio space on Vital Capacities to learn more about what she's working on.
May's residency programme is delivered in partnership with British Council and National Culture and Arts Foundation (Taiwan).
Vital Capacities is an accessible, purpose-built, online residency space that supports artists' practice while engaging audiences with their work.
Vital Capacities has been created by videoclub in consultation with artists, digital inclusion specialist, Sarah Pickthall and website designer, Oli Pyle.
Supported by Arts Council England, British Council and National Culture and Arts Foundation (Taiwan).