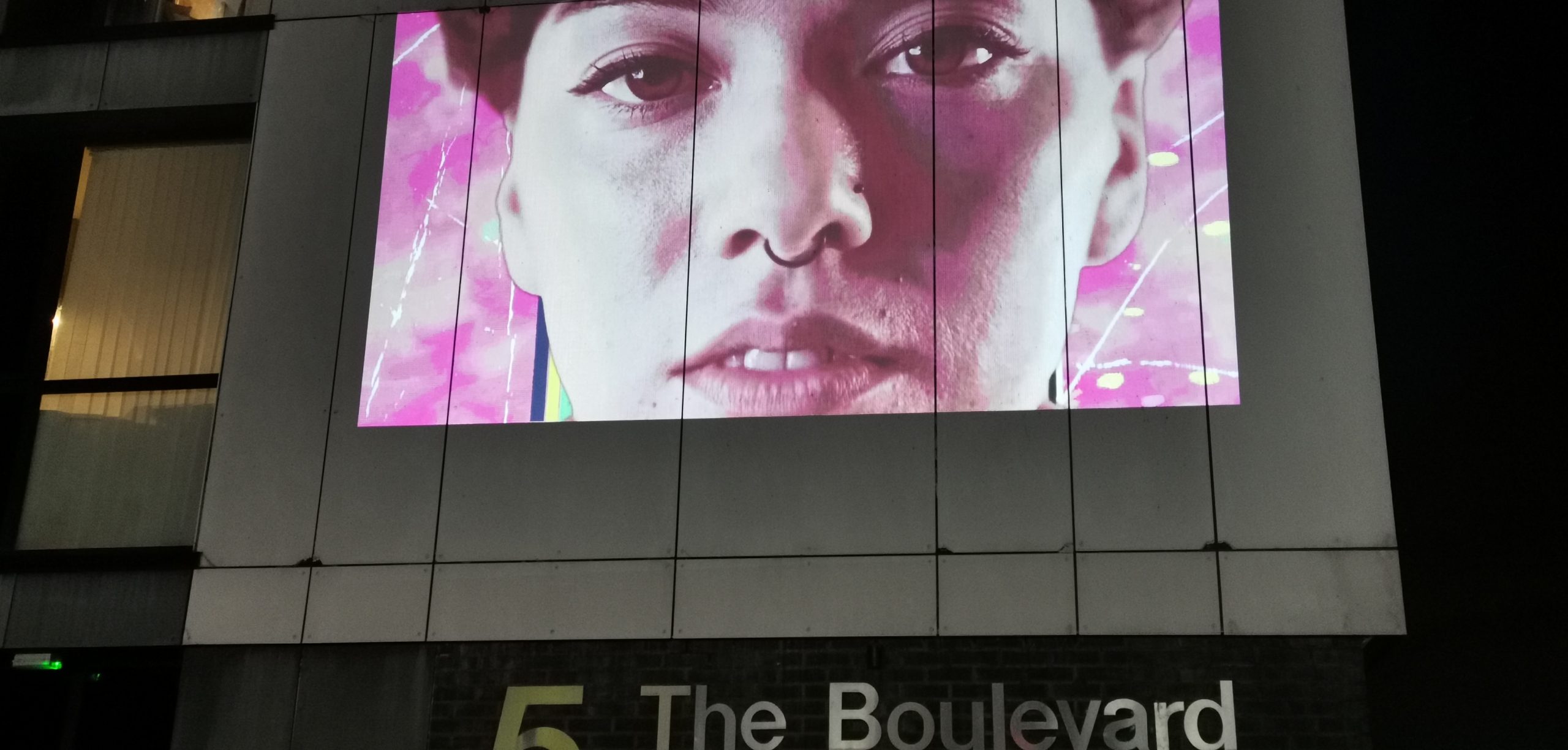 See Crawley in a new way as part of an outdoor film trail
On Saturday 19th November, watch short films projected onto the streets of Crawley as part of videoclub's Night Watch film trail. Five films by British and international artists will be shown above shops and on buildings, taking place for one evening only.
Follow the film trail as the mobile cinema moves around central Crawley, with opportunities to stop and watch, and then follow the trail to the next location. Viewers can follow the trail or just watch one film. videoclub will be walking films through the streets using a portable cinema.
Meet in Queen's Square outside Metro Bank at either 5pm or 6:30pm to start the tour. The trail will be repeated at those times. Look out for the yellow hi-vis vests.
*Both trails are the same, so you only need to attend one unless you'd like to repeat your experience.
Access: the trail will cover approximately 1km, all wheelchair accessible. The pace is fairly leisurely. Films will be subtitled.
The event is free to attend and you can just turn up. Spaces are limited though, so to guarantee your place please reserve your FREE ticket.
FILM PROGRAMME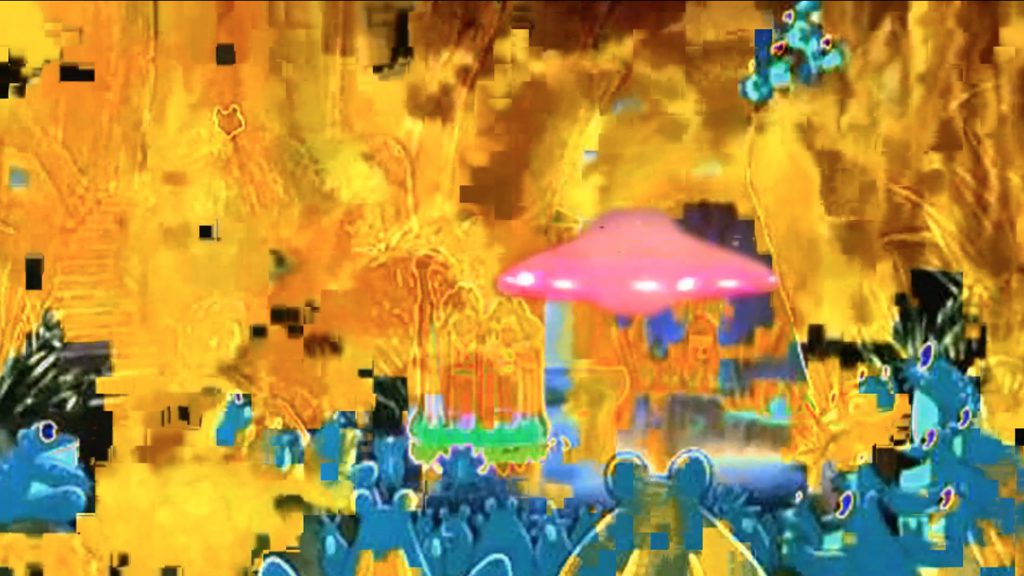 "Memory Theatre takes as its starting point a personal reflection on my memory of cartoons, films, online videos and music. The material used in the work ranges from reflections on my childhood in the 80's through to the present day. Collage and cut up techniques run throughout the editing creating confusing and psychedelic relationships within the visual and sonic content. Video is broken down through pixelation whilst layers of imagery, sound and live action are merged together." – Thomas Lock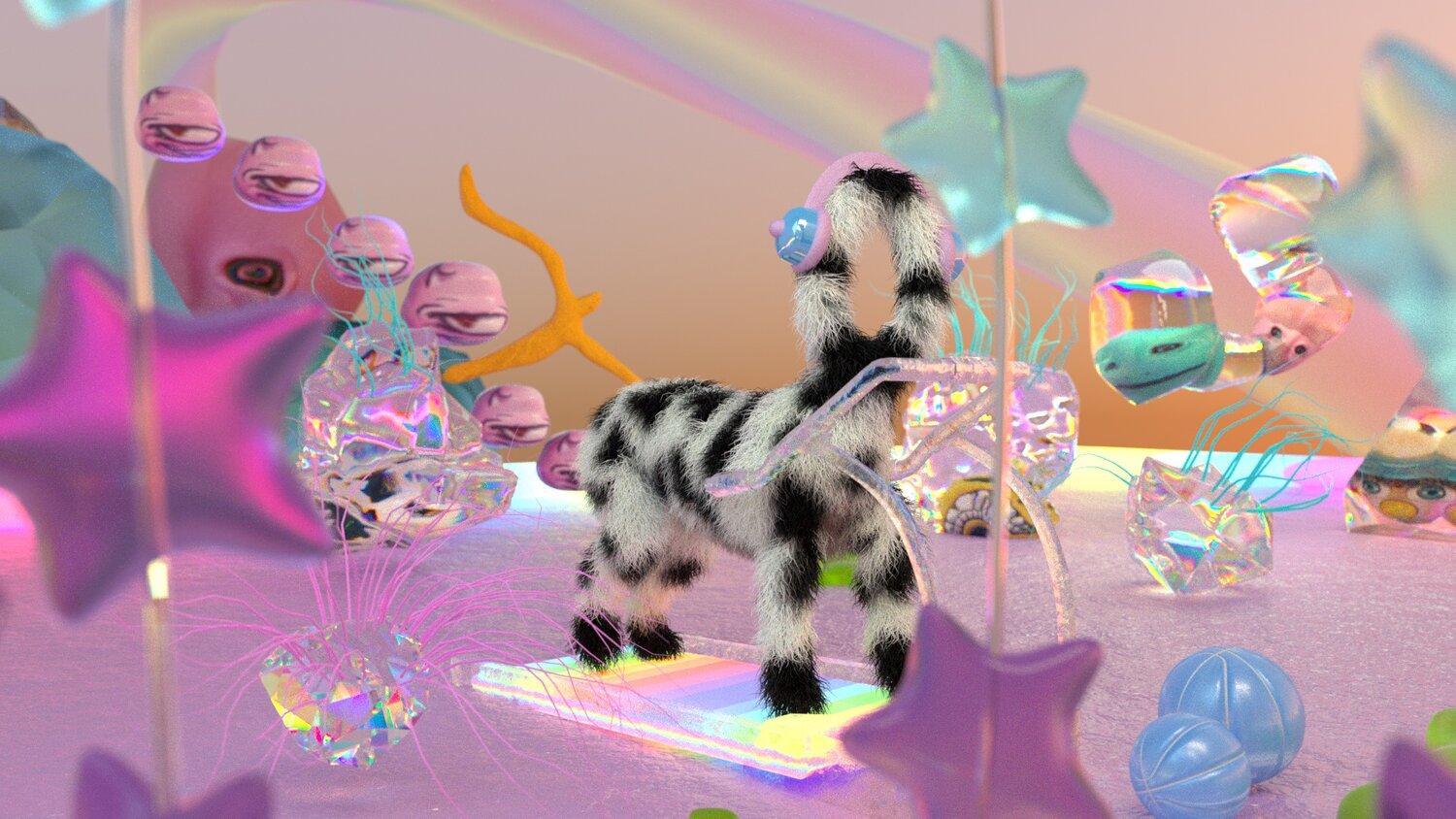 In Reverse Wormhole a cosmic creature, with a random matter-generating portal for a head, expels distorted life forms into existence.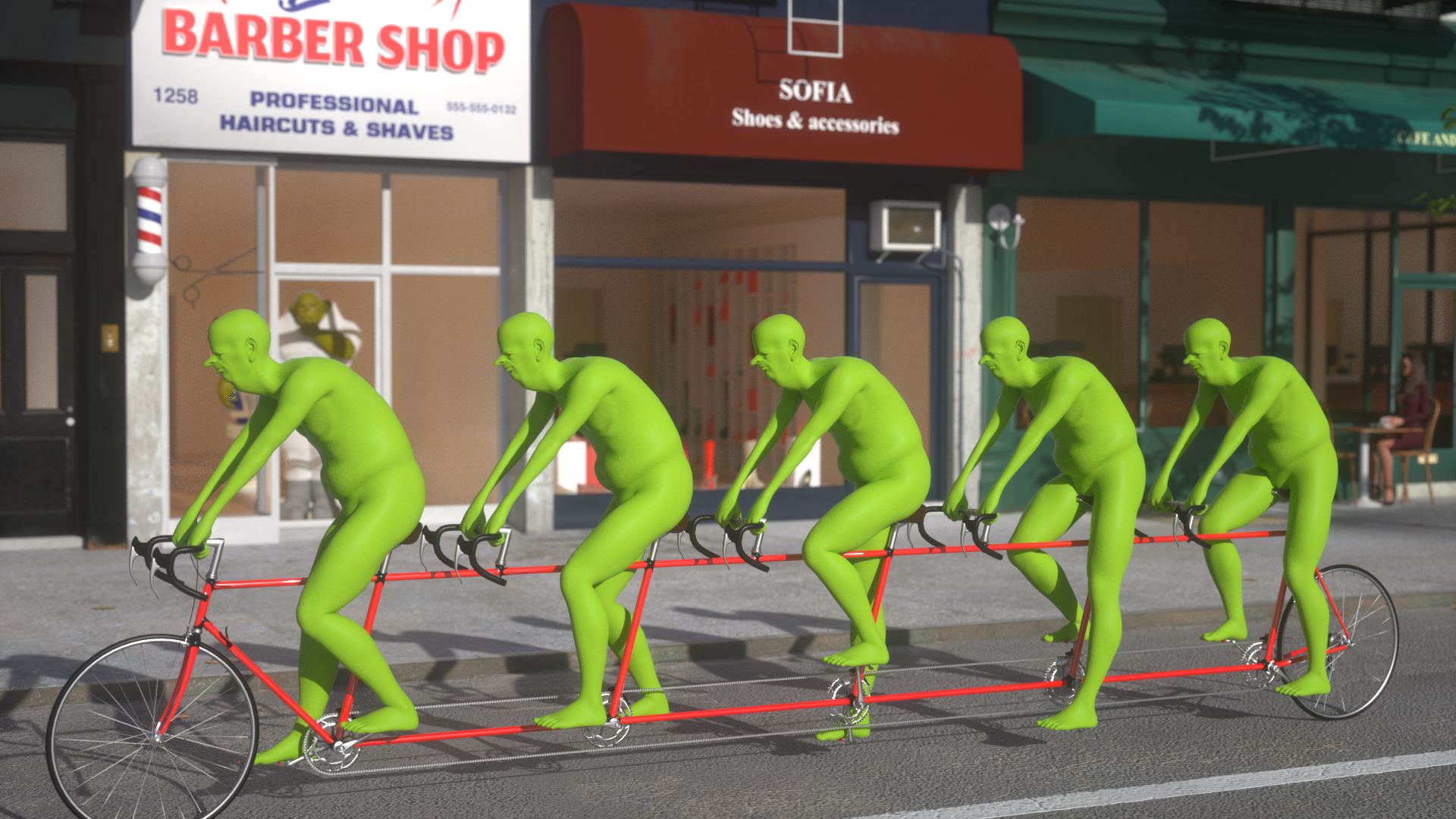 Five green people on a tandem bicycle ride through the streets of New York City. The group effortlessly pedals around road signs, traffic and even up a tall building to escape the wrath of a street cart vendor. The bicyclists eventually wind up at a roof party where they sadly lose their front wheel. Luckily there are several purple unicyclists nearby to help.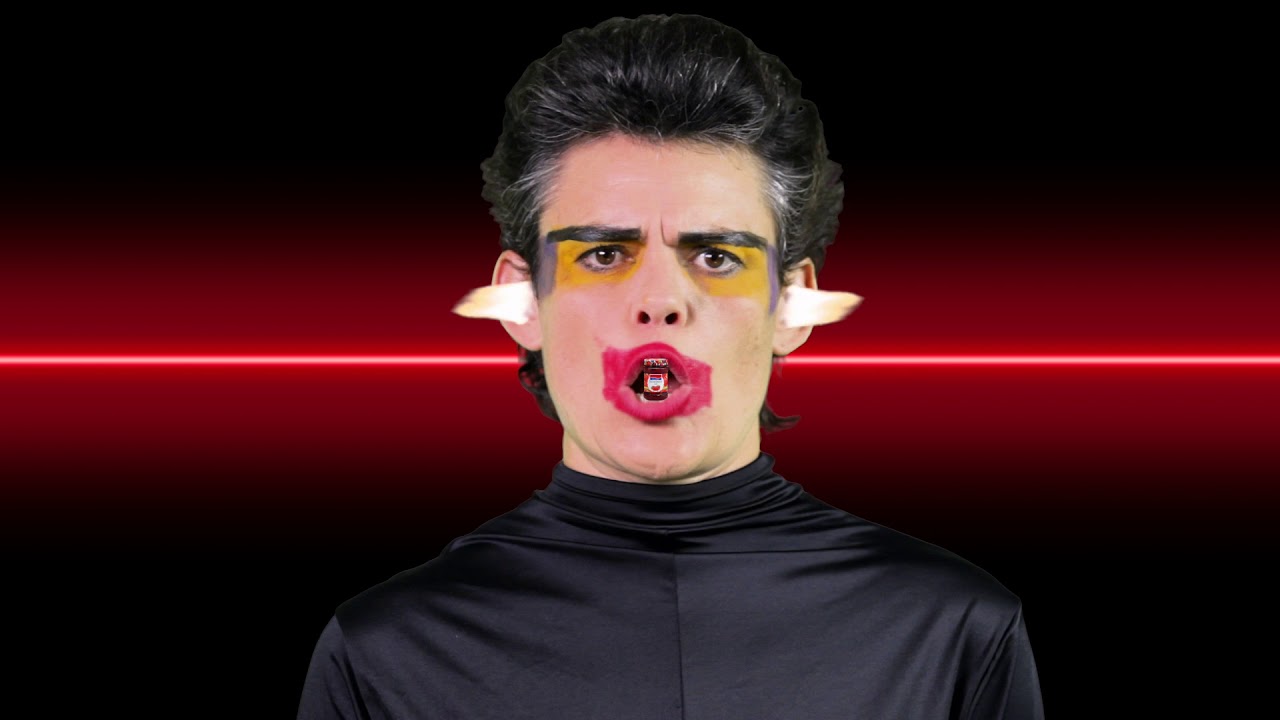 Vat Do You Vahnt For Bwekfas? is a response to privilege, environmental collapse and the horror of American grocery stores. This work features a robot version of Dynasty Handbag refusing choice, being disdainful of choice, questioning choice and fighting choice. How are the choices we make in our life today preparing ourselves for having zero choices in the future? Doesn't look good!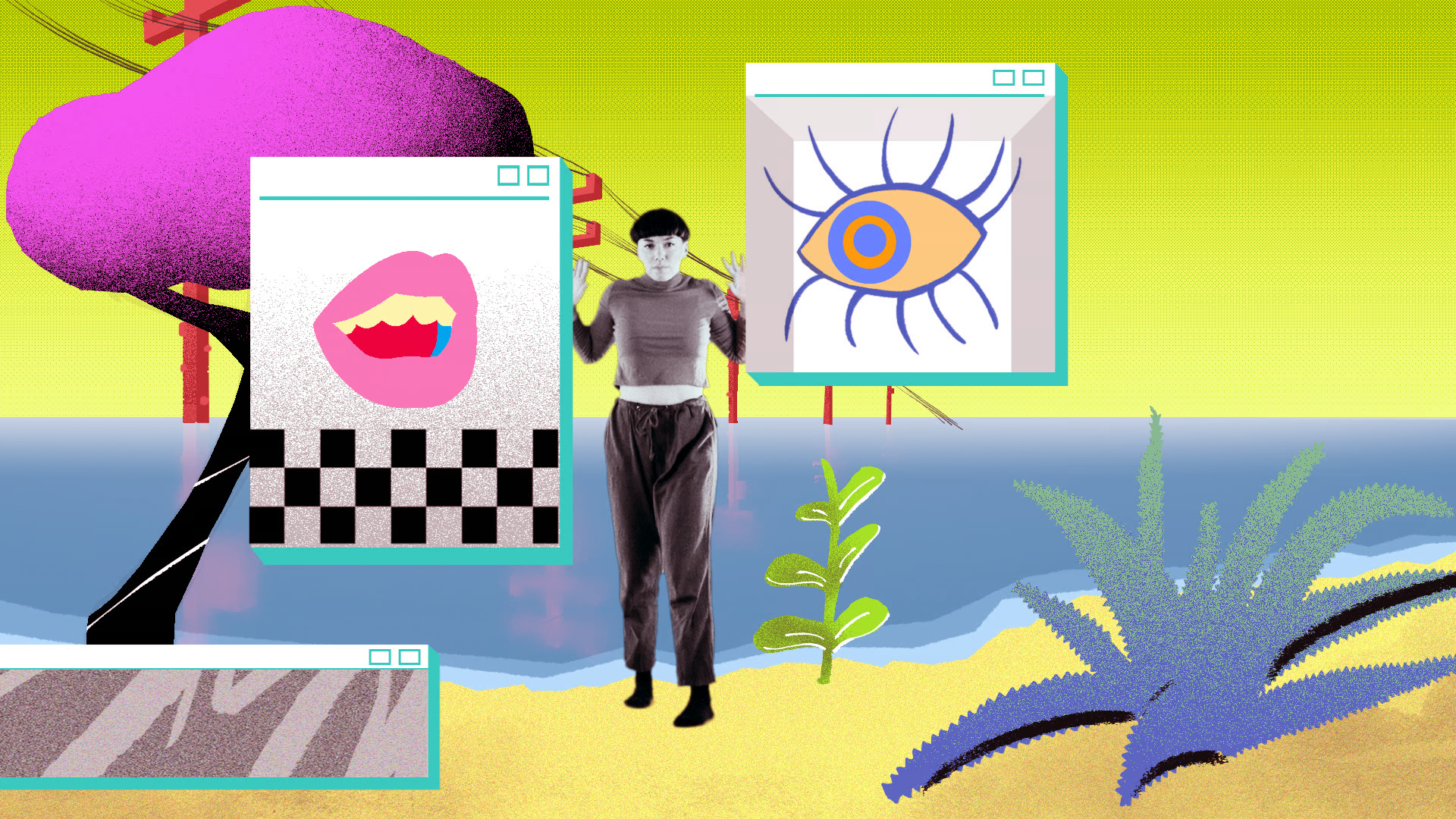 Commissioned by Barbican x The Smalls for their "Inside out" short film series, "True Sound Facade" is a poetic dance and animation film in which a dancer realises their digital self feels truer than their real world self. The film takes its inspiration from the japanese notions of "honne" the true sound, one's innermost feelings, and "tatemae", the façade we put up to live in society. It stars Kino McHugh, dancing with and against a colourful animated environment born out of her movements.
ABOUT NIGHT WATCH
Night Watch is part of a season celebrating 75 years of Crawley new town. Crawley Borough Council will light up and enliven Crawley town centre from 18th to 20th November with lanterns and light installations in Memorial Gardens, plus a 'Tales of Crawley' promenade performance on the High Street, bandstand entertainment, and street performances. The festive weekend will end with the annual Christmas tree lights switch-on in Queens Square on Sunday, 20th November.
Creative Crawley are delivering a free Give it a Go: Projection workshop from 12 – 3pm on the same day as the Night Watch film trail. If you would like to do some experimenting with projection and 3D mapping you can join for free – find out more information by clicking here.
Night Watch is delivered in partnership with Creative Crawley. Supported by Crawley Town Centre Business Improvement District and Arts Council England.