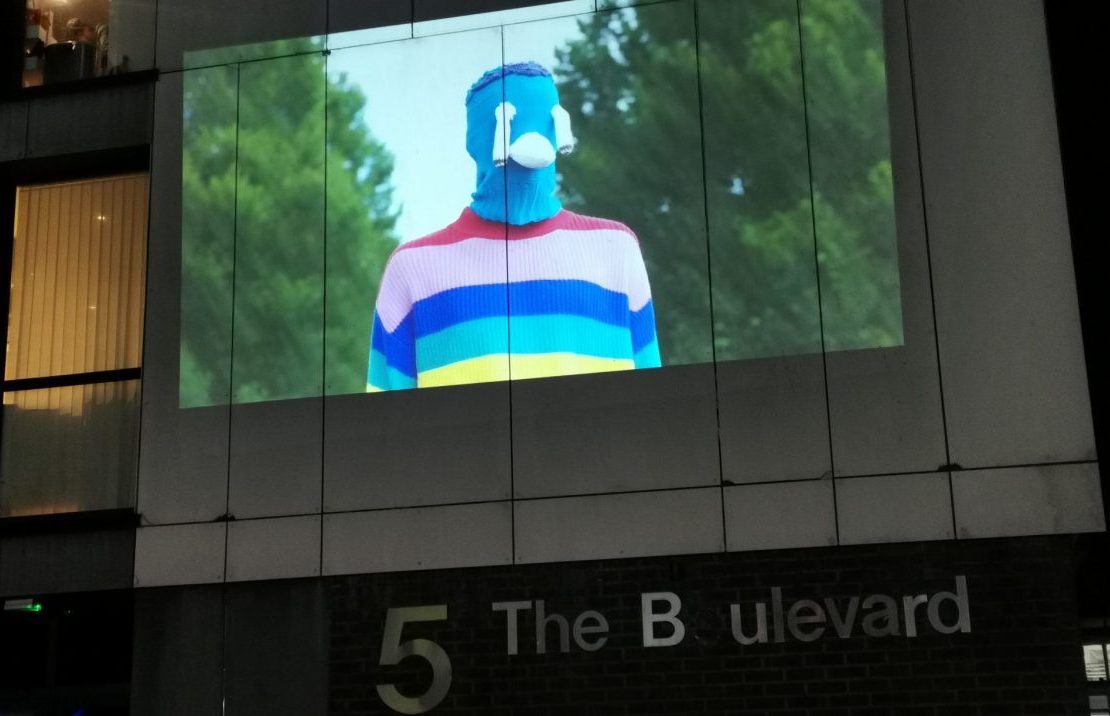 See Purfleet in a different way – watch films outdoors as part of Light Up Purfleet 2023.
Night Watch is an outdoor film trail taking place on 17th March 2023, with film & video works projected onto buildings around the town of Purfleet-on-Thames. Including films by artists and filmmakers from the UK and internationally.
Follow the film trail as we journey amongst the architecture of High House Production Park, with opportunities to stop and watch, and then follow the trail to the next location. Viewers can follow the trail or just watch one film. videoclub will be walking films through the streets using a portable cinema.
The short films will be a combination of film & video, experimental film, short film, animation, and digital works.
There will be two trails, both with the same films, one at 7:30pm and the second at 8:45pm.
Meet outside The Barns High House Production Park at 7:30pm or 8:45pm to start the tour. Look out for the yellow hi-vis vests.
Access: the trail will cover approximately 1km, all wheelchair accessible. The pace is fairly leisurely. Films will be subtitled.
The event is free to attend and you can just turn up.
PROGRAMME OF FILMS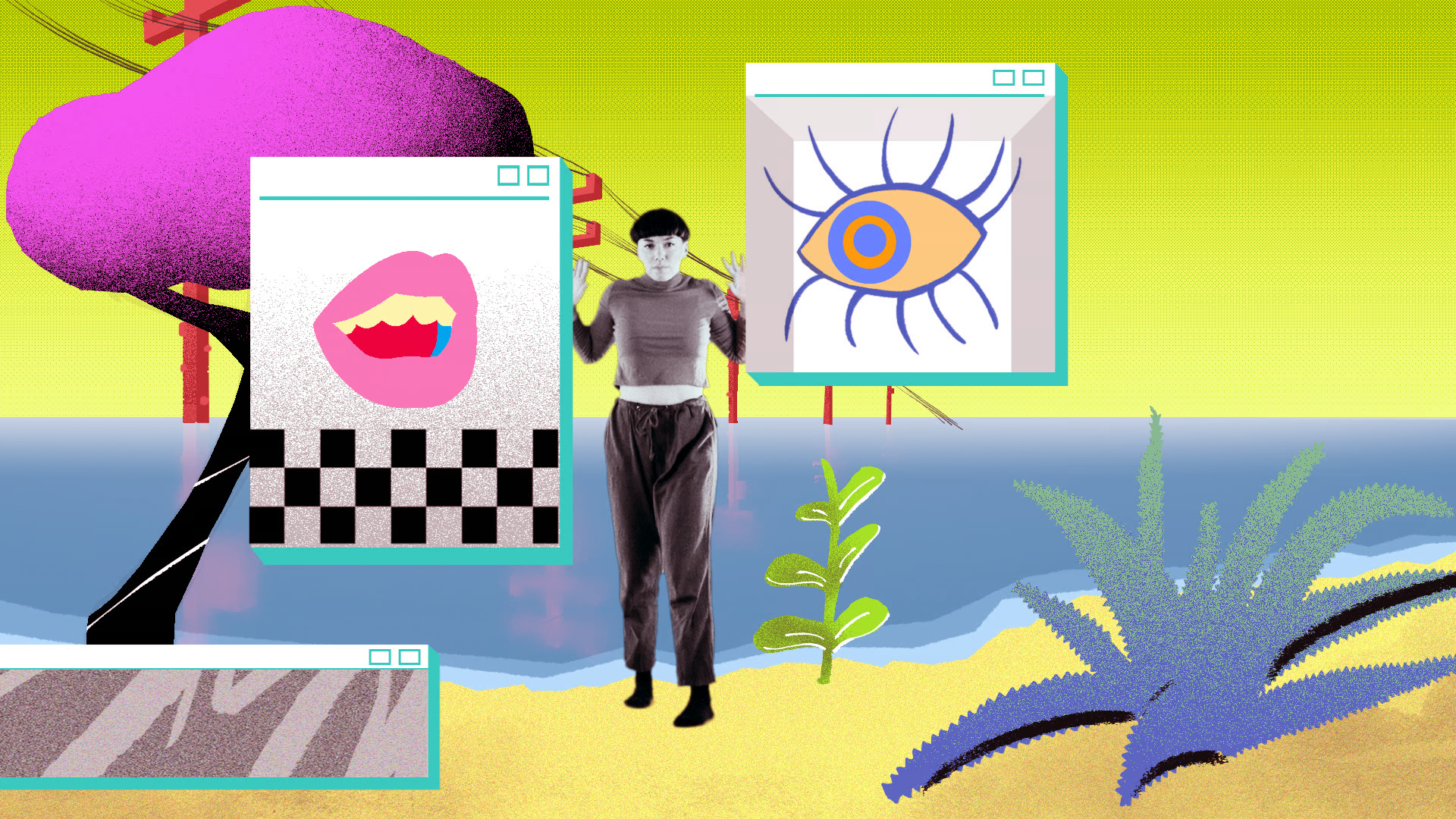 True Sound Façade by Laura Nasir-Tamara, 2020
Commissioned by Barbican x The Smalls for their "Inside out" short film series, True Sound Facade is a poetic dance and animation film in which a dancer realises their digital self feels truer than their real world self. The film takes its inspiration from the Japanese notions of "honne" the true sound, one's innermost feelings, and "tatemae", the façade we put up to live in society. It stars Kino McHugh, dancing with and against a colourful animated environment born out of her movements.
—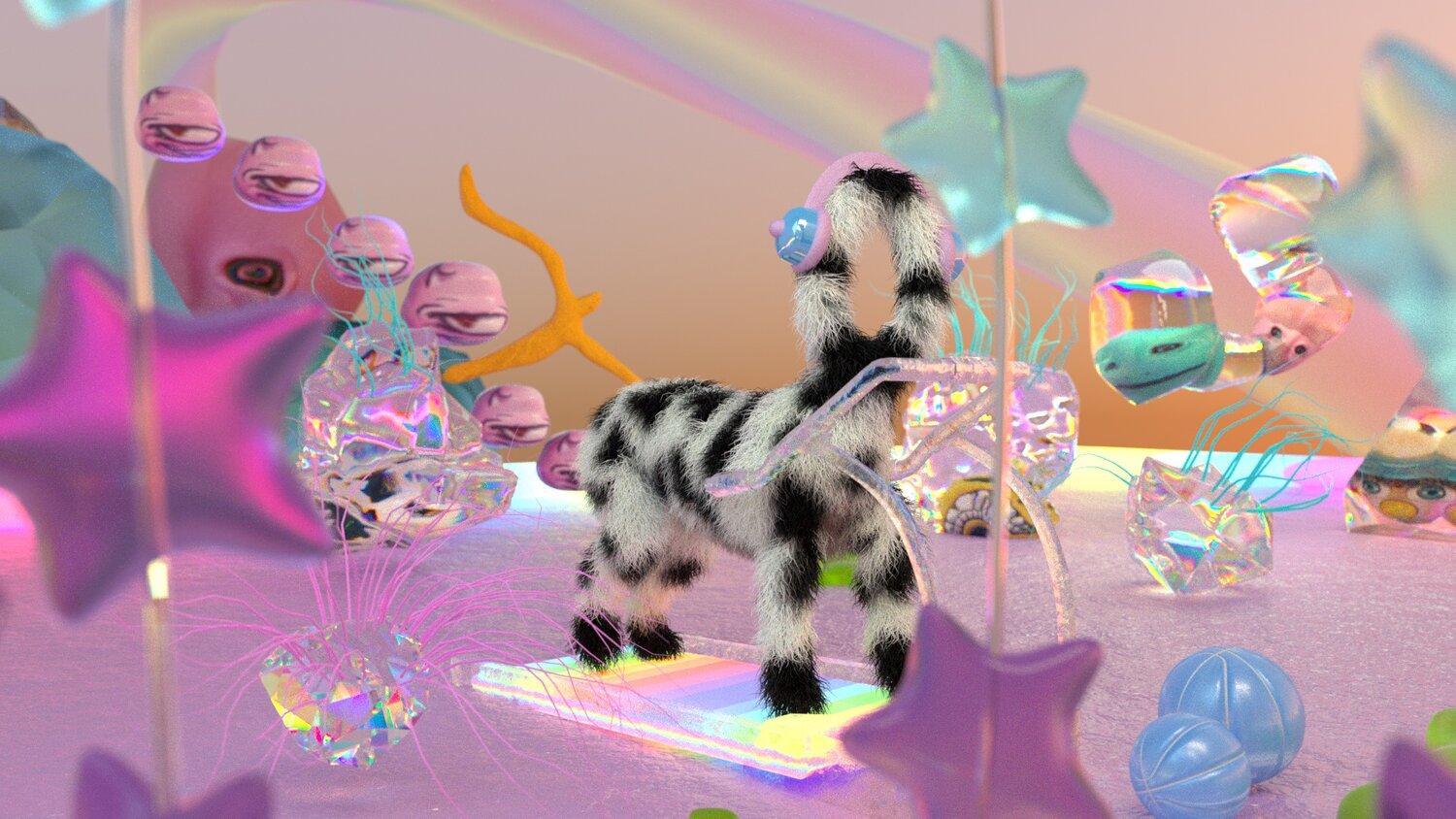 Reverse Wormhole by Sarah Ann Banks, 2021
Reverse Wormhole explores the existence of a cosmic creature with a random matter-generating portal for a head. As we follow her through space and time, she expels distorted life forms into existence.
—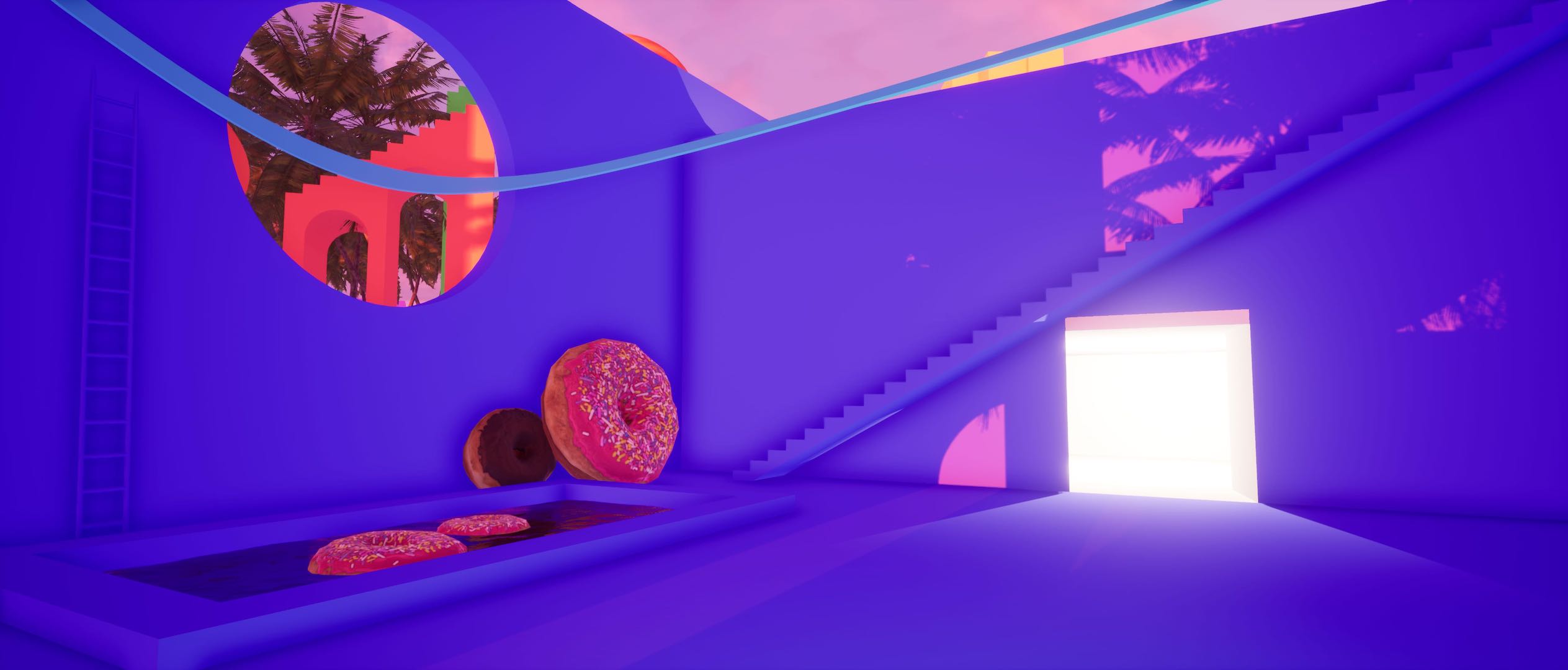 Advena by Georgia Tucker, 2021
Advena responds to our desire for escapism during the pandemic – discovering an idyllic landscape of tropical fauna, colourful architecture, opalescent orbs and warm beaches. The work explores the ecological and social impact of tourism and its corresponding resorts.
The full experience of Advena, shown within luxury hotels, is designed to be an overstimulating sensory experience, highlighting the excessive nature of current fast lifestyles and our craving for more stimulation.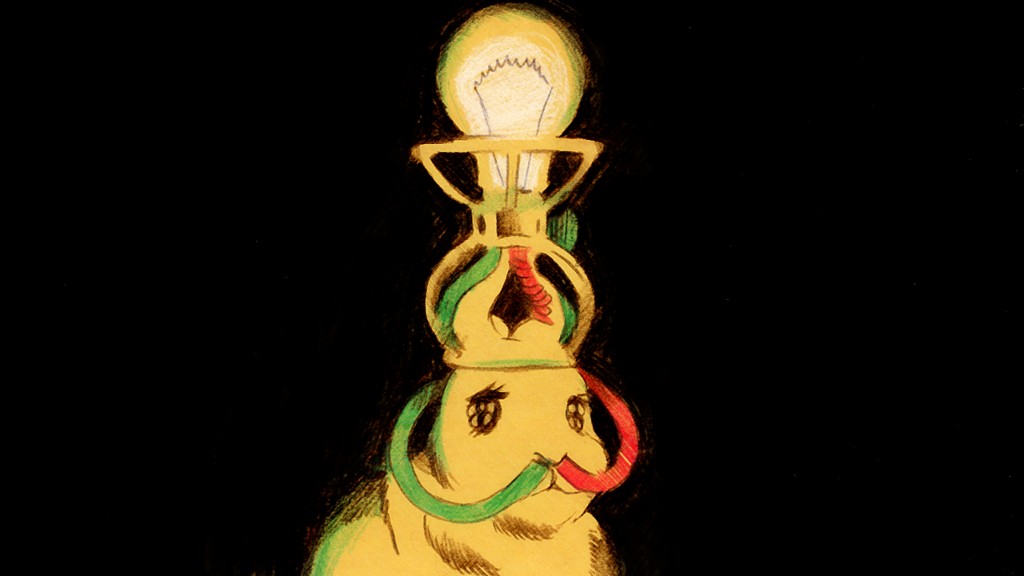 Airy Me by Yoko Kuno, 2013
Airy Me is inspired by Cuushe's 2009 song of the same name. The animation also features her 2013 song "Steamy Mirror."
Yoko Kuno created Airy Me from 3,000 still images drawn over almost two years. Images were drawn with colored pencils and crayon and edited with Adobe Photoshop and After Effects. It received the Animation Division New Face Award at the 17th Japan Media Arts Festival.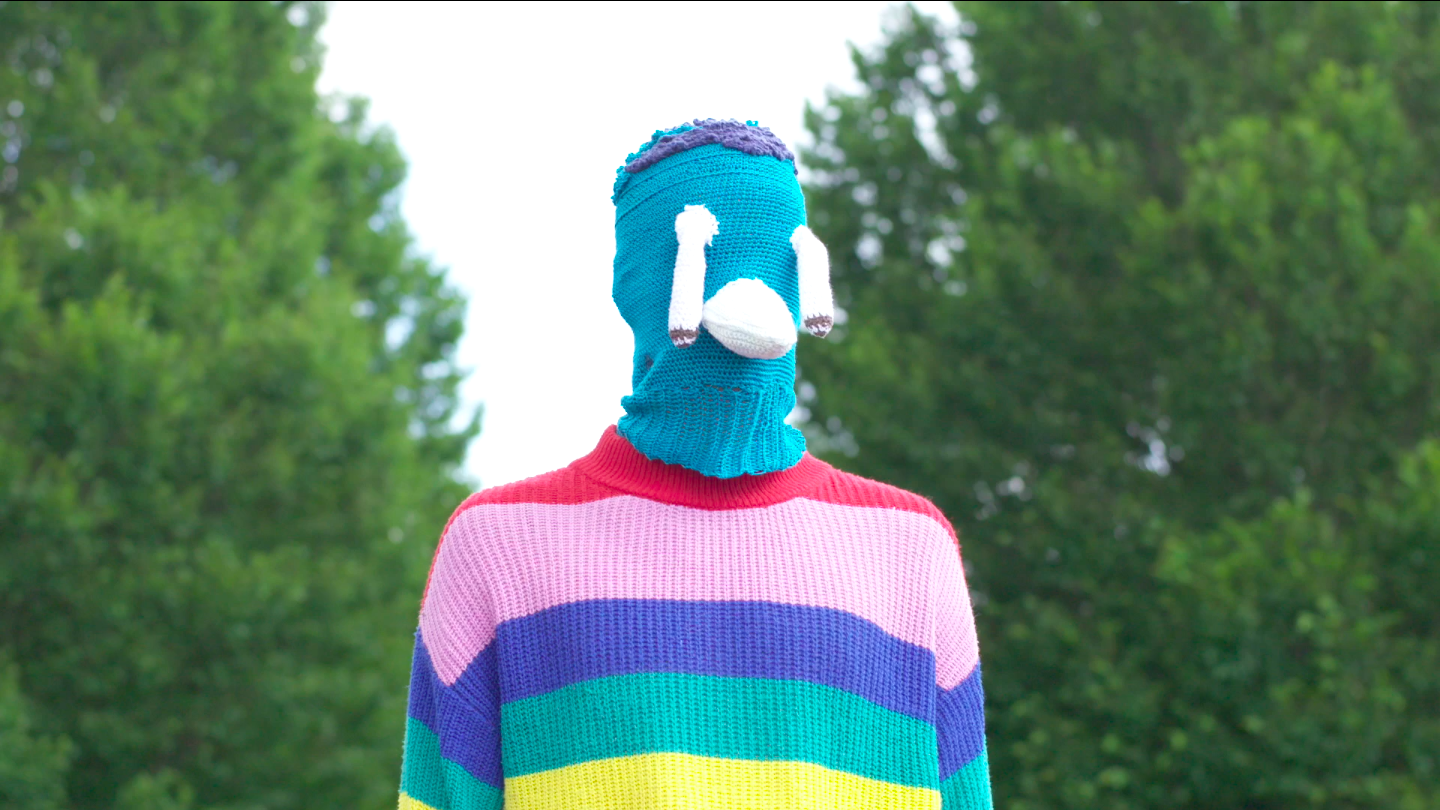 BIRDS by Signe Ebbesen, 2022
—
Night Watch is curated and produced by international artists' film & video agency, videoclub. Delivered in partnership with Light Up Thurrock and Arts Outburst as part of the Light Up Purfleet festival. Supported by Creative Estuary and Arts Council England.