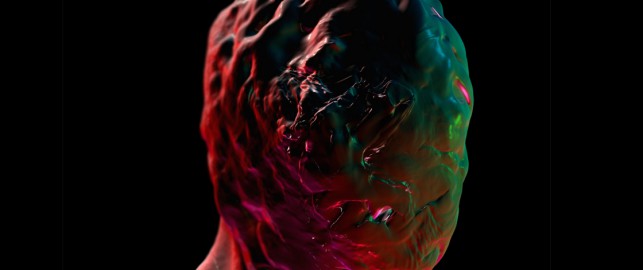 "If you thought the Jarman Award was where you'd find the next big thing in British film art, you're one step behind." – The Guardian
Various screening dates
(full details at the bottom)
30 May 2012 : Star and Shadow Cinema, Newcastle
06 June 2012 : FACT, Liverpool
07 June 2012 : Nottingham Contemporary
10 June 2012 : Duke of York's Cinema, Brighton
14 June 2012 : CCA, Glasgow
21 June 2012 : Whitechapel Gallery, London
Nominated by the artists shortlisted for the Jarman Award 2011, Selected brings together some of the best emerging film and video artists from the UK in a dazzling, diverse programme of new artists' moving image.
Shortlisted artists for the 2011 Film London Jarman Award – Ed Atkins; Clio Barnard; Claire Hooper; Anja Kirschner & David Panos; Hilary Koob-Sassen; Torsten Lauschmann; Elizabeth Price; Laure Prouvost; Imogen Stidworthy; and Corin Sworn – have selected work by up-and-coming, fresh filmmaking talent, to develop an invigorating new programme of work.
Throughout May and June Selected will be touring to six venues in England and Scotland, and will include appearances by filmmakers giving introductions to their films, followed by conversation with the audience.
Artists in the Selected prgramme are: Anonymous Bosch, Benedict Drew, Nicholas Keogh, Una Knox, Andy Lacey, Alexis Milne, Charlotte Prodger, Markus Soukup, Francis Summers and Daniel Swan.
Selected has been produced in partnership by videoclub and Film London Artists' Moving Image Network (FLAMIN), with the aim of showcasing and celebrating some of the most innovative emerging talent in artists' moving image.
Film London Artists' Moving Image Network
Film London Artists' Moving Image Network (FLAMIN) supports London-based artists working in moving image, working in partnership to deliver a comprehensive programme including production award schemes, regular screenings, talks and events, as well as the prestigious annual Film London Jarman Award. The Jarman Award honours the legacy of avant-garde film-maker Derek Jarman. It recognises and rewards the exceptional creativity of today's UK artist film-makers whose work, like Jarman's, resists conventional definition.
FLAMIN website: www.filmlondon.org.uk/flamin
Venue and screening details:
Star and Shadow Cinema
Date and time: Wednesday, 30 May 2012, 7:30pm
Price: £5 full / £3.50 concessions. Star and Shadow membership is required for entry; £1 for a year, available on the door.
Address: Star and Shadow Cinema, Stepney Bank, Newcastle Upon Tyne NE1 2NP
Web / contact: www.starandshadow.org.uk / 0191 261 0066
FACT (Foundation for Art and Creative Technology)
Date and time: Wednesday, 06 June 2012, 6.30pm
Price: FREE – Booking required. Please book at: www.fact.co.uk or in person at box office.
Address: The Box, FACT, 88 Wood Street, Liverpool, L1 4DQ
Web / box office: www.fact.co.uk / 0871 704 2063
Selected forms part of FACT's Artist Cine Club programme.
Nottingham Contemporary
Date and time: Thursday, 07 June 2012, 7pm
Price: £4 full / £2 concessions
Address: Nottingham Contemporary, Weekday Cross, Nottingham NG1 2GB
Web / contact: www.nottinghamcontemporary.org / 0115 948 9750
Duke of York's Cinema with Cinecity
Date and time: Sunday, 10 June 2012, 1pm
Price: FREE – just turn up – tickets at the door
Address: Duke of York's Picturehouse, Preston Circus Brighton BN1 4NA
For information about the cinema: Duke of York's Cinema / 01273 709709
CCA Glasgow
Date and time: Thursday, 14 June 2012, 7pm
Price: £5 full / £3 concessions
Address: CCA, 350 Sauchiehall Street, Glasgow G2 3JD
To book tickets (tickets also on door): www.cca-glasgow.com / 0141 352 4900
Whitechapel Gallery
Date and time: Thursday, 21 June 2012, 7pm
Price: £6 full / £4 concessions
Address: Whitechapel Gallery, 77-82 Whitechapel High Street, London E1 7QX
Web / tickets / contact: www.whitechapelgallery.org / 020 7522 78889
---
Supported by Arts Council England and Film London