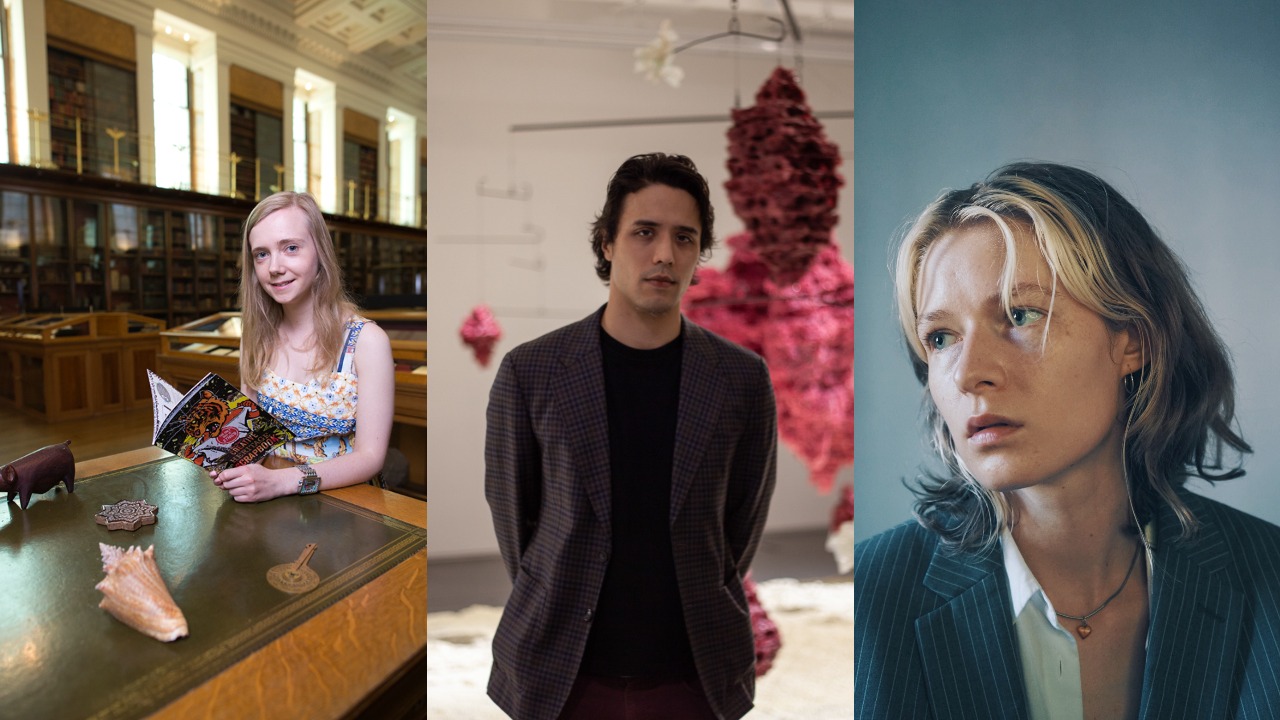 For the sixth Vital Capacities residency, we partner with Videotage (Hong Kong) to work with artists from both Hong Kong and the UK. From 1 April, artists Andrew Luk, Jess Starns and violet marchenkova will join Vital Capacities, to undertake research and develop new work. Working with our partners, they will explore and exchange new ideas using their studio spaces, and create new work throughout the residency.
The artists for April 2022's residency are:
Andrew Luk (HK) is a Hong Kong artist who works across a range of media examining the intricacies of the human experience as well as the myths and histories associated with civilisation building. Investigating the creases between binaries such as culture and nature, human and non-human, and the personal and the collaborative, Luk's sculptures and installations explore utopian desires of perfection and their dystopian repercussions. Although the works are diverse, the practice is  united through an exploration of idealogical superstructures and their systems of expression — delicately tracing connections across disciplines, speculating on potential futures and revealing expressions of beauty, preservation and entropy.
Jess Starns (UK) is an artist whose creative process is participatory, collaborative and inclusive with a focus on disability and neurodiversity. Jess completed her Inclusive Arts Practice MA at the University of Brighton where Jess and 8 other participants curated the Neurodiversity Museum. Jess is the founder of 'Dyspraxic Me', is experienced with supporting young people and works within museums. Jess was awarded a place on the Shaw Trust 'Power 100' 2018 list of the most influential and inspirational disabled people in Britain.
violet marchenkova (UK) is an arts worker, filmmaker, writer and queer-feminist community organiser with Devil's Dyke Network based in Brighton. They trained in Art History and Digital Documentary, and have a diaristic first person film practice. Violet grew up between Post-Soviet Riga and Moscow's landscapes in a Russian-speaking family; for the past 8 years they've been living in the UK.
Their work is influenced by Disability Arts Movement, Embodied Social Justice practices, and creativity and wisdom of the many friends=teachers. They've spent the past few years curating spaces for politicised creative expression.
Residencies will launch on 1 April – to follow what the artists are up to join the mailing list and follow them on: vitalcapacities.com
April 2022's residency programme is delivered in partnership with Videotage as part of the Both Sides Now 7 programme, with support from Arts Council England and Hong Kong Arts Development Council.
Vital Capacities is an accessible, purpose-built digital residency space, that supports artists' practice while engaging audiences with their work.
Vital Capacities has been created by videoclub in consultation with artists, digital inclusion specialist Sarah Pickthall and website designer Oli Pyle.