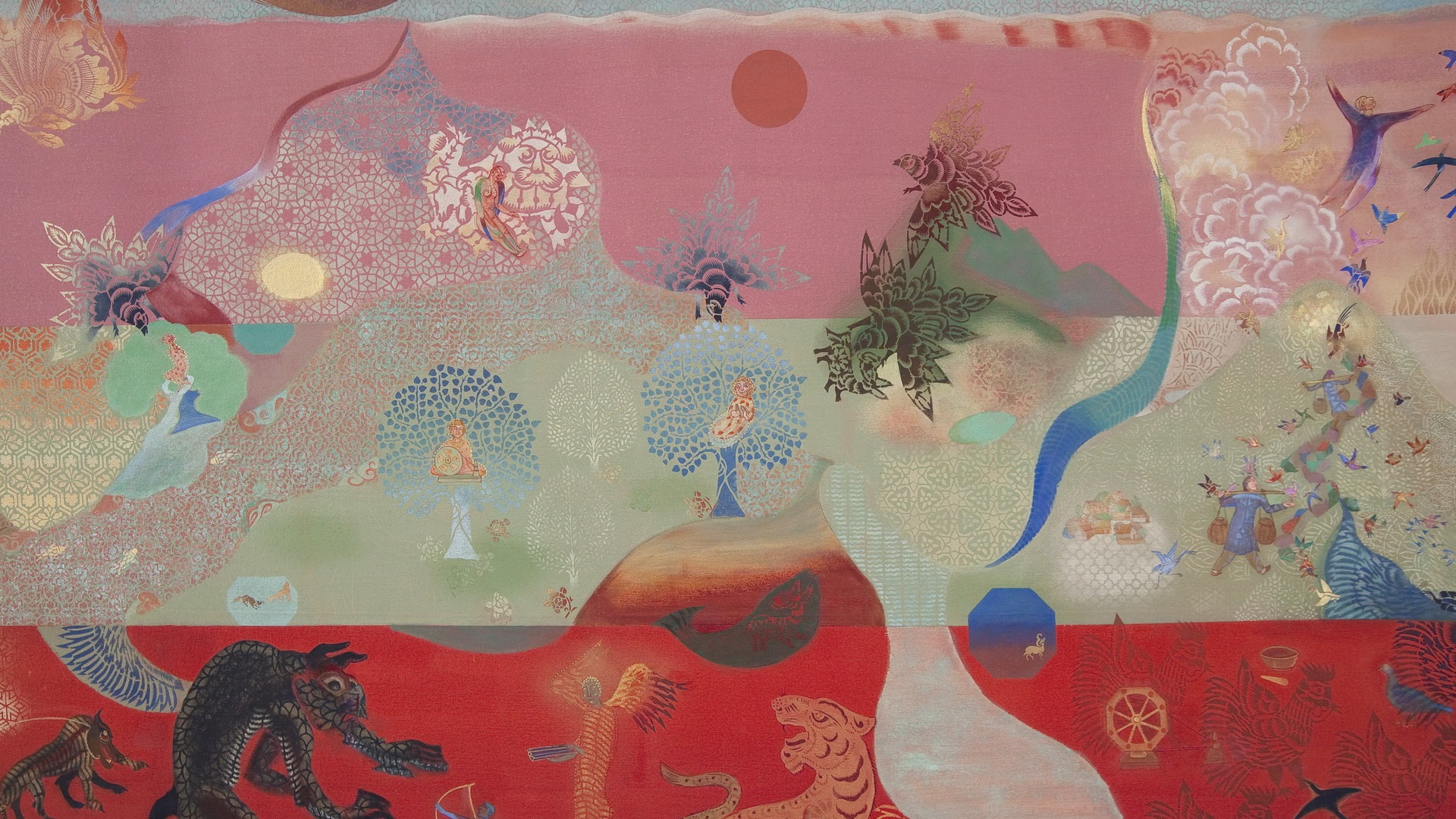 Artists and curators' talk delivered by Hong-Gah Museum
Date: Saturday 27 March
Time: 11:00 – 12:30 (UK), 16:30 – 18:00 (India) and 19:00 – 20:30 (Taiwan)
Link: for talk with Hong-Gah Museum
Join for an introduction to the exhibition, Loss & Transience, with Zoe Yeh (Director, Hong-Gah Museum), Lucía Imaz King & Rashmi Sawhney. Followed by a talk between filmmakers Avijit Mukul Kishore and visual artist, Nilima Sheikh about their collaboration on the film, Garden of Forgotten Snow, and Nilima Sheikh's painting practice.
Find out more about the Loss & Transience programme, artists and films.
A curators and artist's talk takes place on 20 March 21, see here for details.

Supported by University of Brighton.