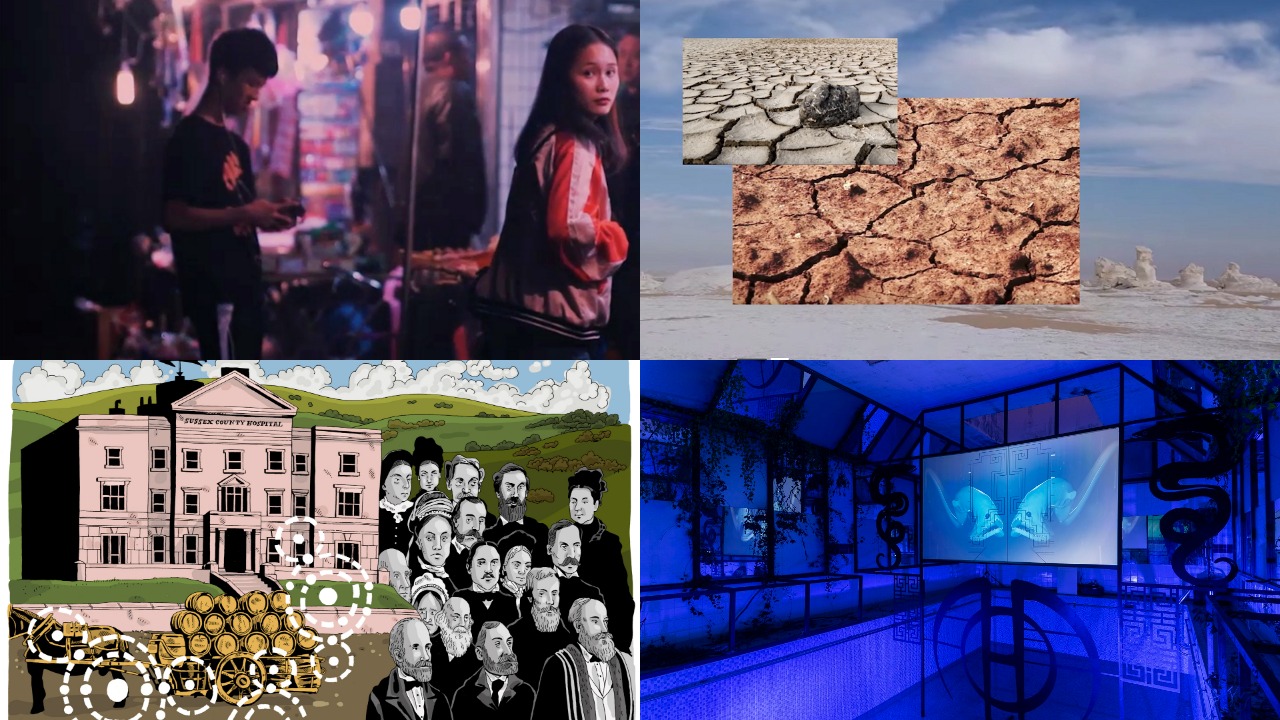 The four artists who are participating in our first residency programme have been sharing their thoughts on participating, what they're doing and their ideas on the work they make. Interviews can be seen in full on the Vital Capacities website, but here's a glimpse in response to the question – "Can you say a little about yourself and your work, perhaps in relation to what you're thinking about doing during the residency?": — Seecum Cheung: I primarily work with film. I've never really known how to describe my work but often, I work with journalists and experts to conduct interviews with citizens, politicians and experts in a bid to understand and reflect upon certain political moments in time. My focus for VC in these months will be working from this same approach, a long-term study of the gentrification of my father's ancestral village which began in April 2018. — Joey Holder: 
I am a visual artist, producer & mentor. My artwork is fueled by continued dialogue and collaborations with researchers & practitioners from varied fields. I create fictional worlds & constructed environments that respond directly to contemporary, real world events. Each artwork is considered a 'set' with filmic, narrative, architectural, visuals & sound elements created uniquely for the conceptual underpinning of the project. I have worked with computational geneticists, marine biologists, behavioural psychologists & investigative journalists where my artwork has addressed themes including future farming, synthetic biology and deep-sea ecosystems.
Aside from making my own work, I try my best to support other younger artists with theirs. I run a project space in Nottingham called Chaos Magic which supports recent graduates. I also am the producer of SPUR, a virtual residency for graduating students of 2020. —
Daniel Locke: I'm a graphic novelist and artist. I'm absolutely fascinated by scientists and scientific discovery, and since 2010 I've pursued projects that have brought me into contact with a wide range of researchers, in hugely diverse settings. I want to use this residency and time it affords me to explore some of the ideas I've encountered over the years of working alongside scientists or with scientific ideas. — Romily Alice Walden: I'm an artist working mostly with text, video and publishing. I work both individually and collectively as part of Sickness Affinity Group Berlin, a group of artists and arts workers concerned with sickness, disability and labour conditions. My work looks to the fragility of the body, the connection between the land and the body, and the socio-political ramifications of living as a sick and disabled person under late stage capitalism. — Read full interviews on Vital Capacities, and find out more about what artists have been working on.